Begin typing your search...
Hyundai inks deal to buy GM's Talegaon plant
It plans to commence manufacturing operations at the unit in 2025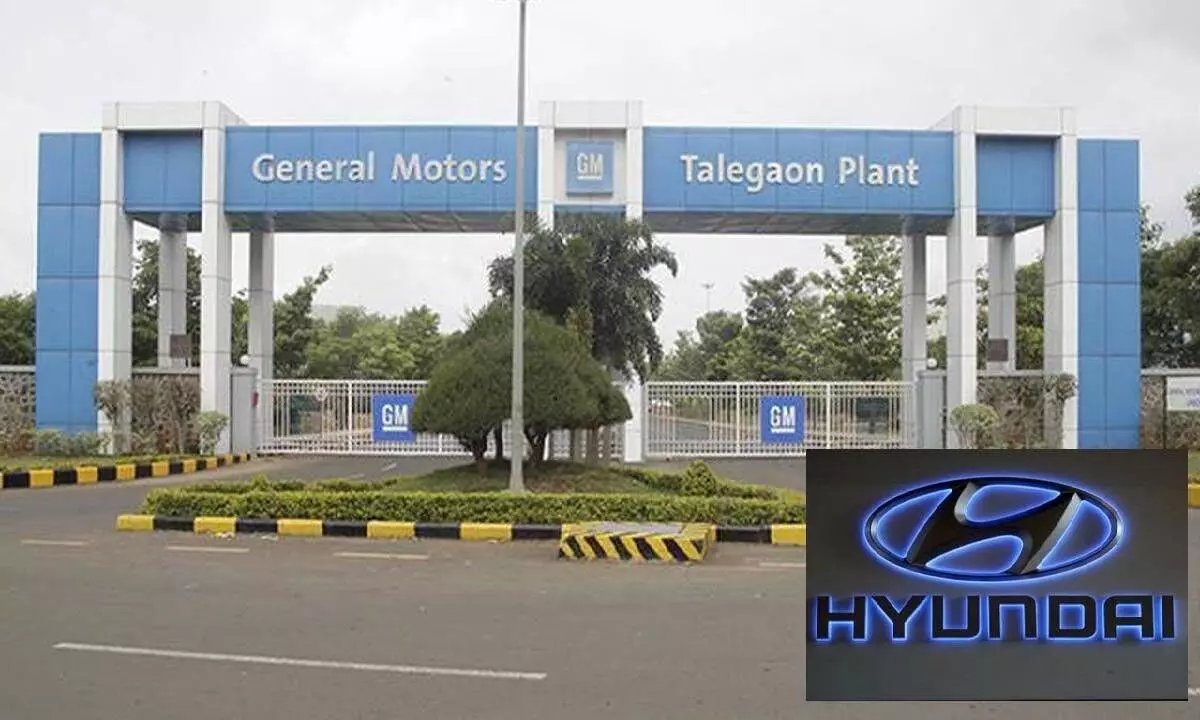 New Delhi Hyundai Motor India on Wednesday said it has signed an asset purchase agreement to acquire and assign identified assets related to General Motors India's Talegaon plant in Maharashtra.
The company, which had in March this year inked a term sheet to potentially acquire land, buildings and certain manufacturing equipment at General Motors India's (GMI) Talegaon manufacturing plant, said it plans to commence manufacturing operations at the unit in 2025. "As we reinforce our commitment to 'Atmanirbhar Bharat', we intend to create an advanced manufacturing center for Made-in-India cars in Talegaon, Maharashtra. Our manufacturing operations are scheduled to begin in Talegaon, Maharashtra, in 2025," Hyundai Motor India Ltd (HMIL) Managing Director and CEO Unsoo Kim said in a statement. Earlier this year, he said HMIL had entered into a Memorandum of Understanding (MoU) to invest Rs 20,000 crore in Tamil Nadu for expanding capacity and establishing an electric vehicle ecosystem. With the Sriperumbudur (Chennai) and Talegaon plants, the company aims to cumulatively achieve a production capacity of 10 lakh units a year, the statement said. GMI's Talegaon plant currently has an annual production capacity of 1.3 lakh units. "Upon completion of the agreement, HMIL plans to expand the annual production capacity to achieve its strategic goal in the market. "Since HMIL already has enhanced its production capacity from 7.5 lakh units to 8.2 lakh units in the first half of this year, the capacity augmentation of the GMI plant will lay the foundation for HMIL to produce around 1 million units a year," the company said. HMIL further said it will review plans to launch additional electric vehicle models into the Indian market, manufactured at its Sriperumbudur plant. The completion of the acquisition and assignment of the Talegaon plant is subject to fulfilment of certain conditions precedent and receipt of regulatory approvals from relevant government authorities and relevant stakeholders, it added.