Begin typing your search...
Honda Amaze now starting at Rs 6.32 lakh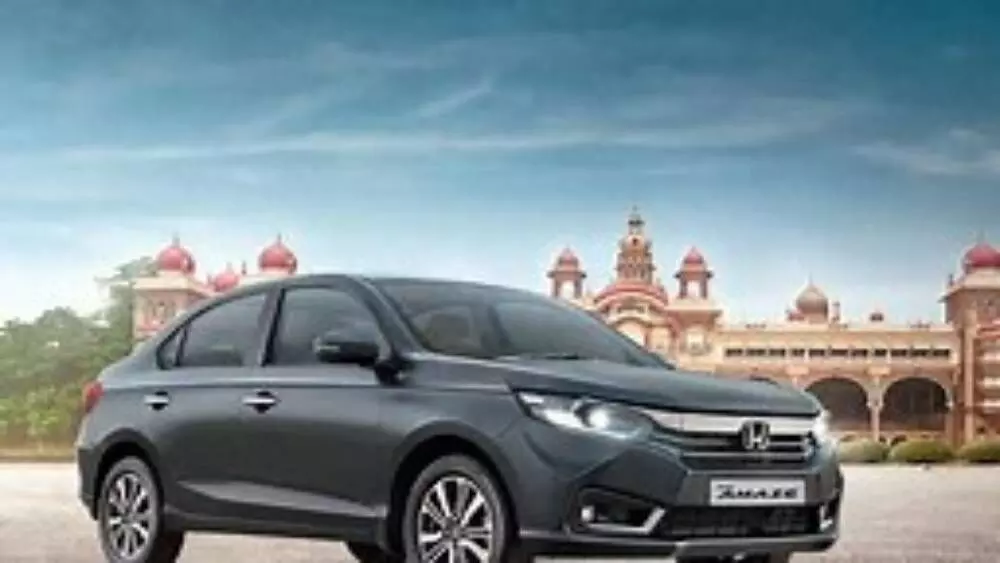 Honda Cars India on Wednesday said it has launched an updated version of its compact sedan Amaze in the country, priced between Rs 6.32 lakh and Rs 11.15 lakh (ex-showroom Delhi).
The model comes with both petrol and diesel powertrains. The petrol trims are powered by a 1.2 litre engine while the diesel variants come with 1.5 litre powertrain options.

The petrol manual variants are tagged between Rs 6.32 lakh and Rs 8.22 lakh while the CVT (automatic) trims are priced at Rs 8.06 lakh and Rs 9.05 lakh, respectively.

The diesel manual versions are priced at Rs 8.66 lakh and Rs 10.25 lakh while the diesel CVT trim is tagged at Rs 11.15 lakh.

As per the company, the manual petrol trims deliver a fuel efficiency of 18.6 km per litre while the CVT versions come with a fuel efficiency of 18.3 km per litre. The diesel manual on the other hand comes with 24.7 km per litre figure while the diesel CVT offers a fuel efficiency of 21 km per litre.

"Since its launch in 2013, Amaze has been a successful model in our line up and a key pillar of our business in India. Its cumulative sales have crossed 4.5 lakh units in the country over the past eight years," Honda Cars India Ltd (HCIL) President and CEO Gaku Nakanishi told reporters in a virtual unveiling event. A strategic model for the company's business in the country, Amaze has been specifically developed for the Indian consumer and exclusively made in India, he added.

The model is the largest volume driver for Honda in India currently and has maintained its position among the country's best-selling sedans.