Begin typing your search...
Gadkari speaks of 10 per cent addl tax on diesel vehicles, steps back
Later clarified in a posting on X stating that there was no proposal under consideration to impose such tax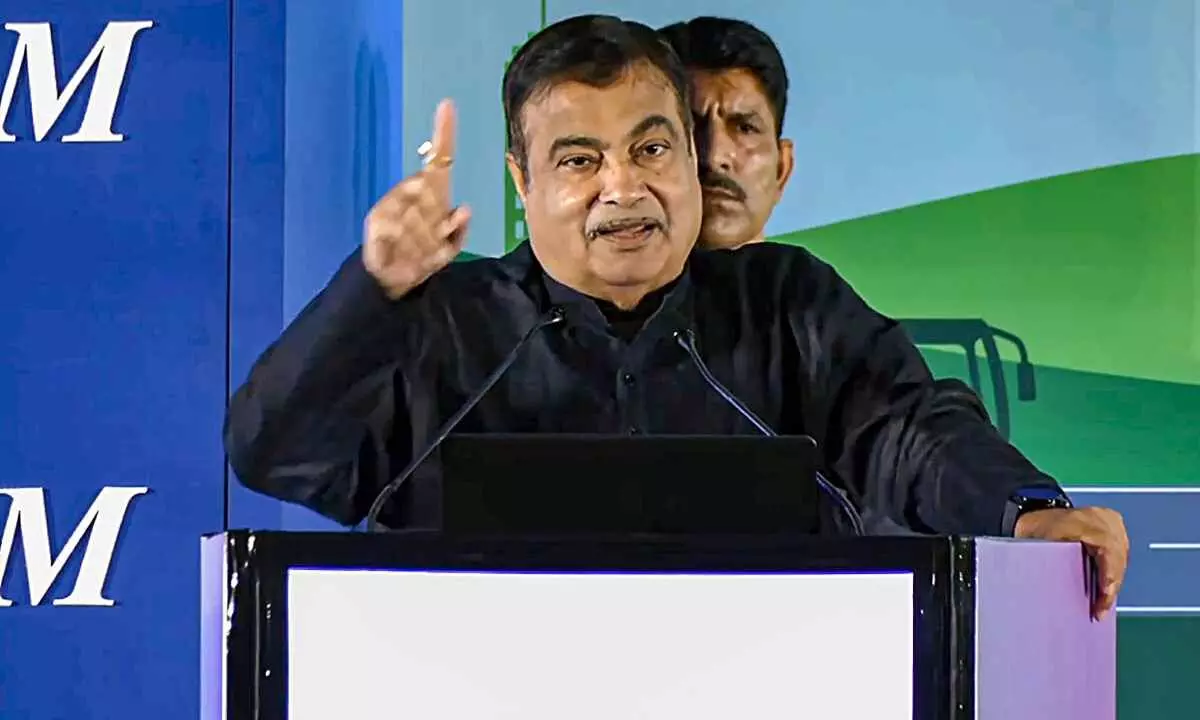 New Delhi: Road Transport and Highways Minister Nitin Gadkari on Tuesday spoke of the need to levy an additional 10 per cent tax on diesel-run vehicles to help cut emissions, but later clarified that there was no proposal under government consideration to impose such a tax. Speaking at the annual convention of automobile manufacturers body SIAM, Gadkari said rising pollution level is a serious health concern and there is a case for increasing taxes to dissuade sale of diesel vehicles.
"I am requesting the Finance Minister to impose an additional 10 per cent GST on diesel engines/vehicles. This is the only way to phase out diesel vehicles," he said, indicating a meeting was scheduled with the Finance Minister for handing over a letter he had drafted on the issue.
But soon after he took to X, formerly known as Twitter, to clarify the government's position. "It is essential to clarify that there is no such proposal currently under active consideration by the government," he said in a post on X, referring to media reports quoting him as suggesting an additional 10 per cent GST on diesel vehicles.
He emphasised that there was a need to embrace cleaner fuels to cut emissions. "In line with our commitments to achieve Carbon Net Zero by 2070 and to reduce air pollution levels caused by hazardous fuels like diesel, as well as the rapid growth in automobile sales, it is imperative to actively embrace cleaner and greener alternative fuels. These fuels should be import substitutes, cost-effective, indigenous, and pollution-free," he said on X.
At the Society of Indian Automobile Manufacturers (SIAM) convention, he had warned that the government would increase taxes so much that it would become difficult to sell diesel vehicles. Most of the commercial vehicles in the country currently run on diesel. In the passenger vehicle segment, various carmakers including Maruti Suzuki India and Honda have already stopped manufacturing diesel cars.
Gadkari said the contribution of diesel cars has already come down drastically in the country and the manufacturers need to stop selling them in the market. Terming diesel as a hazardous fuel, he noted that the country has to import the fuel to meet the demand. "Say goodbye to diesel. Please stop making them, otherwise, we will just increase the tax so much that it would become difficult to sell diesel cars," Gadkari said. He said he would propose additional GST on diesel-powered generators as well.
Automobiles are currently taxed at 28 per cent GST, with additional cess ranging from 1 per cent to 22 per cent depending on the type of vehicle. SUVs attract the highest GST at the rate of 28 per cent along with a compensation cess at 22 per cent. Gadkari also asked the industry to focus on environment-friendly alternative fuels like ethanol. He also asked the industry to focus on green hydrogen.