Begin typing your search...
Euler Motors opens four new retail outlets in South India
People can test drive the HiLoad EV, the new retail outlets will also offer comprehensive after-sales services, including vehicle servicing and maintenance.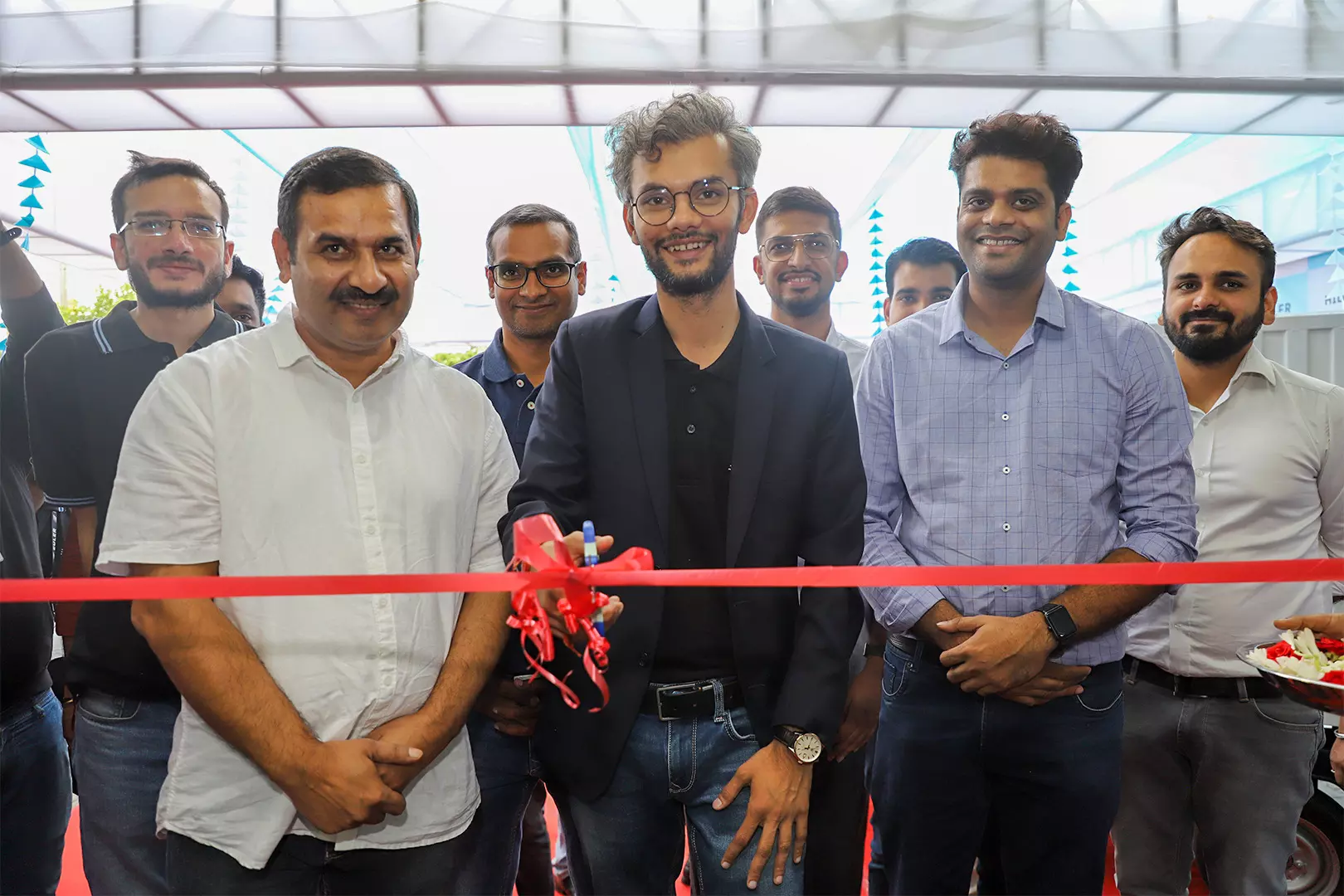 Hyderabad: Euler Motors, an electric vehicle company announced its strategic expansion in South India with the launch of four new retail outlets across Bengaluru and Hyderabad. This strategic expansion intends to cater to the retail, logistics and e-commerce demand for sustainable mobility solutions in the ever-expanding markets of the Southern region.

The company's flagship vehicle, HiLoad EV, stands unparalleled with its highest payload capacity, and on-road range in the cargo segment. The vehicle is getting massive traction from the retail space with multiple business segments across FMCG, pharma, paper and packaging, furniture, chemical and food delivery. Some of the leading brands using HiLoad EV in Karnataka and Telangana include Magenta, Citylink, Flipkart and Lithium Logistics amongst others. The new showrooms are open to the public, providing an opportunity for people to test drive Euler Motors' HiLoad EV 2023 and explore its features first-hand.
Saurav Kumar, Founder & CEO of Euler Motors said: "We are thrilled to announce our expansion into the southern region of India with the launch of our new retail outlets in Karnataka and Telangana, which are some of India's biggest delivery hubs. EVs already constitute more than 30 per cent penetration in Karnataka while markets like Hyderabad are showing steady EV growth in the commercial space. We have deployed around 430+ vehicles in these two states in the last year and continue to increase our deployments across segments."
He added "While the EV story began with e-commerce initially, it is heartening to see the customer response from retail. Our retail market share is steadily growing, with demand from local businesses and segments, fruits and vegetables, cement, and constructions, FMCG and more. Retail already accounts for 40 per cent HiLoad EV sales in Bangalore and is increasing. With piqued market interest and a growing customer base in our EVs, we are confident that this expansion will enable us to serve a wider customer base and contribute to the transformation of the commercial mobility landscape in South India",
The new retail outlets across Bengaluru and Hyderabad will offer comprehensive after-sales services, including vehicle servicing and maintenance. Given the brand's commitment to lead an effortless customer experience and EV transition, Euler Motors also has a robust financier network which includes names like Turno, Shriram Transport, VT, and CKERS Finance. The company also has over four service and charging hubs in the two states.