Begin typing your search...
Enigma Automobiles launches Ambier N8, prices starting from Rs 1,05,000
Boasts a remarkable range of 200 km on a single charge and is available in five attractive colours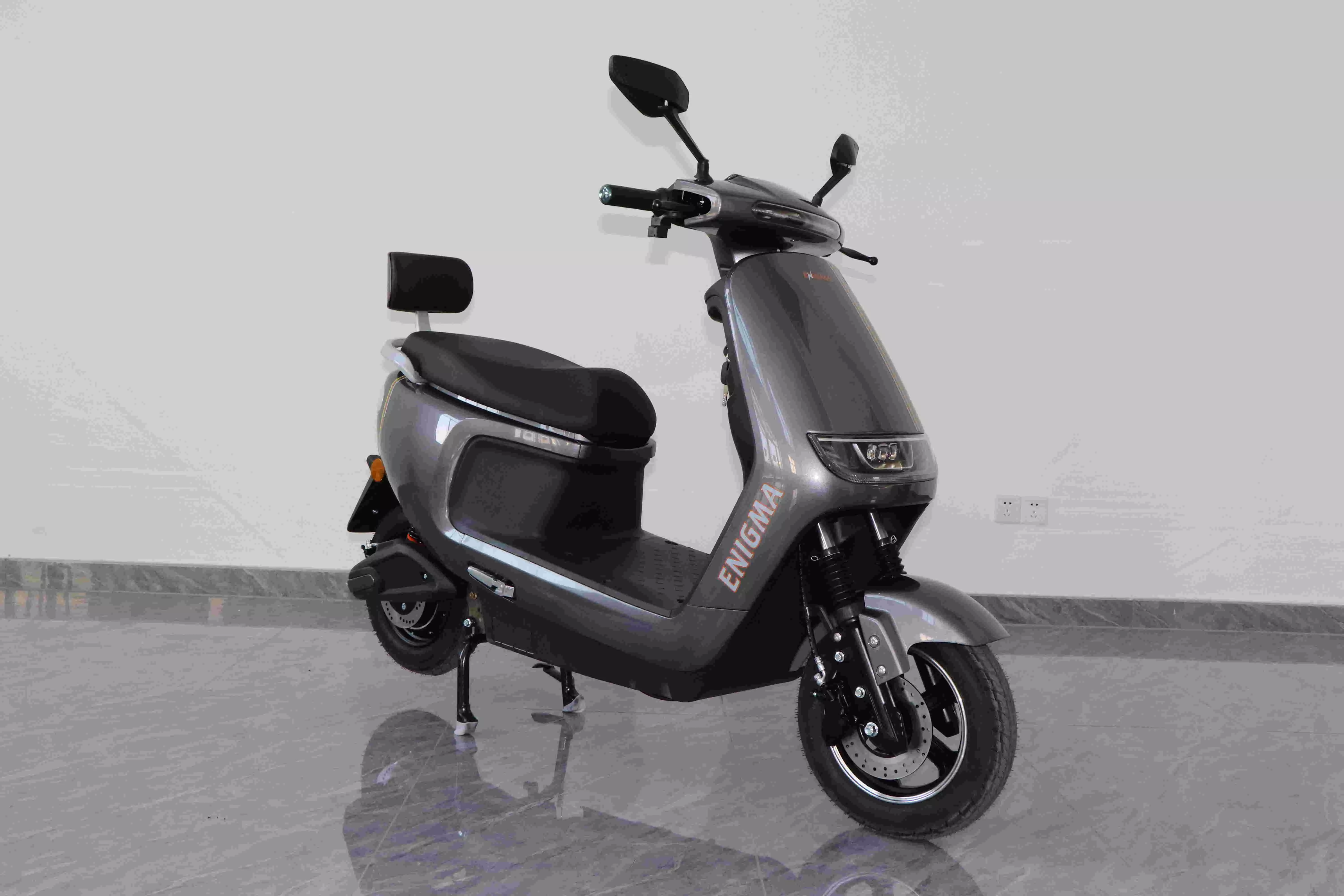 Hyderabad: Enigma Automobiles, a young Make-in-India electric vehicle (EV) manufacturer, has announced the official launch of its highly anticipated Ambier N8 electric scooter at a competitive price starting from Rs 1,05,000 ex-showroom. This attractive pricing makes the Ambier N8 accessible to a wide range of individuals seeking an eco-friendly and cost-effective commuting solution. The N8 is available in five attractive colours, including grey, white, blue, matte black, and silver, allowing customers to choose a scooter that reflects their personal style and preferences.
Boasting a remarkable range of 200 kilometres on a single charge and a fast-charging time of 2-4 hours, the Ambier N8 is set to revolutionise the electric scooter industry. The Ambier N8 is a high-speed, RTO-approved electric scooter that embodies the essence of the new age of transportation. Equipped with a powerful 1500-watt motor it reaches a top speed of 45 kmph-50 kmph. Designed for practicality, this electric scooter has a generous load capacity of 200 kg, including the driver, allowing for effortless transportation of both passengers and cargo. Additionally, the Ambier N8 features a spacious 26-litre boot capacity, providing ample storage for everyday essentials.
Enigma Automobiles recognises the diverse needs of its customers and has tailored the Ambier N8 to cater to specific target audiences, including marketing personnel, intercity travellers, and aggregators. Enhancing the overall experience, the scooter seamlessly integrates with the ENIGMA ON Connect App, enabling users to access smart functionalities and stay connected on the go. To make the purchasing process even more convenient, customers can now book the scooters online. By providing their details online, customers will be contacted by Enigma Automobiles representatives to facilitate a seamless buying experience.
"With the launch of the Ambier N8, we at Enigma Automobiles are proud to address one of the key concerns in the electric vehicle industry: range anxiety. Clocking an impressive range of 200 kilometres on a single charge, the Ambier N8 empowers riders with confidence, knowing they have the freedom to explore without range anxiety holding them back. I extend my heartfelt gratitude to our exceptional team of engineers and our dedicated staff, whose unwavering commitment and hard work have made the launch of the Ambier N8 possible. I would also like to express my sincere appreciation to our valued customers, whose feedback and support have been invaluable in inspiring us to continuously improve and bring forth new products. It is through their trust and encouragement that we strive to raise the bar and provide exceptional mobility solutions" said Anmol Bohre, Co-Founder & Managing Director, Enigma Automobiles.