Begin typing your search...
BMW's 6 GT series to be locally manufactured
BMW 6 GT series upgraded version with three new variants launched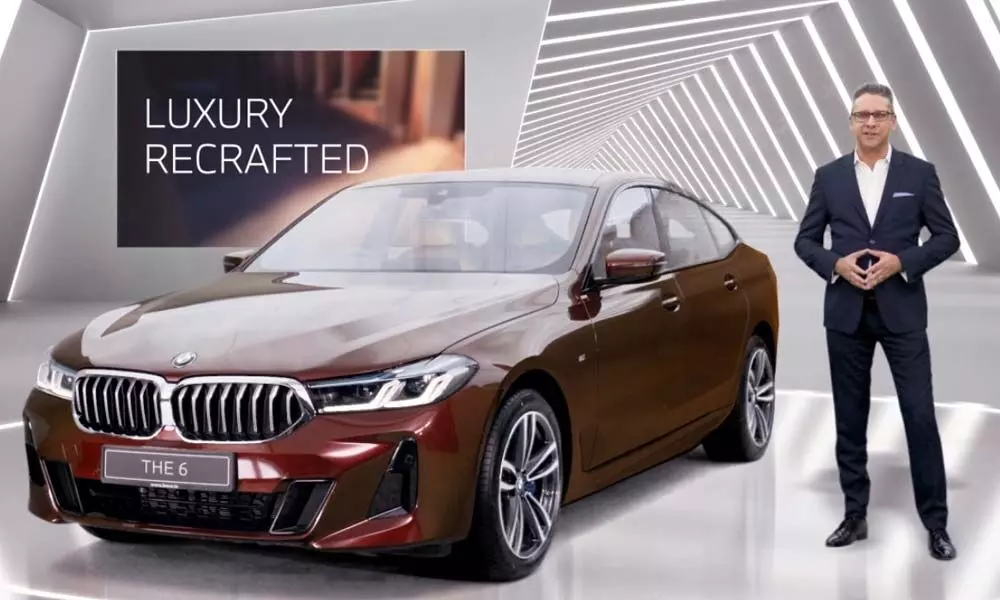 New Delhi: Luxury vehicle giant BMW India on Thursday launched the upgraded version of its BMW 6 GT series with three new variants. The newest addition in the Sedan category comes in three variant and ranges between Rs 67.9 lakhs to Rs. 77.9 lakhs. This luxury sedan is being manufactured in India.
Speaking on the launch of the new luxury car variants, Vikram Pawah, President, BMW Group India, said," the new BMW series has the practicality of a crossover, dynamics of sportscar, the silhouette of a fast pact, and the luxury of a sedan. The personality of BMW 6 series distinguishes it clearly from the crowd and is the reason for its long-lasting success." The new 6 Series will be available for purchase in three variants – 620d priced at Rs 68.9 lakhs, 630d priced at Rs. 77.90 lacks and 630i priced at Rs 67.90 lakhs. Bawah also said that the three models will be produced locally in India.
According to the BMW India, the three variants have been built on an intelligent lightweight construction that contributes to increased driving dynamics and efficiency, besides reducing weight. The car uses weight-optimised materials such as high-tensile steel, aluminium and magnesium. The new redesigned, upgraded models also have provisions such as LED headlight and LED adaptive headlight for the exterior and for the interiors it gets premium Nappa leather upholstery for seats, along with wood inserts on the dashboard.
The BMW 6 Series GT also gets a floating 12.3-inch HD touchscreen infotainment system with Live Cockpit Plus/Professional and BMW Virtual Assistance as well as Apple CarPlay and Android Auto. The series comes with the same engines that propelled the previous model. These are a 2.0-litre turbo petrol engine for 630i, a 2.0-litre turbo diesel engine for 620d, and a 3.0-litre six-cylinder diesel unit for 630d. The 630d has capacity of 265 horsepower is the quickest from zero to 100 kmph in 6.1 seconds.