Begin typing your search...
BMW post best half year sales results
In the first half of the year, the company sold 5,867 cars (BMW and MINI) and 4,667 motorcycles (BMW Motorrad)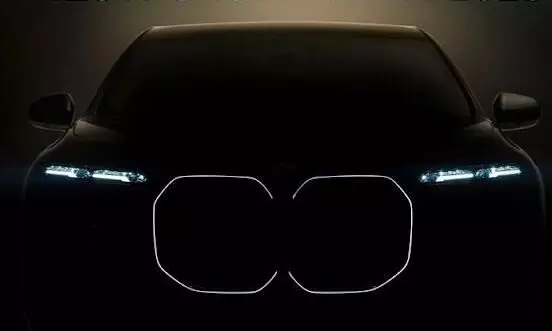 Hyderabad: BMW Group India has posted its best-ever half-year, quarter and June in 2023, for all three brands-BMW, MINI and BMW Motorrad. In the first six months, 5,867 cars (BMW and MINI) and 4,667 motorcycles (BMW Motorrad) have been sold. BMW sold 5,476 units and MINI 391 units.
BMW Group India continues its dominance in electric luxury segment thanks to the most diverse electric portfolio – BMW i7, BMW iX, BMW i4 and MINI SE. BMW Group India delivered eleven times more electric vehicles during January -June 2023 than in the same period in 2022. The BMW iX is the best-selling battery electric vehicle in Indian luxury car segment. The best charging infrastructure in premium segment at BMW Group Dealer Network in 35 cities played a vital role.
BMW achieved best-ever sales of 5,476 units (+5 per cent). BMW Sports Activity Vehicles (SAV) contributed over 50 per cent to sales volumes. The newly introduced BMW X1 stormed the segment with highest-ever bookings since its launch. As the highest-selling BMW model, it contributed over 20 per cent to sales. With robust appearance and functional versatility, it embodies both the freedom of day-to-day city driving as well sheer driving pleasure. This makes it the most sought after SAV especially among young customers enjoying an active lifestyle. The order pipeline of the BMW X1 for next few months is very strong. The launch of the new BMW X5 will further strengthen the SAV sales momentum. The newly launched BMW 3 Series Gran Limousine was the best-selling sedan with a share of nearly 20 per cent in sales.
Sales of BMW Luxury Class, that includes the BMW 7 Series, BMW i7, BMW X7 and XM, have more than doubled (+128 per cent). The demand for BMW i7 has been exceptionally good underpinning its position as the pinnacle of luxury. Due to high number of orders, the BMW 7 Series, BMW i7 and BMW X7 currently have a waiting period of 4 months.
Vikram Pawah, President, BMW Group India said, "Our customers remain at the centre of everything we do.BMW Group India is redefining luxury with class-leading comfort, performance and aesthetics. The landmark of achieving the highest-ever half-year, quarter as well as June sales is a culmination of the company's strategic steps. Whether it is the appeal of sheer driving pleasure or sustainable mobility, every product launched this year is extremely desirable and in tremendous demand. Most importantly, the highly emotional, digital experience of our brands is a clear distinguisher. Exclusive experiences like joytown and the house of forwardism have strengthened the connect with existing customers and are bringing new ones closer. We are glad to achieve this milestone and will keep on strengthening the foundations for future success."