BizzBuzz explainer: Lexus unveils ES300h sedan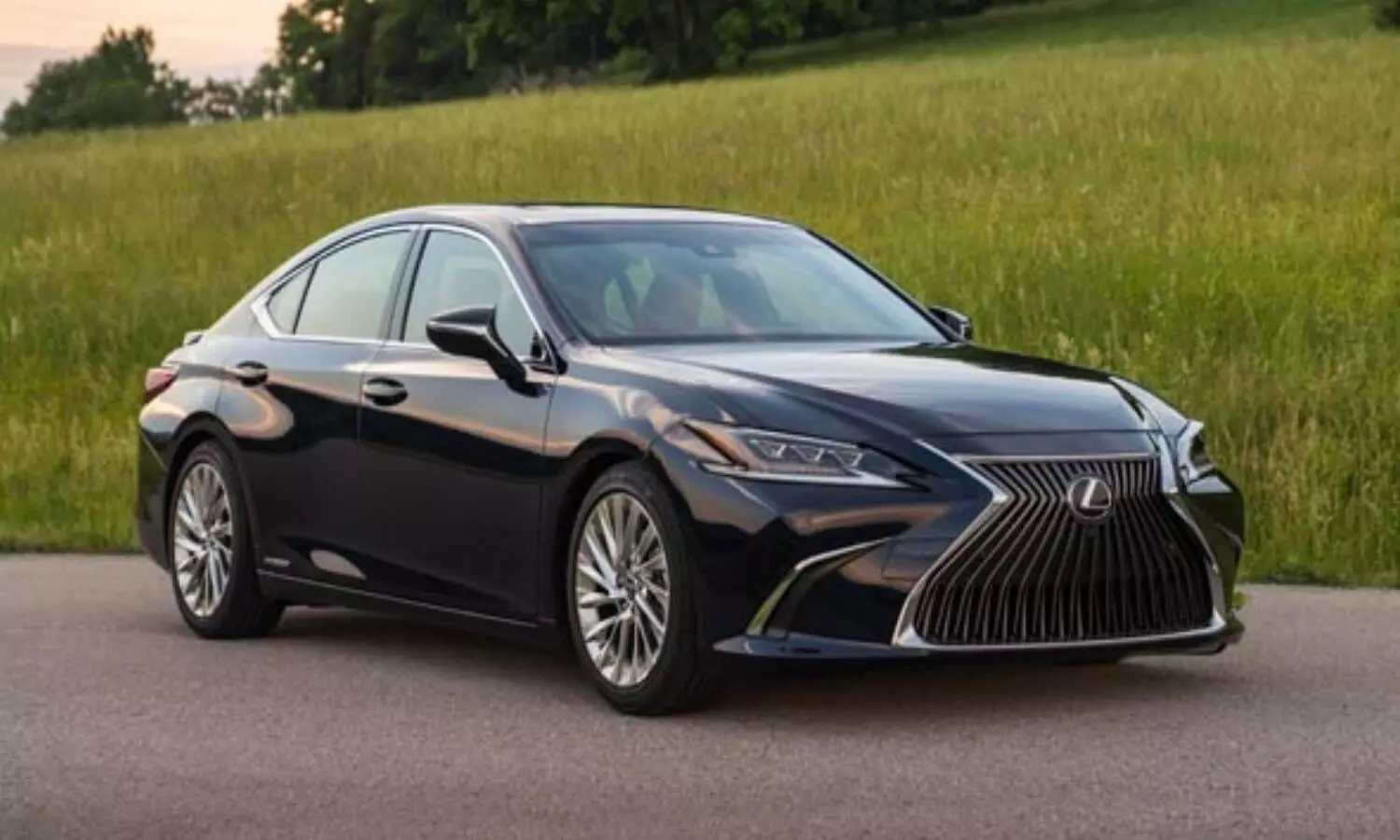 Hyderabad Luxury car manufacturer Lexus India has introduced the new ES 300h executive sedan. The model, that has been most successful for Lexus to date, is recognised for its elegant design, renowned quietness, class leading craftsmanship and self-charging hybrid electric technology.

Looks do matter
While preserving the ES's recognisable identity, the front grille has been done in a mesh pattern consisting of an ensemble of L-shaped components that emphasise lateral flow. Its emphasised forward extrusion heightens the sense of quality. The newly designed Headlamp is made slimmer to give a much sharper and refined look, creating a striking illumination when lit.
The 18-inch alloy wheel includes two tone colour schemes combining a machined finish with dark grey metallic coating. Combination of a machined finish and mesh type spokes promote sporty and luxury wheels.
There are two colours available for the first time on the ES, they are Sonic Iridium, which takes advantage of strong shadows to further accentuate the shape of the vehicle, and Sonic Chrome, which exhibits a metallic quality in a high-gloss finish.
What's Inside?
The multimedia system now features a touch display. Based on Lexus's human centered approach, the optimum distance and angle between the driver for a newly adopted touch display were sought out, and the display has been moved closer to the driver by more than 100 mm compared to previous display layouts and tilted approximately five degrees, putting even the outlying corners of the screen within easy reach of the driver. The display's screen uses glass for improved visibility and operability.
Comfort at its best
The new ES introduces enhancements to superior quietness and ride comfort, as well as further refinements to its high-quality overall comfort. As can be experienced through the comfort in the car's seamless connection between deceleration, steering, and acceleration in any driving situation, development pursued a linear response that is faithful to the driver's intentions, which is a constant Lexus aim.
The switch from a single sheet structure to a dual sheet structure has increased rigidity. Torsional and lateral rigidity has been heightened for improved ride comfort, as well as for a driving sensation that is more linear and faithful to the driver's intentions, even in such situations as high-speed lane changes. For hybrid versions, brake controllability improved by changing the control constants of the electronically controlled braking system. The contact area for the driver's foot expanded by changing the shape of the brake pedal pad, improving the sense of stability when the brake pedal is depressed. The sense of lateral rigidity in the brake pedal has been enhanced by improving the mounting method for the internal bushing of the brake pedal link configuration.
Pricing
The new Lexus ES 300h is priced at Rs 61.80 Lakh (ex-showroom). It competes with BMW 5 Series, Audi A6, Mercedes-Benz E-Class, Jaguar XF, and the Volvo S90.