Begin typing your search...
Automakers steer digital route to drive sales
Prospective customers not so willing to physically venture out to showrooms amid Covid pandemic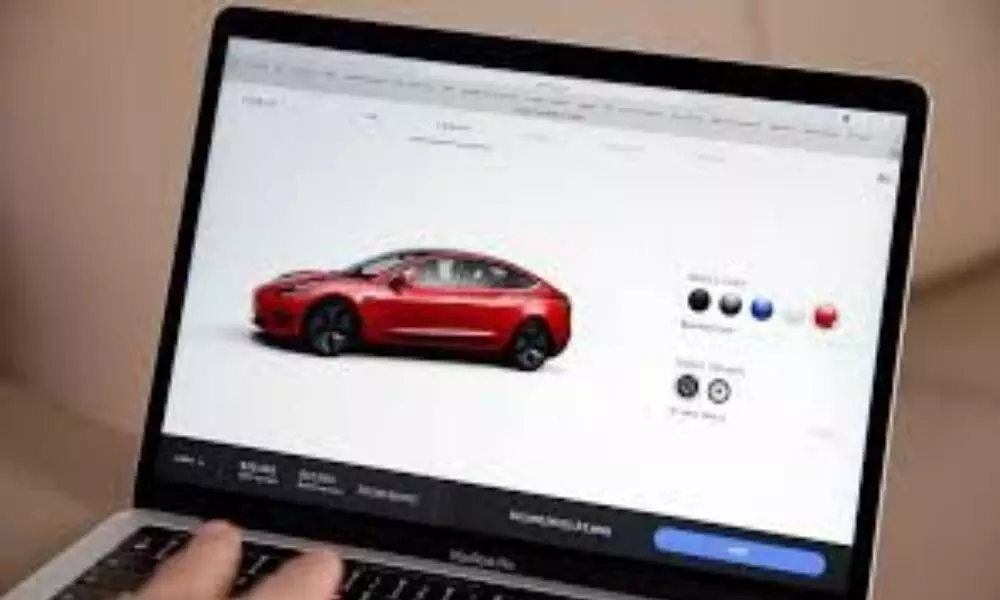 New Delhi Leading automakers in the country are pursuing more and more digitisation across their processes in order to push sales at a time when prospective customers are not so willing to physically venture out to showrooms to make purchases.
Carmakers like Maruti Suzuki, Hyundai, Honda, Kia, Toyota, Tata Motors, Mahindra & Mahindra and Mercedes-Benz have taken to digitalisation with renewed vigour as lockdowns and curfews become the new normal amid the raging coronavirus pandemic. "Digitalisation is the way forward. Given the unprecedented times, we have adopted a 'Phygital' approach for our sales initiatives at the dealerships. We have digitised 24 out of the 26 touchpoints involved in a car-purchase journey, except the test drive and delivery," Maruti Suzuki India Executive Director Shashank Srivastava told PTI.
Digital contributes to more than 40 per cent of the enquiries, he added. Srivastava noted that the company has over 1,000 plus digital touch-points across India to assist customers through their car-buying journey, from enquiry to booking. The country's leading carmaker has partnered with leading online platforms like Google and Facebook bringing global digital expertise to dealer teams. "We are utilising targeted social media marketing, insightful content creation and immersive AR-VR experiences efficiently and effectively," Srivastava noted. Mahindra & Mahindra CEO – Automotive Division Veejay Nakra noted that the company is witnessing a significant growth in digital channel month on month. "Looking at where we are today, the whole consumer journey is significantly going to shift into the digital world. Having said that, dealerships would continue to play an integral role, but the kind of role they would play is what would change," he said.