Begin typing your search...
Automakers keen to safeguard workforce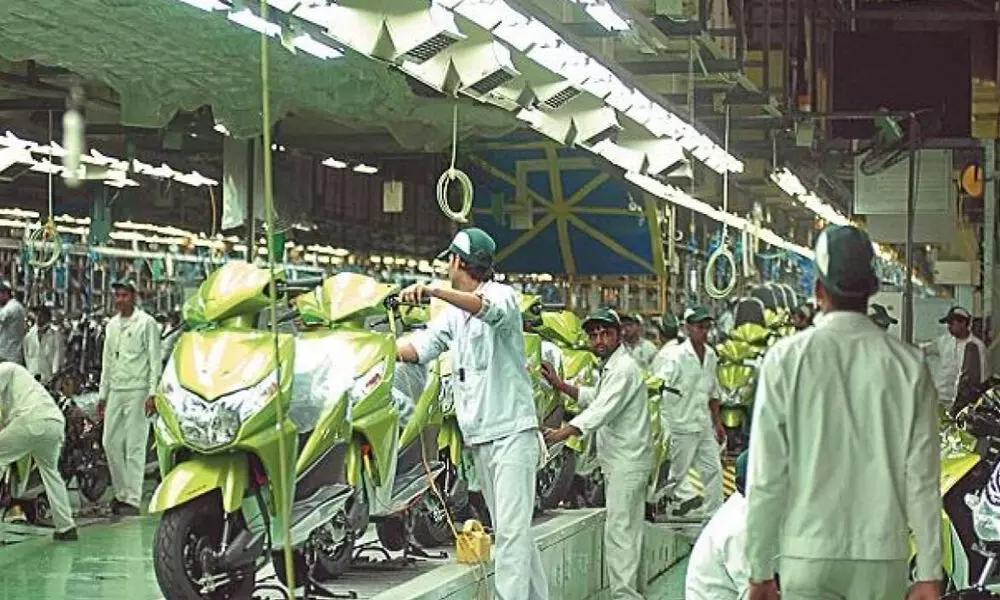 New Delhi As the second wave of Covid-19 continues to wreak havoc across the country, leading automobile companies have initiated various steps to safeguard their workforce from the highly infectious disease. With a spike in the number of cases, companies like Maruti Suzuki, MG Motor, Hero MotoCorp and Honda Motorcycle & Scooter India have already announced temporary suspension of production work at their respective manufacturing facilities to break the transmission chain.
Others, who are still manufacturing, are taking multiple precautions like cutting down on the production by reducing the number of people in the factories as well undertaking various welfare schemes. The country's largest automobile company Tata Motors told that the company remains vigilant about the evolving Covid situation and has scaled up efforts to enhance the well-being of its personnel and its business as well as supporting the ecosystem. Keeping employee safety foremost, standard operating procedures have been updated for the prevailing second wave with the focus on expediting vaccinations, providing support to affected employees and their family members, the company said.
"We are running operations in strict compliance with guidelines issued by relevant authorities across all our plants. A limited number of employees are attending duties adhering to all safety protocols, distancing norms and hygiene standards," it added.
In addition to mandated testing, screening at plant gates is robust and if a symptomatic case is identified, the company ensures that the employee is isolated and provided with all support for quarantine and contact tracing thereafter, Tata Motors said.
"Our medical teams have also begun vaccination drives in our plants by collaborating with local health authorities, for eligible employees," it noted.
The Mumbai-based firm has also set in motion a business plan to protect and serve the interests of its customers, dealers and suppliers as the lockdowns enforced in various parts of the country are expected to impact vehicle demand temporarily. The automakers have been forced to initiate measures as India continues to witness a Tsunami of coronavirus cases. On Saturday, the country reported over 4 lakh new infections in the last 24 hours.
Mahindra & Mahindra (M&M) said it is extending support to employees to benefit from the nation-wide vaccination programme. "The company will bear the cost of inoculation for our employees and their spouse, eligible as per the government guidelines. To further facilitate this on priority, we have partnered with hospitals at various locations," M&M Human Resources Officer (Automotive and Farm sectors) Rajeshwar Tripathi noted.