Begin typing your search...
Auto sales skid in April as Covid 2.0 takes toll
Sales down 10% from a year ago; 3-wheeler sales fall 57%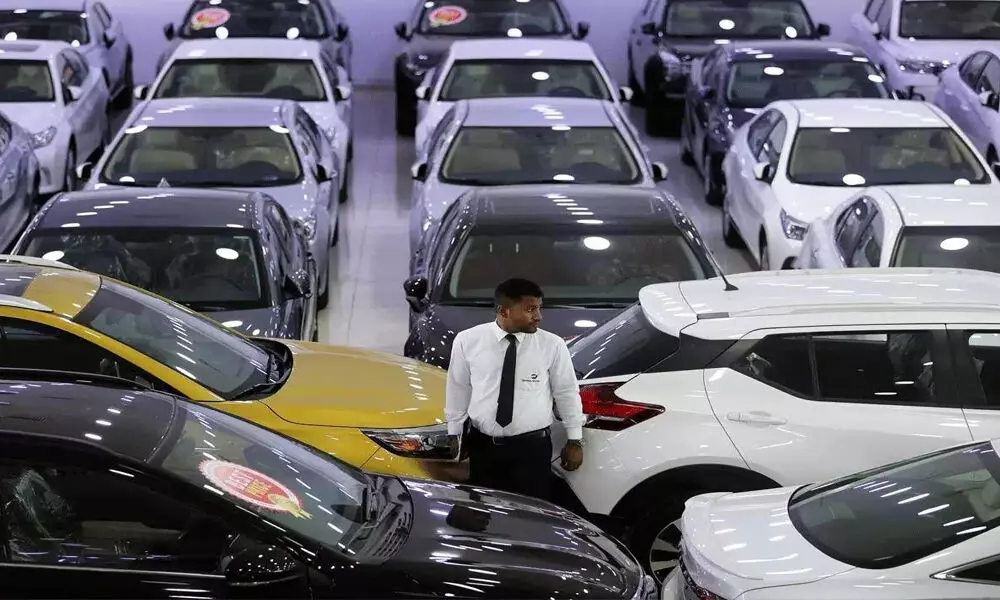 New Delhi Automobile sector in India is reaching new lows owing to the ongoing pandemic, with sales record of total passenger vehicle (PV) slipping down to 2,61,633 units, a degrowth of 10.06 per cent in April from a year ago.
According to the data released by Society of Indian Automobile Manufacturers (SIAM) on Wednesday, the sales of vehicles across the segment are witnessing a slump barring electric vehicles.
The hardest hit remains three-wheelers vehicles segment with only 13,728 units sales, a degrowth of over 57 per cent from the same month a year ago. Sales of all segments of vehicles, including PVs, three-wheelers, two-wheelers and quadricycle, has been significantly lower in comparison to previous years.
As expected, the 2nd Covid wave has impacted the sales of vehicles in the month of April 2021. Sales of passenger vehicles fell by about (-) 10.07 per cent, compared to March 2021, due to various restrictions in States which have been experiencing surge in Covid-19 cases. Sales of two-wheelers have also plummeted by (-) 33.52 per cent, while three-wheelers witnessed a de-growth of (-) 57.01 per cent, from March 2021 to April 2021, Rajesh Menon, Director General, SIAM said.
Unlike 2020, where central government had announced for a complete nation-wide lockdown, this year different state governments opted for restricted lockdown in selective districts given the severity of the pandemic, which has further resulted into disruption in the supply chain for manufacturing and logistics.
"Supply Chain related production challenges continue with the lockdown restrictions in many parts of the country. The demand has been clearly impacted by second wave of Covid-19, both in terms of low consumer sentiments and closure of dealerships due to lockdown restrictions," Menon added.
The EVs, in the two-wheeler segment, were the only vehicle sector with a partial growth in the FY 2021-22 with sales recorded at 817 units, a jump of over 83 per cent as of April. EVs growth, however, has significantly lowered, as the March 2021 sales of EVs stood at 666 units as against 82 in March 2020.
The total production of the automobile in the month of April 2021 is 1,875,698 units, a dip of 20 percent as against March 2021 which was at 23,69,237 units. The figures presented by SIAM do not count E-Rickshaw sales or production.
Exports of vehicles, however, registered a growth across all categories of vehicles. Passenger vehicle exports stood at 42,025 units, up 4.5 percent, while two-wheeler and three-wheeler exports were up 21.10 percent to 4.31 lakh units and 16.76 percent up to 46,437 units, respectively.