Begin typing your search...
Auto industry missed the 'festive season' bus on chip crunch
Hopes of recovery amid festive season has proven to be unsuccessful for auto industry as semi-conductor chip shortage continues to create trouble.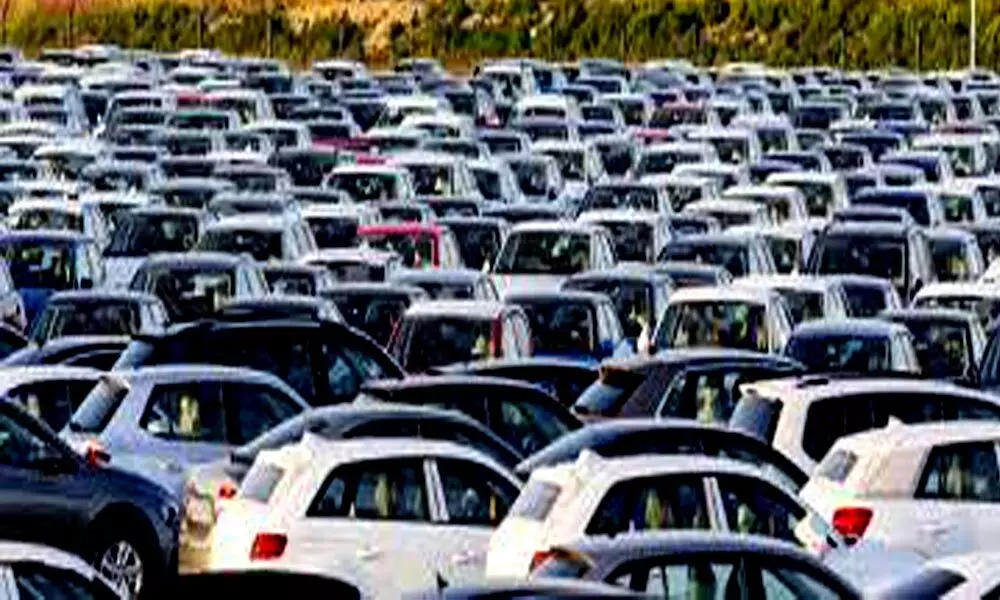 Worst Sales Report In A Decade
- FADA notes PV sales fall to 3,24,542 units
- Sales of 2-wheelers and tractors down by 26% and 23%
- Entry level category worst hit
- 3-wheelers and commercial vehicle recorded growth of 53.41% and 9.53%
New Delhi: Hopes of recovery amid festive season has proven to be unsuccessful for auto industry as semi-conductor chip shortage continues to create trouble. The Federation of Automobile Dealers Associations (FADA) on Thursday released vehicle retail data for October 2021 and 42 days festive period stating fall in sales of Automobile retail in the country fell by 18 percent.
The semiconductor shortage continues to jolt production capacities of manufacturers across companies as it has affected their ability to supply adequate numbers to dealer partners. As per the latest data, passenger vehicles (PV) retail sales figure, in the 42 days festive period, declined to 3,24,542 units. Vehicle categories including two-wheeler and tractors are also in the red segment as their sales figure are down by 26 percent, and 23 percent respectively.
FADA President, Vinkesh Gulati said, "We have witnessed the worst festive season in last decade. Semi-conductor shortage which was already a full-blown crisis showed its true colours when in spite of an above healthy demand, we could not cater to customer's need as SUV, Compact-SUV and luxury categories witnessed huge shortage of vehicles.
On the other hand, entry level cars saw subdued demand as customers in this category continued to conserve money due to their families healthcare needs."
The association in a statement, has said that the festive period was the worst festive season in a decade for Auto Dealers as semi-conductor shortage in PV and low demand for entry level two-wheeler segment kept the celebrations at bay.
FADA President has said that the two-wheeler category continues to face the brunt of low sales with entry level category being the biggest spoilsport. The rural distress in retails coupled with frequent price hikes, triple digit fuel prices and customers conserving funds for healthcare emergencies kept the demand low.
"In Commercial Vehicle (CV) segment, while entry level and Small Commercial Vehicles' have already grown post unlocking and due to intra city goodsmovement, Medium and Heavy Commercial Vehicle is now showing strength due to low base and infrastructure projects coming up indifferent states. Buses as a category is yet to see any revival in demand," the FADA President expressed concern over the situation.
As per the data, the two-wheeler vehicle, under the 42 days festive period, has seen a decline with retail sales figure for the particular segment have been 15,79,642 units in 2021 in comparison to 19,38,066 units in 2020 and 20,35,341 units in 2019. Similarly, PV retail sales, in this year, were recorded at 3,24,542 units, as compared to 4,39,564-unit sale in the same period of last year.
On the other hand, three-wheelers and Commercial Vehicle recorded a year-on-year growth of 53.41 percent and 9.53 percent respectively. FADA President also said that walk-in's and customer inquiries were also ultra-lean during the period under review. The association has urged two-wheeler OEMs to work towards bringing down the inventory to 21 days and bring in attractive customer schemes forrevival of rural demand as well as entry level category.