Begin typing your search...
Auto component industry optimistic on growth in FY22
The industry lost investment opportunities of around $1 bn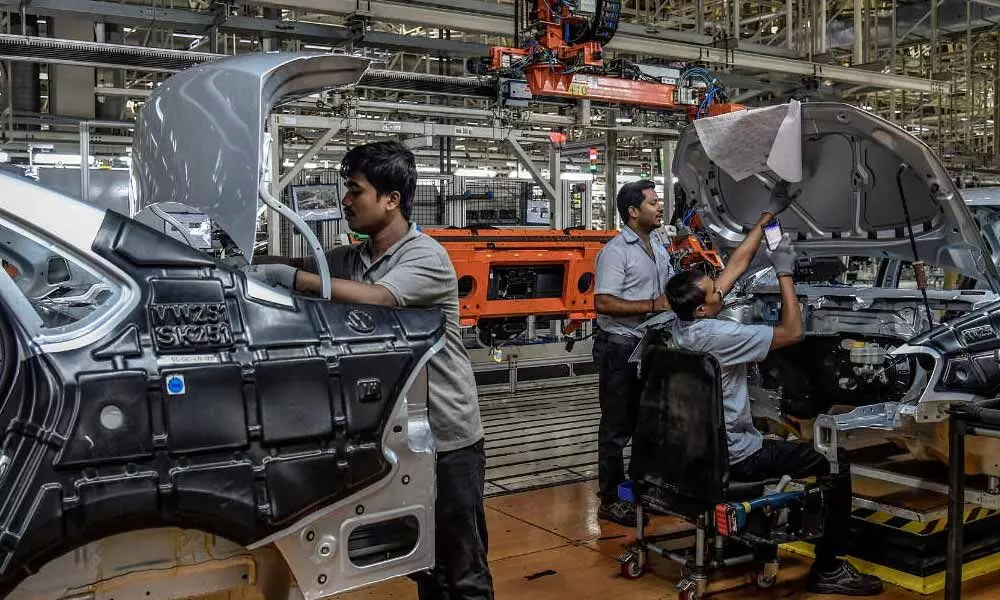 New Delhi: The auto component industry is cautiously optimistic about growth prospects in the current fiscal amid various challenges like an increase in raw material cost and logistics continuing to hinder a smooth recovery, industry body ACMA said on Tuesday. The industry, which saw its turnover declined by 3 per cent in the last fiscal, also remains cautious regarding a third wave of the Covid-19, which could again put pressure on the performance.
"With the economy progressively returning to normal and as vehicular demand picks up, we are cautiously optimistic about the performance of the industry for this year," Automotive Component Manufacturers Association of India (ACMA) President Deepak Jain told reporters in a virtual press meet.
The challenges on the front of availability of semiconductors, escalating prices as also the availability of raw materials, challenges in logistics - including non-availability and high prices of containers, among others, continue to hinder a smooth recovery, he noted. "We are also wary of the third wave of pandemic and hope that the current revival in demand will be a sustained one. We are optimistic that the lessons learnt in managing the first two will stand us in good stead in managing the third one as well."
He added that the industry is looking at sustained growth in order to initiate investments, which have been on hold for the last few years, owing to various challenges. "The key challenge remains how and when we are able to have sustained investments going forwards because that is the key for growth. Currently, the industry is not ready for this as we need to be financially prudent as still there are challenges, ambiguity in the system," Jain noted.
The industry lost investment opportunities of around $1 billion, which used to be the overall Capex around 2018-19 when the industry was witnessing growth, he added.