Begin typing your search...
A sneak peek of Toyota-Maruti Suzuki Fronx-Based Taisor
The Maruti Suzuki-Toyota joint venture has an exciting new project in the works - a coupe SUV based on the Fronx platform.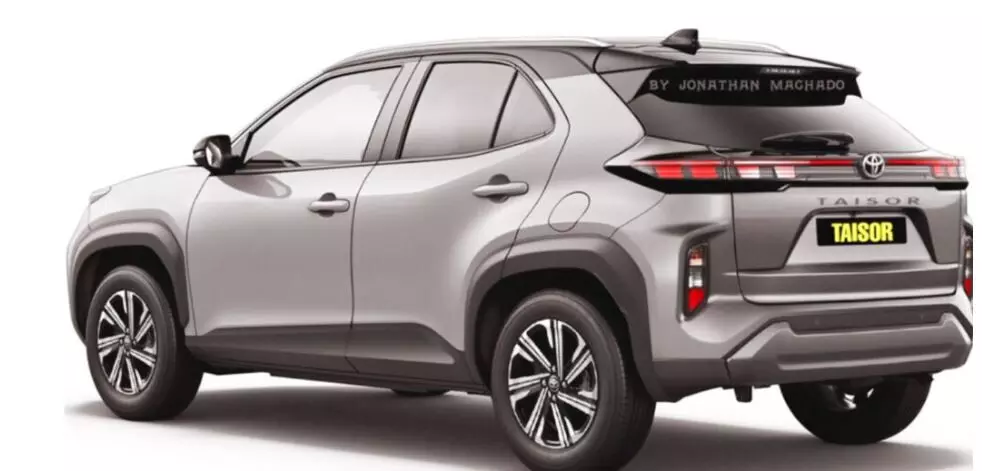 The Maruti Suzuki-Toyota joint venture has an exciting new project in the works - a coupe SUV based on the Fronx platform. This collaboration aims to leverage the strengths of both automakers to create a unique crossover that combines the best of both worlds. While the upcoming coupe SUV will share the same underpinnings and powertrain as the Fronx, it will feature distinct design elements to establish its own identity and set it apart from its sibling.
The decision to develop a coupe SUV stems from the growing demand for stylish and versatile vehicles that appeal to a wide range of consumers. This new offering, known as the 'Taisor', is expected to hit the market in the second half of 2023 and is likely to attract attention with its intriguing blend of coupe and SUV characteristics.
The Fronx platform, upon which the Taisor will be built, provides a solid foundation for the crossover, ensuring a smooth and capable performance. By utilizing this proven platform, the joint venture can benefit from cost efficiencies and engineering expertise, enabling them to focus on refining the design and enhancing the driving experience.
While the Taisor shares its mechanical DNA with the Fronx, it will feature unique design cues that showcase Toyota's distinct styling language. These visual differentiators will give the Taisor its own personality, appealing to consumers looking for a fresh and captivating option in the crossover segment.
The Maruti Suzuki-Toyota alliance has demonstrated a successful track record in the Indian market, collaborating on various projects that have resonated with consumers. With the Taisor, they are set to continue this trend, capitalizing on the rising demand for modern and dynamic vehicles that blend aesthetics and functionality seamlessly.
Automotive enthusiasts and potential buyers are eagerly awaiting the official unveiling of the Taisor to get a glimpse of its distinctive design and learn more about its performance capabilities. As the joint venture aims to make a significant impact in the crossover market, the Taisor's launch will undoubtedly be met with great anticipation and enthusiasm.
The Maruti Suzuki-Toyota joint venture is gearing up to launch the 'Taisor,' a captivating coupe SUV based on the Fronx platform. With a shared foundation and powertrain, the Taisor will present unique design elements to differentiate itself from the Fronx. As the market eagerly awaits its arrival in the latter half of 2023, the Taisor promises to be a compelling addition to the crossover segment, exemplifying the successful collaboration between the two automotive giants.