Begin typing your search...
AP to build energy-efficient homes with 'cool roof' tech
The State govt has partnered with BEE, EESL to make housing sector more energy efficient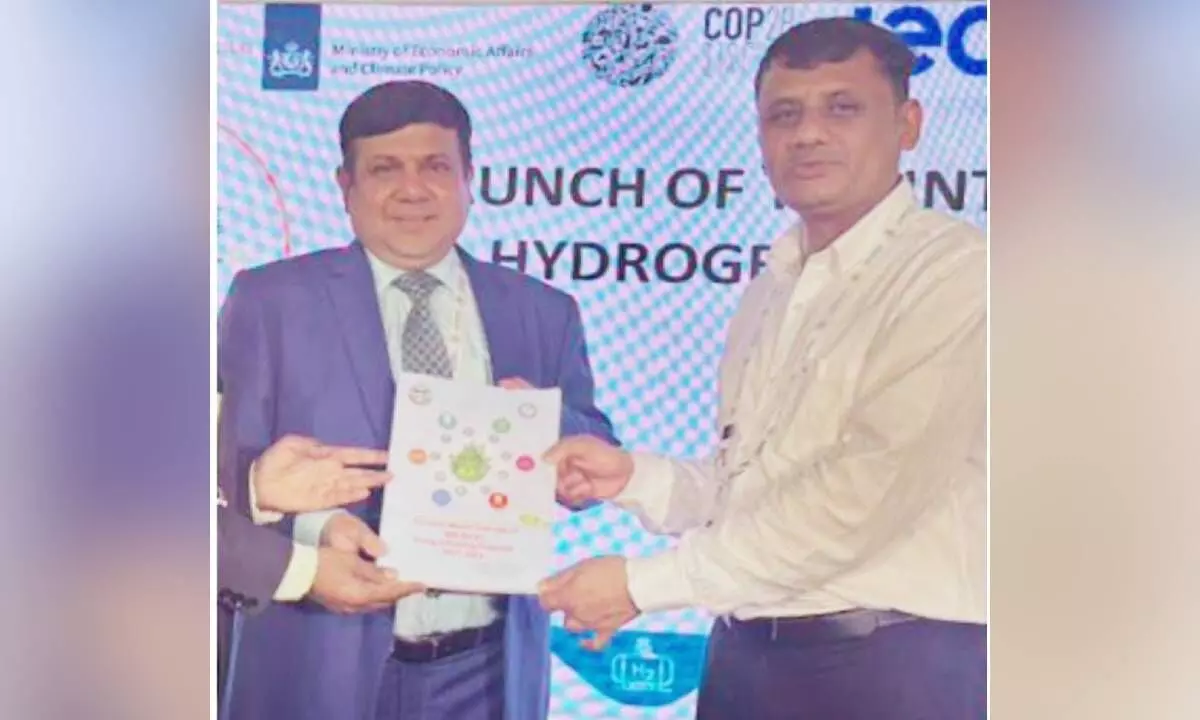 Hyderabad The Housing Department of Andhra Pradesh government has initiated an innovative drive to establish its housing scheme as a nationalenergy-efficient model, starting with 'Cool Roof' model houses to enhance energy efficiency. The Bureau of Energy Efficiency (BEE) and Energy Efficiency Services Limited (EESL) have aligned with the State government to elevate its housing sector.

At a dedicated symposium promoting "Cool Roof Adoption" initiative of Pilot Project under the Eco Niwas Samhita programme of BEE, Indo Swiss Building Energy Efficiency Project (BEEP) officials lauded the initiatives taken up by Andhra Pradesh. The Secretary of BEE Milind Deora was present at the National Programme held in Goa on Clean Technologies to Prevent Green House Gas Emissions. AP Special Chief Secretary for Housing, Ajay Jain, highlighted the State leading the way by constructing over 25 lakh houses with the proposal and plan of cutting-edge energy-efficient technologies.
Ajay Jain hailed the Pilot Project which has introduced "Cool Roof," an advancement that shall yield advantages for the beneficiaries. Lakshmi Shaw,the Managing Director of AP State Housing Corporation Limited, along with Joint MD Siva Prasad have shared that the BEE with the technical assistance of ASCI conducted an analysis in districts including Visakhapatnam, Kakinada and Bapatla. This revealed how the cool roof initiative made temperatures cooler.
Milind Deora appreciated the AP Government's venture into energy efficient projects. This showcases the State's robust dedication to establishing widespread sustainable living conditions, he said. Deora further disclosed that in a recent high-level meeting in Delhi, the Director General of BEE Abhay Bhakre has emphasized the need for all States to prepare exclusive Action Plan for aggressive implementation of Energy Efficiency Programmes in a big way in housing sector wherein minimum of 25 per cent of energy savings can be achieved through cost effective methods.
The Andhra Pradesh State Housing department signed a memorandum of agreement with EESL at the G20 Summit in Goa. It outlines thefacilitation of substantial number of LED bulbs, tube lights, and BLDC ceiling fans to beneficiaries. Ajay Jain thanked BEE and EESL for their support to APand Energy department of AP for implementation of a gigantic project of housing electrification with modern facilities including energy efficiency on war footing basis.