Begin typing your search...
'AP keen on developing India's largest PCPIR'
The State has committed investments worth Rs 13.42 lakh cr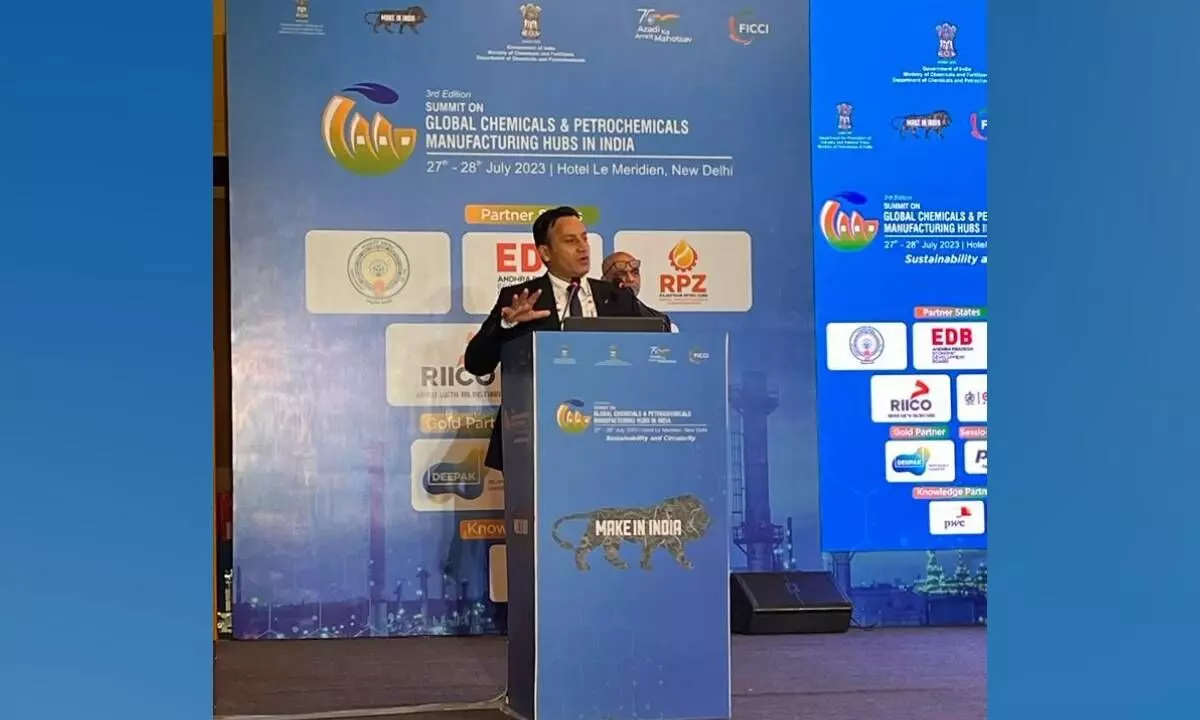 Vijayawada Commissioner of Industries and APIIC CMD Pravin Kumar said the Andhra Pradesh Government is keen on developing India's largest Petroleum, Chemicals and Petrochemicals Investment Region (PCPIR) between Visakhapatnam and Kakinada in an area of 640 sq km.

He was speaking on Andhra Pradesh Government's vision on development of chemicals and petrochemical sector and highlighted the State has been No.1 in Ease of Doing Business and is a "top achiever" in ease of logistics, which is a true testimony to the business-friendly environment prevalent in AP.
He mentioned that the State has committed investments worth Rs 13.42 lakh crore and emphasised on the readily available port, infra, rail, road, air, infrastructure and ecosystem available in the State.
He spoke on AP's perspective at the third edition of the summit on "Global Chemicals and Petrochemicals Manufacturing Hubs in India" (GCPMH 2023) organised by the Ministry of Chemicals & Fertilizers in association with the Federation of Indian Chambers of Commerce and Industry (FICCI) in New Delhi.
The summit, which concluded on Friday, was inaugurated by Union Minister of Finance Nirmala Sitaraman on Thursday in the presence of MoS for Chemicals and Fertilizers and New and Renewable Energy Bhagwant Khuba. Senior Officers from AP represented the State and presented the emerging opportunities in the chemical and petrochemical sector.
Speaking of the industrial parks and major companies operating in AP, Pravin Kumar said that the State has a vibrant economy with the presence of major chemical, petrochemical, oil and gas companies like ONGC, BPCL and Andhra Petrochemicals.
He underlined the fact as to the commitment of the State towards sustainability and spoke about the prospective big investments in ethanol blending and green hydrogen. He also spoke about the distinct advantage of AP in terms of providing infrastructure and support to the investors beyond requirement. In the sidelines of the summit, Pravin Kumar along with Kritika Shukla, Collector of Kakinada and Ravi Subhash, Collector of Anakapalli, met several senior officials from companies and government as well as private bodies.