Begin typing your search...
Wholesale inflation falls to 29-mth low
Eases to 1.34% in March against 14.63% a year ago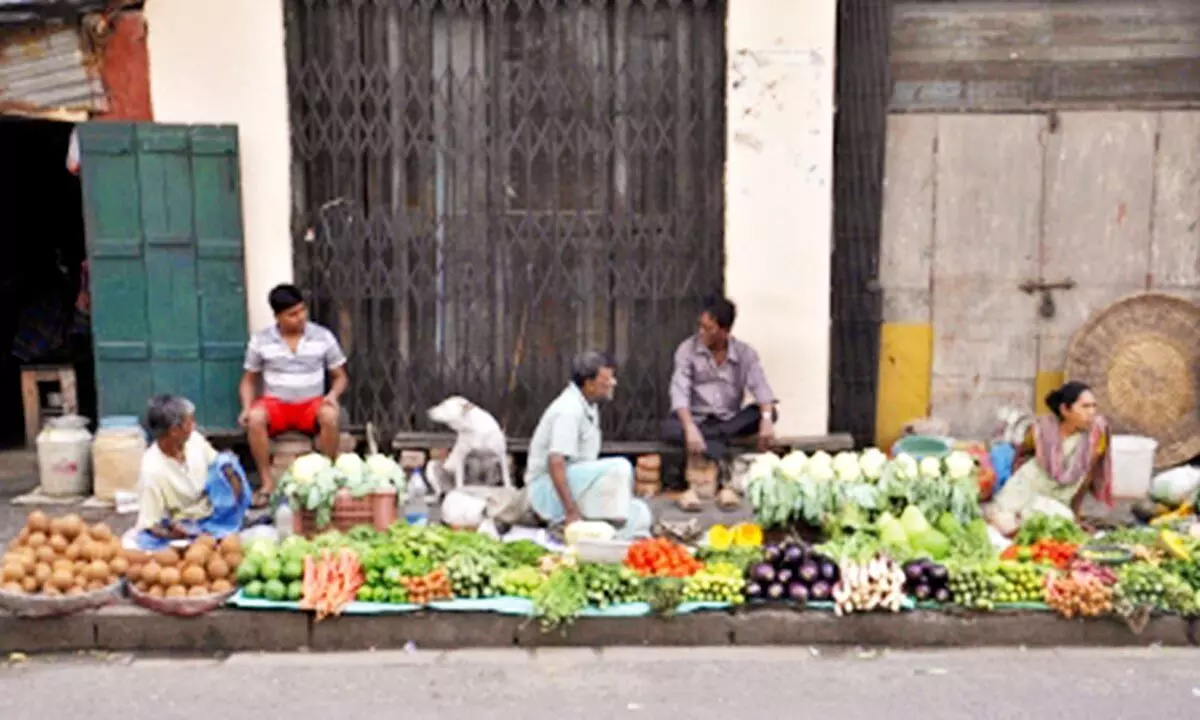 - WPI falls for 10th straight month
- Manufactured products, fuel items cheaper
- Food articles turn expensive
New Delhi: The wholesale price-based inflation eased to a 29-month low of 1.34 per cent in March on easing prices of manufactured products and fuel items, even though food articles turned expensive. March is the 10th straight month when wholesale price index (WPI) based inflation has declined. The inflation was 3.85 per cent in February and 14.63 per cent in March 2022.
"Decline in the rate of inflation in March 2023 is primarily contributed by fall in prices of basic metals, food products, textiles, non-food articles, minerals, rubber & plastic products, crude petroleum & natural gas and paper and paper products," the commerce and industry ministry said on Monday.
The headline WPI inflation for March eased to its lowest level since October 2020, when the rate of price rise was 1.31 per cent. Last month, inflation in food articles rose to 5.48 per cent as against 3.81 per cent in February. Among food items, although inflation in vegetables, onion and potato remained in negative, the rate of price rise was higher than that in February. In case of vegetables, it was at (-)2.22 per cent in March, higher than (-)21.53 per cent in February. In onion, inflation was (-)36.83 per cent in March, higher than (-)40.14 per cent in the previous month. Inflation in wheat and pulses was 9.16 per cent and 3.03 per cent, respectively, while in oilseeds it was (-)15.05 per cent in March 2023.
Equirus Securities in a note said within food items category, cereals especially wheat is softening while other items like vegetables, fruits, milk and pulses are rising which is creating a discomfort for a broad-based food disinflation within the CPI index.
"Another discomfort is from rising food prices. Other than cereals particularly wheat, cereals such as bajra, maize and barley are yet to cool down. In addition, pulses, milk, vegetables, fruits, spices are rising month-on-month which suggests that retail food disinflation besides cereals and oilseeds could be a challenge," Equirus said.