Begin typing your search...
Adani regrets not completing college edu
At the age of 16 in 1978, he took a train to Mumbai to try his luck and 3 years later made his first killing - a Rs 10,000 commission doing a diamond trade with a Japanese buyer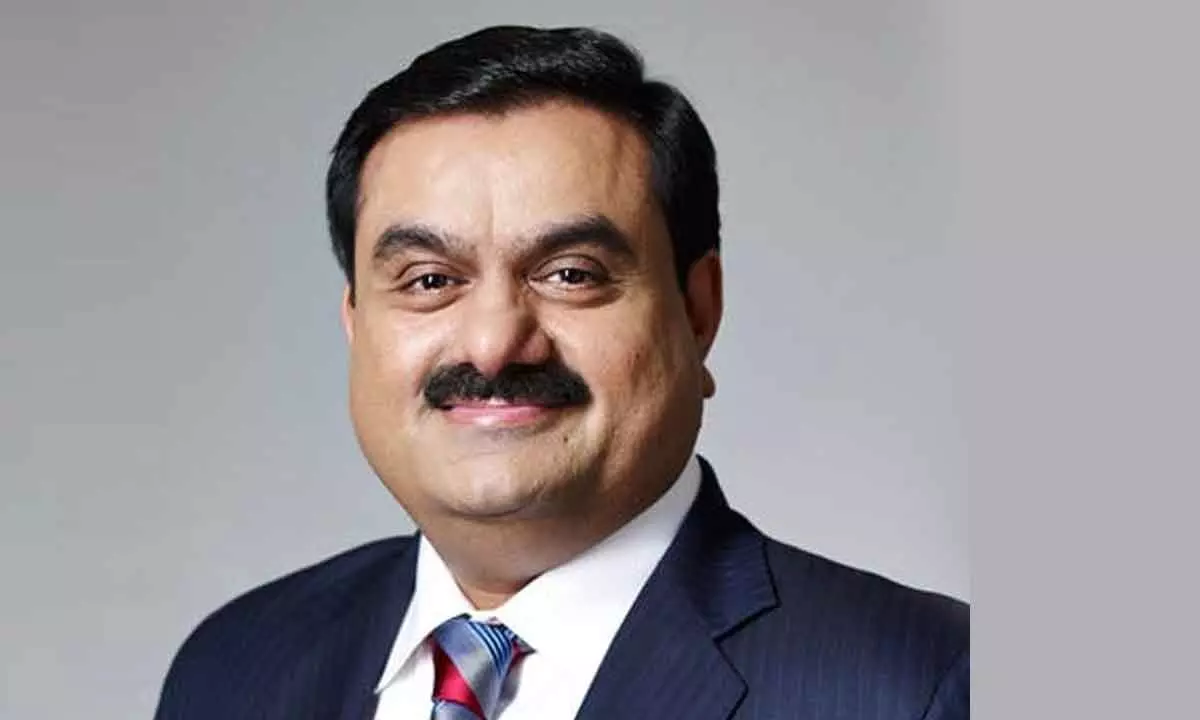 New Delhi: He dropped out of formal education at the age of 16 in 1978 to take a train to Mumbai to try his luck and three years later made his first killing - a Rs 10,000 commission doing a diamond trade with a Japanese buyer.
That marked the beginning of the entrepreneurial journey of Gautam Adani, now Asia's richest man. He, however, regrets not finishing college, saying early experiences made him wise but formal education rapidly expands one's knowledge. Speaking at the 75th year celebrations of Vidya Mandir Trust Palanpur in Gujarat, Adani recounted his phenomenal journey that has made his group the world's largest solar power company, largest airport and sea port operator in India, nation's largest integrated energy player, country's second largest cement manufacturer and a conglomerate with market capitalisation of over $225 billion - all in a span of four-and-a-half decades. While the dry and tough living conditions of Gujarat's Banaskantha shaped his social behaviour, his father's involvement in what is now known as 'forward trades' gave him the initial learning.
After leaving Banaskantha, Adani moved to Ahmedabad where he spent four years completing secondary education. "I was just 16 years old when I chose to give up my education and move to Mumbai," he said. "In this context, a question I often get asked is - why did I move to Mumbai and not work with my family? As many youngsters in the audience would agree, the optimism and desire for independence of a teenage boy is hard to contain. All I knew was that - I wanted to do something different - and do it on my own."
He bought a train ticket and boarded the Gujarat Mail to Mumbai with not much in his pocket. "Once in Mumbai, my cousin Prakashbhai Desai enrolled me at Mahendra brothers, where I started to learn to assort diamonds. I quickly picked up the business and after working at Mahendra brothers for about three years, I left to start my own brokerage in diamond trading at Zaveri Bazar," he said.
"I still recall the day I did my first trade with a Japanese buyer. I made a commission of Rs 10,000." This, he said, was the start of his journey as an entrepreneur. "Another question I often get is if I have any regrets that I did not go to college. Reflecting on my life and the different turns it took, I - now - do believe that I would have benefitted if I had finished college. While my early experiences made me wise, I now realize that formal education rapidly expands one's knowledge," he said. "To acquire wisdom, one must experience but to acquire knowledge, one must study." These, he said, are complementary.
"And although I will never really know, I do reflect at times that the expansion in my abilities may have been faster had I gone to college." Adani, 60, started off as a trader and has been on a rapid diversification spree, expanding an empire centered on ports and coal mining to include airports, data centers and cement as well as green energy. "First-generation entrepreneurs mostly start with a unique advantage - the advantage of having nothing to lose. This belief is their strength. In my own mind, this was liberating. I had no legacy to follow - but I had the opportunity to create a legacy.
"I had nothing to prove to anybody - but had an opportunity to prove to my own self that I could rise. I had nothing to risk by jumping into uncharted waters. I had no expectations to fulfil except those of my own. These beliefs became a part of me," he said.