Begin typing your search...
Adani Group capable of repaying loans: SBI
Sebi which has noticed unusual price movement in Adani Group stocks, says surveillance measures including the ASM framework to address excessive volatility, is in place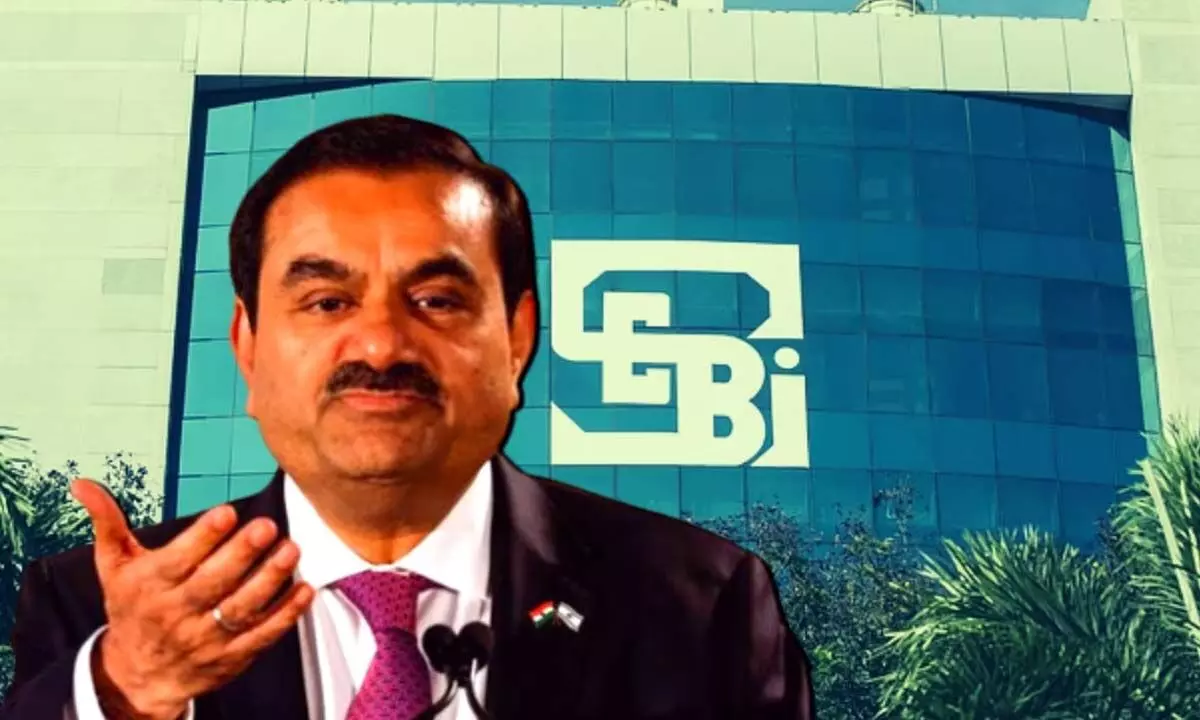 Mumbai: The ongoing crisis in diversified conglomerate Adani Group is the one which continues to create ripples. India's largest lender SBI and the capital markets regulator Sebi have come up with their clarifications on the issue.
Talking to Bizz Buzz, Dinesh Khara, Chairman, State Bank of India (SBI), said: "We have lent to the group for projects which have tangible assets and cash flows."
The country's largest lender doesn't see any challenge in the group's ability to meet debt service obligation.
Moreover, SBI chief claims that his bank doesn't have exposure to loan against shares of the Adani Group. That is why the State-owned bank is not worried about stock market volatility the group has been going through in the recent past.
According to Khara, SBI's total exposure to Adani group is merely 0.88 per cent of the bank's massive loan book.
To add to it, the bank has clarified that no loan has been given by it to the group against its shares.
Meanwhile, the capital market regulator, Sebi has clarified that unusual price movement in the stocks of a business conglomerate was observed during last week,
As part of its mandate, Sebi seeks to maintain orderly and efficient functioning of the market and has put in place a set of well-defined, publicly available surveillance measures (including the ASM framework) to address excessive volatility in specific stocks. The mechanism gets automatically triggered under certain conditions of price volatility of any stock." ASM framework stands for additional surveillance measure.
Further, in all specific entity related matters, if any information comes to Sebi's notice then as per extant policies, the name is examined and after due examination, appropriate action is taken, it added.
We have lent to the Adani Group for projects, which have tangible assets and cash flows. Total exposure to Adani Group is merely 0.88% of the bank's loan book
- Dinesh Khara, Chairman, SBI, tells Bizz Buzz