Begin typing your search...
2-wheeler EV sales may miss FY23 target of 10 lakh units
According to industry body SMEV, the target shortfall could be mainly due to withholding of Rs 1,100 cr subsidy by the govt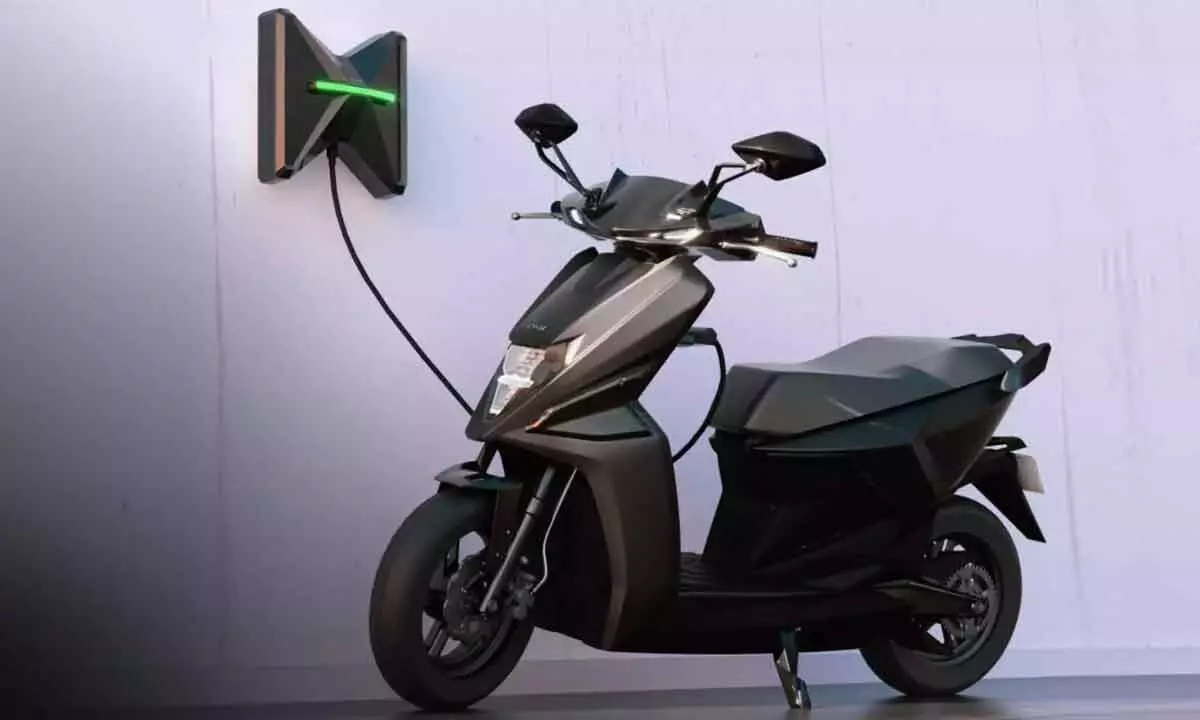 New Delhi: Electric two-wheeler sales could miss the target of 10 lakh units in fiscal 2022-23 by 20 per cent, mainly due to withholding of around Rs 1,100 crore subsidy by the government, according to industry body SMEV.
In 2022, sales of electric two-wheelers stood at around 6 lakh units, with three major electric two-wheeler (E2W) makers - Hero Electric, Ola and Okinawa - crossing the 1 lakh annual sales mark for the first time, the Society Of Manufacturers Of Electric Vehicles (SMEV) said. These original equipment manufacturers (OEMs) dominated the E2W market, controlling over 50 per cent of the total market share, and emerged as the top players in the category.
Though the E2W industry performance in the calendar year 2022 looks positive with sales of around 6 lakh units, "the volumes are not keeping up with the projections made by Niti Aayog and many other research agencies", SMEV said. "December has raised a red flag for the industry as it has witnessed a 28 per cent dip in sales, reaching a total of only 59,554 units compared to 76,162 units in November, 22, as per the VAHAN portal," it added.
SMEV Director General Sohinder Gill said sales for the nine months of the current FY23 ending December stood at around 5 lakh units and "there could be more than 20 per cent shortfall in the projections made by NITI Aayog of 1 million units for the full FY23". "Multiple factors have contributed to the sales curve falling in the last two months of the year, the foremost being the blockage of Rs 1,100 crore plus subsidy of majority of the players for many months that has squeezed the working capital of major OEMs," he said.