Begin typing your search...
Tollywood's femme fatale Sree Leela and Mrunal Thakur Battle for Stardom's Top Ranks!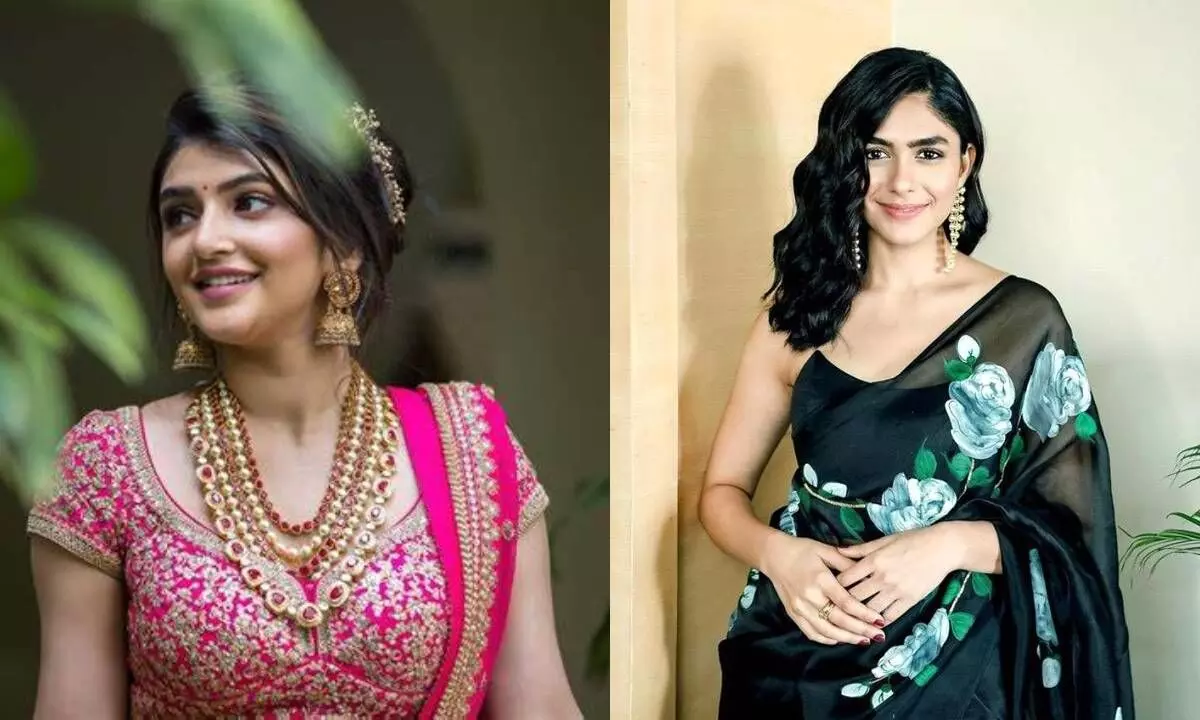 Pooja Hegde and Rashmika Mandanna have long been the sought-after leading ladies for popular heroes in Tollywood. However, the landscape is changing with the emergence of two new heroines, Sree Leela and Mrunal Thakur, who are quickly gaining recognition in the industry.
Pooja Hegde has enjoyed a successful streak, starring alongside top heroes such as NTR, Mahesh Babu, Prabhas, Ram Charan, and Allu Arjun. Similarly, Rashmika Mandanna has worked with Allu Arjun and Mahesh Babu, but their opportunities have slightly diminished in recent times.

Pooja Hegde missed out on potential collaborations with Mahesh Babu and Vijay Devarakonda, while Rashmika Mandanna opted out of a project with Nitin. These developments have opened up new avenues for aspiring actresses in the industry.

Sree Leela, in particular, has gained immense popularity among Tollywood heroes. Young and established actors alike are eager to work with her, recognizing her talent and potential. She has made a significant impact in a short span of time.

On the other hand, Mrunal Thakur, who achieved blockbuster success with the film "Sitaram," is gradually making her mark in Tollywood. Though her rise may not have been as rapid as Sree Leela's, she has already showcased her acting prowess opposite Nani in the movie "Hi Nanna."

Recently, there have been discussions about Mrunal Thakur potentially pairing up with Ram Charan in Buchi Babu's upcoming film, further solidifying her presence in the industry.

As a result, both Mrunal Thakur and Sree Leela are vying for the top spots as Tollywood's glamour queens. With their talent, charm, and increasing demand from leading heroes, they are poised to make a significant impact and establish themselves as prominent actresses in the industry. The competition for the coveted positions is heating up, and fans eagerly anticipate the exciting performances these emerging stars will bring to the silver screen.