Begin typing your search...
The Bitter Feud Unraveled: Anasuya Bharadwaj Extends an Olive Branch with a Cryptic Compliment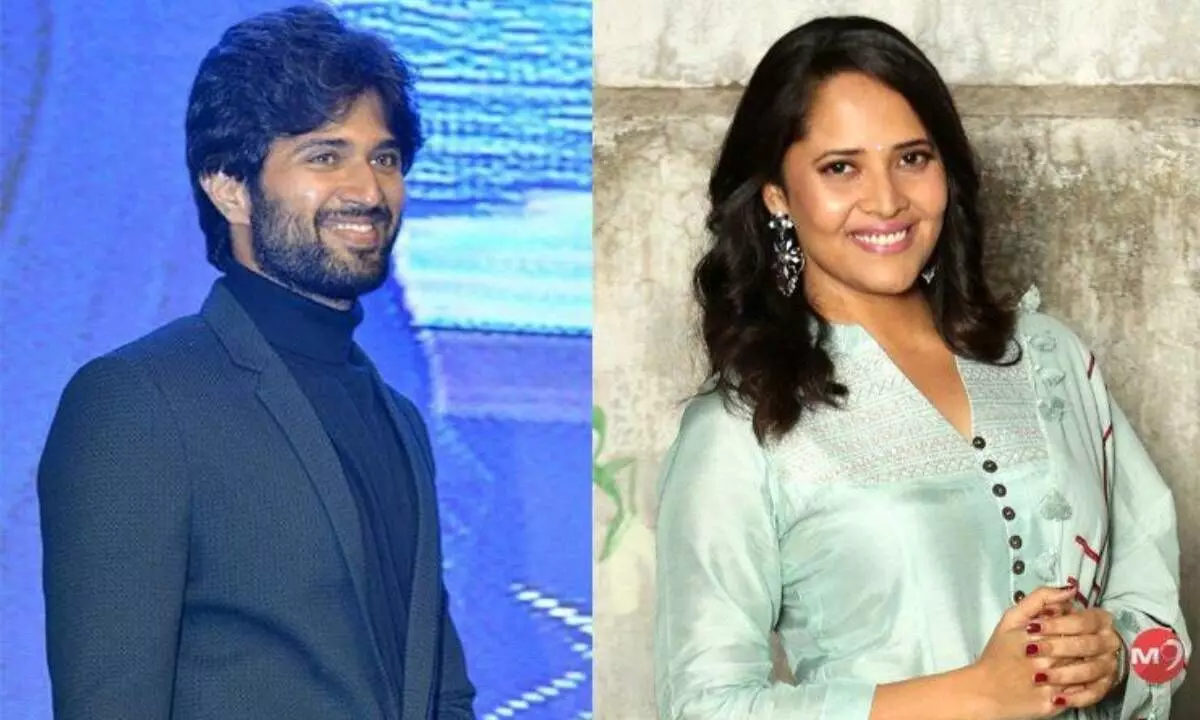 The ongoing clash between Anasuya Bharadwaj and Vijay Deverakonda has been the talk of the town, captivating the public's attention. The controversy originated during the release of the film Arjun Reddy, where derogatory language against mothers was used, prompting Anasuya to vehemently criticize the movie's offensive portrayal of women, especially mothers. As a consequence, Vijay's fans retaliated on social media, triggering an ongoing war of words between Anasuya and Vijay Deverakonda's devoted followers.
However, in a surprising turn of events, Anasuya recently made a public statement vowing to put an end to the animosity and conflict. During a media conference, she expressed her determination to bury the hatchet and move forward. True to her word, Anasuya has now extended an unexpected compliment to Vijay's brother Anand Deverakonda's upcoming film, Baby. Taking to Twitter, she wrote, "So late to the party.. but it's better late than never.. love love luuuuurrrrvv the hard-hitting lines and the originality to this trailer.. naaku telisina vaalla katha laage anipistundi.. can't wait for it.. always proud of you @sairazesh garu!!" The tweet caught the attention of industry insiders, raising eyebrows and sparking speculation about the true intentions behind Anasuya's words. Is it a genuine compliment or a clever form of satire? Adding to the intrigue, she hinted that the story of Baby resonates with her personal experiences and those of her acquaintances.

As the saga continues to unfold, fans and industry observers eagerly await further developments. Will this unexpected gesture pave the way for reconciliation between Anasuya and Vijay Deverakonda's camps, or is it merely a temporary truce in a longstanding feud? Only time will tell if this drama will finally come to a close or if it will ignite new chapters in the ongoing battle between these two entertainment stalwarts.