Begin typing your search...
Sony India announces music icon King as its brand ambassador
The campaign 'King meets the King' features Sony's new discless party speaker-SRS-XV800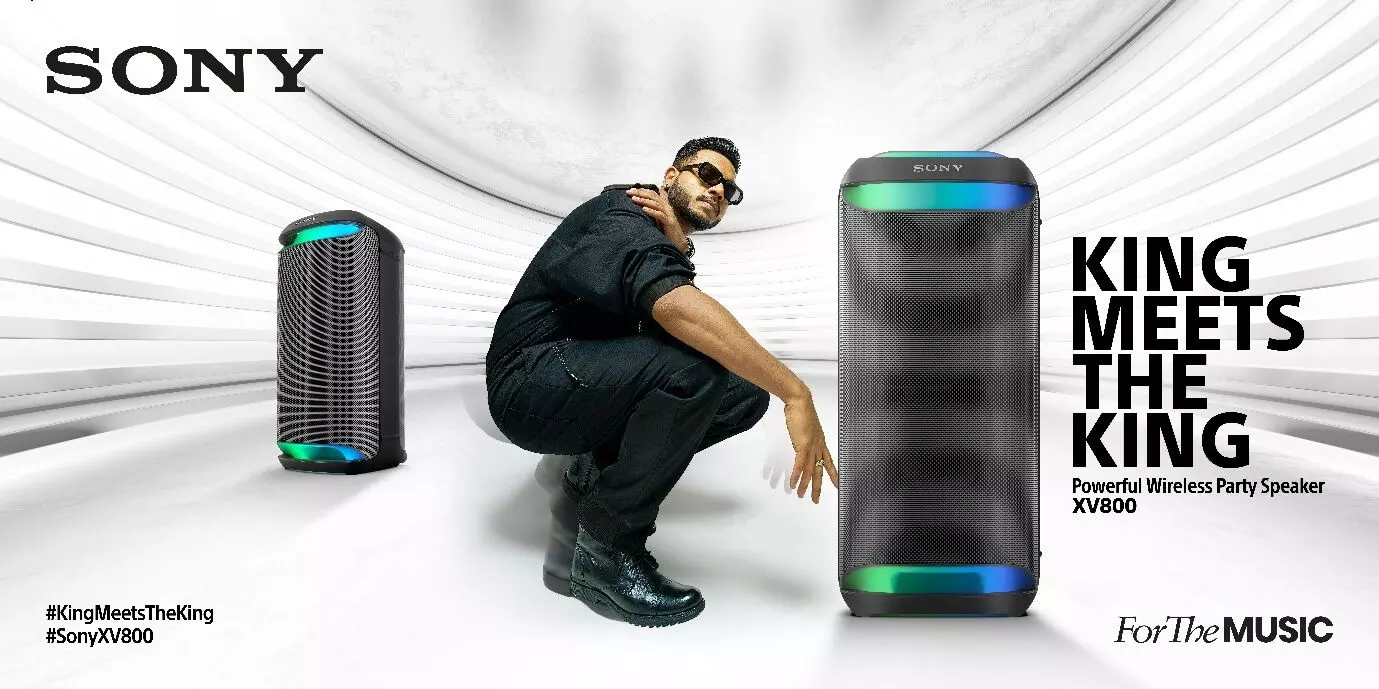 Hyderabad: Sony India announced renowned music icon 'King' as the new brand ambassador for its audio product category reiterating its commitment to deliver superior audio products empowering consumers to enjoy music in its purest form. The first campaign 'King meets the King' for Sony's SRS-XV800 discless party speaker goes live.
The collaboration with King marks an important milestone as Sony India endeavours to strengthen its connection with the youth and bring the essence of music closer to the hearts of its consumers. King's passion for music, appreciation for high-quality sound and strong resonance with Sony's values made him a perfect fit for the role.
Sony India had recently launched the new SRS-XV800, a speaker built to party with loud and clear sound. The speaker provides a powerful bass, room-filling sound, whatever you are listening to. SRS-XV800 is specifically sound tuned for India, with powerful bass, Omni-directional Party Sound and X-Balanced Speaker units. It is ideal for listening to Indian music genres such as Bollywood, Punjabi, Tamil, Telegu and other regional music.

Sunil Nayyar, Managing Director of Sony India, expressed his excitement about the new brand ambassador, stated," Sony India is committed to deliver top-notch audio products that resonate with music enthusiasts across the nation. We are thrilled to have King as our brand ambassador for the audio category. This partnership holds immense significance as we both share a common goal which is to bring the best and most immersive audio experiences to our customers. King's influence among the youth and his dedication to music perfectly aligns with our vision for the audio category. Together, we will continue to strive for excellence and bring the magic of music to the hearts of millions."

Sony India's Audio brand ambassador King said, "I have been a big fan of Sony all through my growing up years and as a musician, Sony has played a big role in my life. I am thrilled to be a part of the Sony family, a brand that represents music for me. My passion for music and Sony's world-class audio products will together set the stage for a remarkable journey ahead in the world of exceptional audio experiences."