Begin typing your search...
Sindhu's Most Memorable Movies: From "Angadi Theru" to "Nadodigal," Her Inspiring Yet Tragic Life
Renowned Tamil Actress Sindhu, Known for "Angadi Theru," Passes Away at 44 After Prolonged Battle with Breast Cancer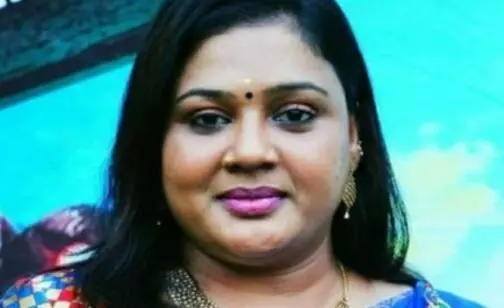 Renowned Tamil Actress Sindhu, Known for "Angadi Theru," Passes Away at 44 After Prolonged Battle with Breast Cancer
The Tamil film industry, Kollywood, is mourning the loss of the talented actress Sindhu, who gained fame for her impactful role in the pivotal movie "Angadi Theru." At the young age of 44, she tragically lost her life after a brave struggle against breast cancer, leaving behind a void in the hearts of her fans and colleagues.
Sindhu's journey in the film world was marked by notable performances in various films, including "Nadodigal," "Naan Mahaan Alla," and "Paradesi." She garnered praise for her versatility and emotive acting skills, making her a respected figure in the industry.
Beyond her work in films, Sindhu captivated television audiences with lead roles in successful serials like "Vamsam" and "Mutharam" on Sun TV. Her ability to breathe life into each character she portrayed was evident and cherished by viewers.
However, behind the glitz and glamour of the spotlight, Sindhu faced tremendous challenges and trauma from a very young age. She endured an abusive child marriage at just 14 years old and became a single mother at the same tender age. Struggling with poverty and financial instability, she became the sole breadwinner for herself and her daughter, navigating life's hardships with unwavering determination.
In 2020, Sindhu was diagnosed with third-stage breast cancer, which posed a formidable threat to her life. Undeterred, she underwent mastectomy surgery and endured extensive chemotherapy despite financial constraints. The film fraternity, including actors like Karthi and Vishal, rallied to provide financial aid, but the battle against cancer remained grueling.
Sindhu's brave fight against the disease spanned over two years, during which she faced over 50 chemotherapy sessions and relentless treatments. Despite her extraordinary courage, the cancer aggressively spread, and on the 7th of August 2023, she sadly succumbed to the illness.
Sindhu's legacy extends far beyond her acting career. Her story is one of resilience, determination, and bravery, as she overcame overwhelming odds to achieve success and inspire countless individuals. Her passing leaves a profound void in the film world, but her indomitable spirit will forever be remembered as a shining example of courage and perseverance.