Begin typing your search...
Samantha on a sabbatical, wraps up for much needed break!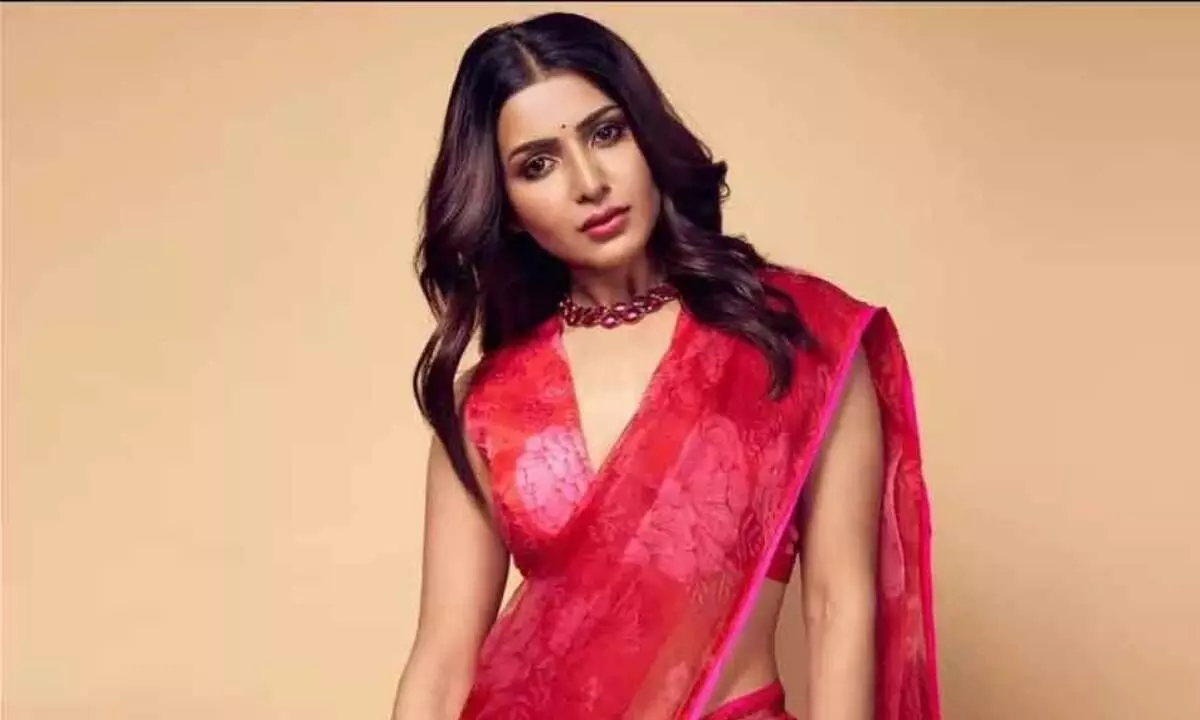 Samantha, is all set to embark on a year-long break after bidding farewell to her caravan life. Just a few days ago, she wrapped up her work on the Telugu film "Kushi," which happens to be the most prominent southern release she has on her plate at the moment. But before she takes her much-needed break, Samantha has exciting news to share with her fans.
In a recent announcement, Samantha revealed that she has completed shooting for the highly acclaimed web series "Citadel," where she plays the lead role in the Indian version of the project. Posing alongside directors Raj and DK, she expressed her enthusiasm for the series to premiere on Amazon Prime. Samantha assured her fans that even during her break, she will eagerly await the release of Citadel, as she believes it will provide great entertainment. She also took the opportunity to thank Raj and DK, her good friends, for giving her the "role of a lifetime" and playfully hinted that she looks forward to working with them again in the future.

According to current reports, Samantha will be traveling to the USA to receive advanced treatment for myositis, an auto-immune health condition that affects the muscles. During her break, both the Citadel series and her film "Kushi" will hit the screens, giving fans a chance to enjoy her work. Once she returns, Samantha will dive into other pending projects, including her highly anticipated Hollywood debut.

As Samantha prepares to take this much-deserved break, her fans eagerly await her return to the screen, knowing that she will come back refreshed and ready to captivate audiences once again. Stay tuned for more updates on Samantha's journey as she takes time off to focus on her health and prepare for the exciting projects that lie ahead.