Begin typing your search...
Pooja Hegde, Rashmika Mandanna, and Kriti Shetty Perch, awaits for their SoaringComeback!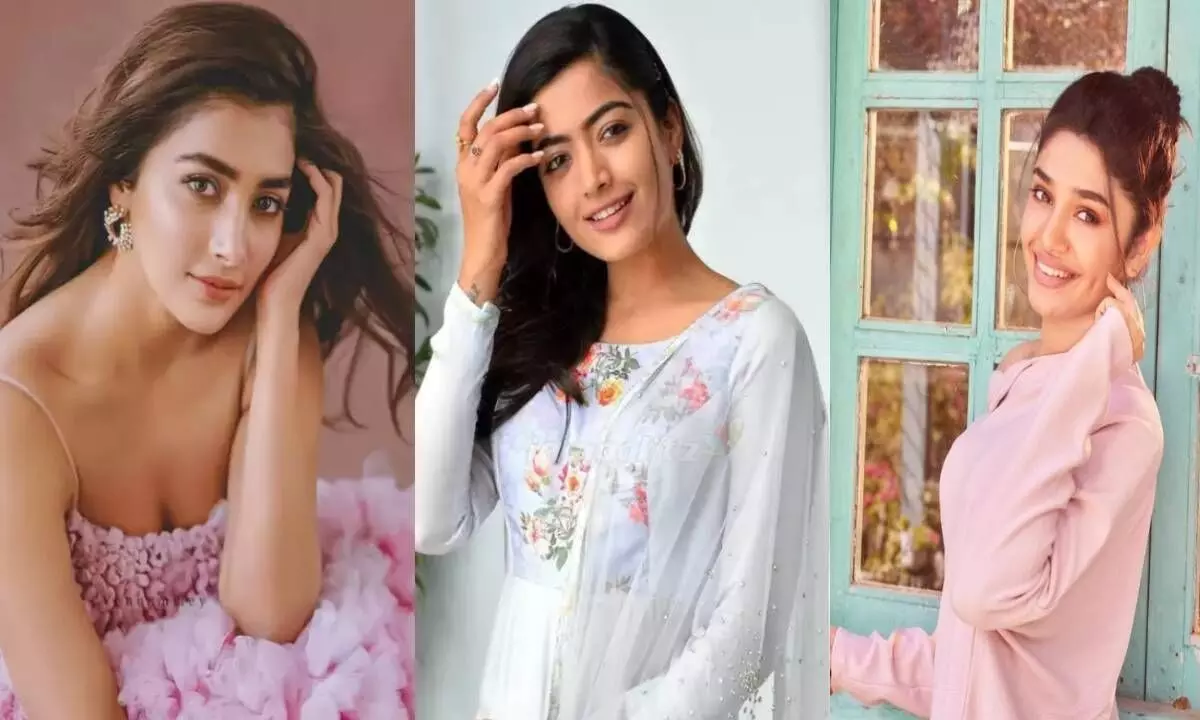 In the glamorous world of Tollywood, some heroines achieve success right from their debut films, while others experience setbacks before finding their footing. Pooja Hegde, Rashmika Mandanna, and Kriti Shetty, three rising starlets, fall into the latter category. These talented actresses shot to stardom with their respective debut Telugu films, namely DJ Duvvada Jagannadham, Chalo, and Uppena. However, they now find themselves in need of a second breakthrough to reclaim their lost glory.
Pooja Hegde, with her enchanting beauty and acting prowess, initially made a mark in Tollywood. Unfortunately, a string of high-profile flops such as Radhe Shyam, Beast, Acharya, Cirkus, and Kisi Ka Bhai Kisi Ki Jaan dealt a blow to her career. To make matters worse, she was replaced in films like Mahesh Babu's Guntur Kaaram and Pawan Kalyan's Ustaad Bhagat Singh. Pooja's only hope lies in landing a big hero film that can revive her standing in the industry.

Similarly, Kriti Shetty, once hailed as the golden girl after her initial hit films, has experienced a series of disappointments. Movies like The Warrior, Macherla Niyojakavargam, Aa Ammayi Gurinchi Meeku Cheppali, and Custody failed to live up to expectations, dashing her hopes. Moreover, the emergence of another talented newcomer, Sreeleela, has created further hurdles for Kriti. Currently, she finds herself without any significant projects on hand, desperately seeking a breakthrough opportunity.

Rashmika Mandanna, after achieving immense popularity with the blockbuster Pushpa, decided to explore opportunities in Bollywood. However, this move resulted in her losing ground in Tollywood due to the absence of any major Telugu films. Nevertheless, Rashmika's fortunes might turn around with the release of Pushpa 2 and her upcoming project with Nithin. The success of these ventures could once again establish her as a show-stealer in the Telugu film industry.

It is not uncommon for heroines to encounter a brief lull in their careers before experiencing a second breakthrough. Pooja Hegde, Rashmika Mandanna, and Kriti Shetty are now eagerly awaiting their chance to bounce back and reclaim their stardom. Only time will tell if these talented actresses can secure the much-needed big break that will propel them to new heights in Tollywood once again.