Begin typing your search...
How "Pathaan" have become the World's Most Popular Film?
Analyzing "Pathaan," the World's Most Popular Film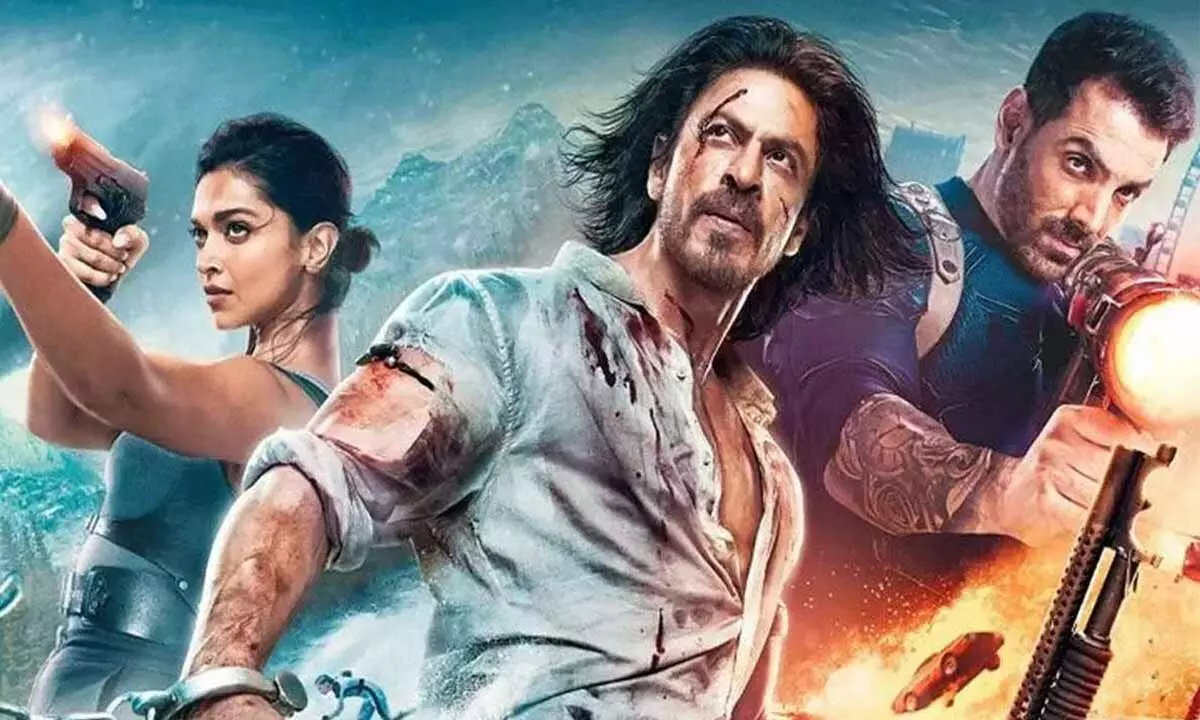 Shah Rukh Khan, one of the world's most prominent movie stars, is facing a crucial moment in his career. Despite a five-year hiatus from making movies and recent film failures, Khan's latest Bollywood blockbuster, "Pathaan," released on January 25, 2023, has become a pivotal test of his enduring star power. This film's significance transcends Khan's career, as it highlights his unique position in the face of growing Hindu nationalism in Bollywood. Despite challenges posed by the Indian government's nationalist agenda, "Pathaan" has risen to become the biggest film globally. To delve into the film's political undertones and its potential impact on Bollywood's future, Swati Sharma interviewed Rahul Desai, a film critic at the Indian entertainment news site Film Companion.

Before the pandemic, the Hindi film industry was already grappling with challenges, including a nepotism scandal and the perception that South Indian cinema had an edge over Hindi films. The pandemic further exacerbated the industry's woes.
India's political landscape has evolved since 2014, with the government promoting Hindu fundamentalism and influencing Bollywood's content. This government-cinema relationship historically respected freedom of expression, but the current administration has used Bollywood as a tool to advance its ideas, curbing creative freedom. Consequently, filmmakers and stars have been more cautious in expressing their opinions and preserving their careers.
Shah Rukh Khan, commonly known as SRK, is an iconic figure in Indian cinema. He has been a symbol of India's secularism and enjoys global recognition. Despite facing career challenges in recent years, SRK remained true to his identity and resisted the government's Hindu nationalist narrative.
The release of "Pathaan" marked SRK's comeback, and it became a massive success. The film is an action-packed blockbuster with a subtle subversive touch. SRK's character, Pathaan, has roots in Afghanistan, emphasizing that patriotism transcends religion. While the movie is not a masterpiece, its context and SRK's return to the limelight have contributed to its triumph.
The title "Pathaan" signifies that patriotism should not be monopolized by a particular community. The film doesn't target Hinduism but presents a different image of Islam. It promotes a message of unity and love for one's country, aligning with SRK's secular image.
"Pathaan" faced early criticism for featuring a Pakistani general vowing to destroy India and SRK's character insisting on speaking only in Hindi. However, a deeper analysis reveals that the movie challenges stereotypes and showcases the complexities of patriotism, dissent, and individualism.
"Pathaan's" success is a testament to the enduring appeal of SRK and the audience's desire for a return to an older, more liberal form of patriotism. It suggests a glimmer of hope for the Indian film industry to break free from recent trends driven by Hindu nationalism and return to a more diverse and inclusive approach.
The film's box office performance has become a measure of the national conscience, emphasizing the influence of cinema and the potential for change, even as the industry remains cautiously optimistic about the future