Begin typing your search...
Ent, media biz to reach $74 bn by 2027
Indian Internet advertising market growing at 12.3% CAGR as total revenue expected to climb from Rs3,63,132 cr in 2022 to Rs6,51,987 cr by 2027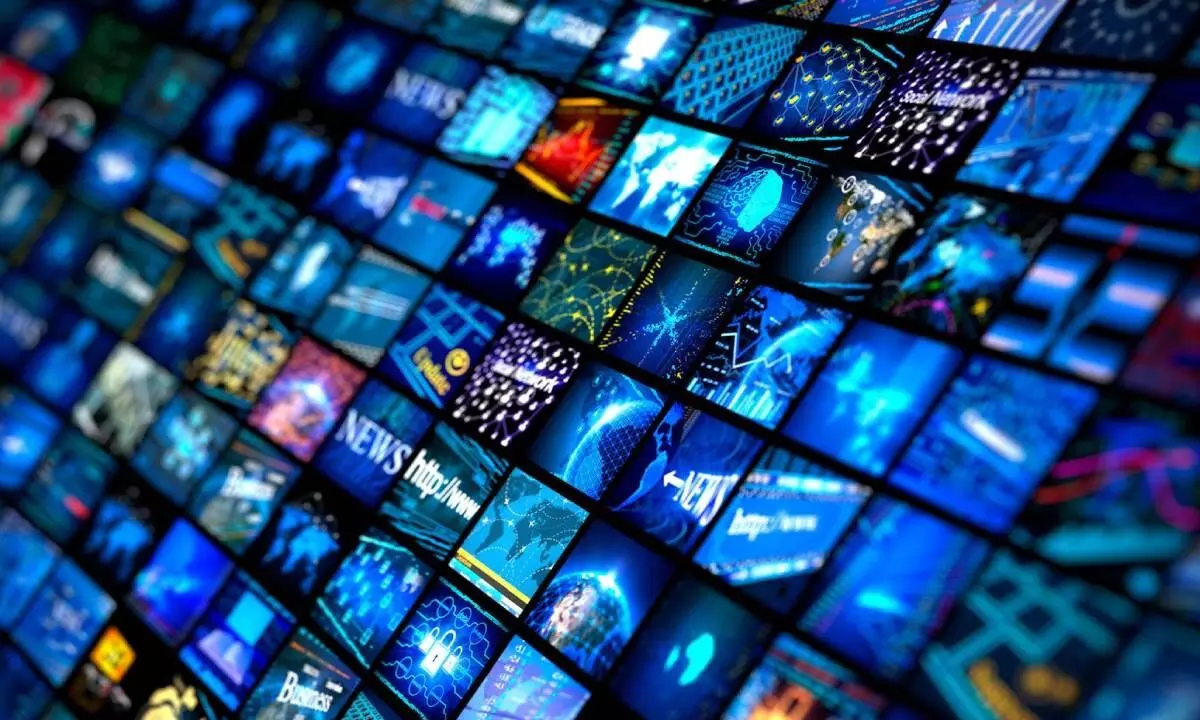 New Delhi The country's entertainment and media industry is expected to see a growth of 9.7 per cent annually in revenues to reach $73.6 billion by 2027, according to a PwC report.
Evolving consumer preferences, increased internet access and emerging technologies are fast reshaping the Entertainment and Media (E&M) industry, PwC said on Tuesday in a report titled 'Global Entertainment & Media Outlook 2023-2027', the 24th annual analysis and forecast of E&M spending by consumers and advertisers across 53 territories in 13 sectors. For the industry, it said 2022 marked an important inflection point. The total global E&M revenue of $2.32 trillion witnessed a sharp decline from a 10.6 per cent growth rate in 2021 to 5.4 per cent in 2022. This sluggish E&M growth comes on the back of a decline in consumer spending. For some key sectors, the surge in uptake and revenues experienced during Covid-19 ran out of steam, for example, podcasts, which were among the industry's major success stories in the pandemic, fell by an estimated 80 per cent in 2022.
The global slowdown was further pronounced in advertising, as the internet advertising segment - by far the single largest contributor to overall advertising revenues - saw sluggish growth in 2022, the report said. In India, though, the picture is more promising. E&M revenue in the country witnessed a 15.9 per cent growth to $46,207 million in 2022 as compared to 2021. "In fact, the Indian market is poised to grow at a compound annual growth rate (CAGR) of 9.7 per cent in the forecast period to reach $73,560 million in 2027," PwC said. Powered by over-the-top (OTT) platforms, the gaming sector, traditional TV, internet and out-of-home (OOH) advertising and the use of the metaverse, India's E&M industry is expected to grow exponentially. With multidisciplinary cultural spaces being set up in different metros, a rise in in-person events will also provide considerable room for growth as advertisers are keen to access India's diverse demography and large live audiences.