Begin typing your search...
12th Fail: Vidhu Vinod Chopra's Directorial Hits ZEE Studios on October 27: Watch Teaser
Prepare for an authentic cinematic journey as Vidhu Vinod Chopra's 12th Fail, featuring Vikrant Massey, unveils its teaser.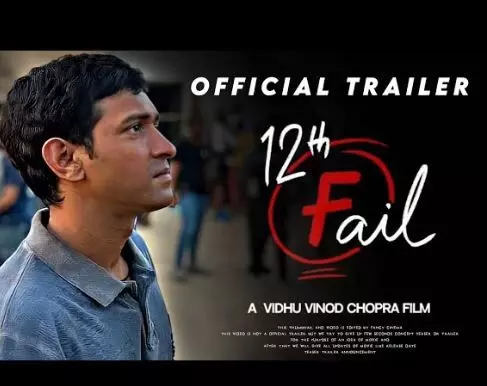 Prepare for an authentic cinematic journey as Vidhu Vinod Chopra's 12th Fail, featuring Vikrant Massey, unveils its teaser. The film, grounded in a true story, offers an intimate portrayal of the challenges faced by UPSC students.
Zee Studios, the production house, recently shared the teaser on Instagram with the captivating caption, "'Zabaan chalana shuru kahan ki ab tak - Chambal ka hoon, samjha?'" This teaser introduces 12th Fail, an adaptation of Anurag Pathak's compelling bestseller. It provides an unfiltered look into the lives of UPSC students, capturing their resilience and determination. The film's realism is enhanced by being filmed on actual locations with genuine students, a testament to the authenticity it strives to achieve. The teaser also imparts a sense of unity with the Indian population, reflecting the truth of countless lives.
Helmed by Vidhu Vinod Chopra, the film stars Vikrant Massey in a lead role, set to grace screens on October 27 in Hindi, Tamil, Telugu, and Malayalam. It showcases the remarkable journeys of IPS officer Manoj Kumar Sharma and IRS officer Shraddha Joshi, drawing inspiration from their real-life achievements. These narratives intertwine with the stories of innumerable students challenging the formidable UPSC exam, bringing a genuine touch to their experiences.
One intriguing aspect of the film is its unique filming location—Delhi's Mukherjee Nagar, a renowned hub for Hindi medium UPSC preparations. This distinction has drawn significant attention to 12th Fail, setting it apart from the rest.
Director Vidhu Vinod Chopra's perspective on the project is profound. He regards the film as a tribute to the dedicated officers who uphold the Constitution's values and the aspiring students who wish to follow in their footsteps. Chopra envisions the film as a source of inspiration, hoping it will encourage individuals to pursue honesty and excellence. The film's message resonates deeply, not only with those directly affected by the UPSC journey but also with a broader audience seeking stories of perseverance and triumph.
As the teaser of 12th Fail captivates audiences, it piques curiosity and anticipation for the impactful story that is set to unfold on the big screen. With its commitment to authenticity and dedication to portraying the essence of UPSC students' lives, the film promises to be an engaging and thought-provoking cinematic experience.