Begin typing your search...
Investors may shun Byju's post ED raids
Though ED has not come out on wrong doings on the part of Byju's post the searches, its action has raised worry lines among investors with regard to possible charges that may crop up in future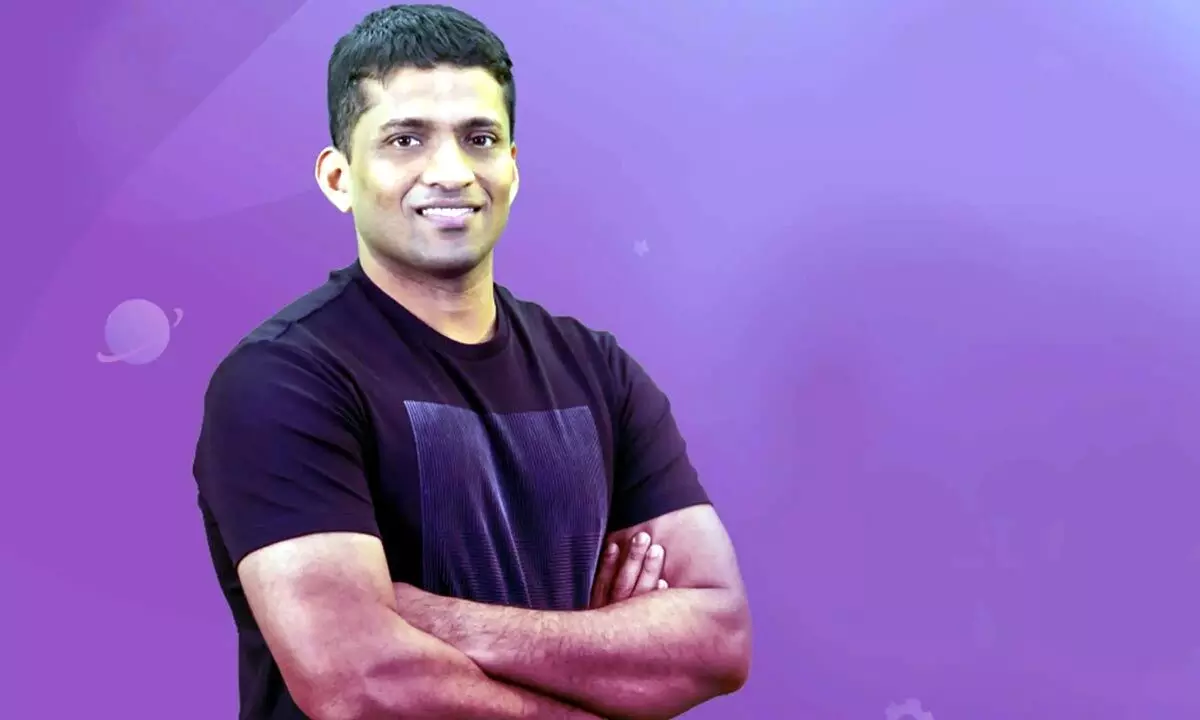 - Byju's is considered to be most valued startup in India
- Edtech major is looking to raise $750 mn
- So far, it raised $5.8 bn from a clutch of investors
- Byju's laid off 4,000 staffers in last 6 months
Bengaluru: Edtech major and India's most valued startup Byju's fund raising activity is likely to hit a roadblock as investors are wary about the outcome of recent Enforcement Directorate searches at the premises of the company.
Sources in the know said that though ED has not come out on wrongdoings on the part of Byju's post the searches, it has raised worry lines among investors with regard to possible charges that may crop up in the future.
They also said that given the state of affairs in the edtech industry, such searches are a setback on the plans of companies to go overseas.
Last Saturday, ED conducted "searches and seizure action" at three places of Byju's including its head office and founder ­'s residence in Bengaluru. The investigating agency was looking for FEMA (Foreign Exchange Management Act) and claimed that it found documents supporting contravention of violation.
"In the current environment, when big ticket funding has dried up, it doesn't help Byju's to be under the radar of ED. It may affect their ability to raise funds," said a fund manager in a domestic PE firm.
According to the ED, Byju's has received foreign direct investment worth Rs28,000 crore during 2011-2023 period. The company has remitted about Rs 9,754 crore to various foreign jurisdictions during this period.
Byju's has done several acquisitions overseas and it draws significant amount of revenue from its foreign subsidiaries.
In a statement, the ED has also said that Byju's has not prepared its financial statements since the financial year 2020-21 and has not got the accounts audited. Therefore, the investigating agency is cross-checking the veracity of the financial numbers with banks.
Reports suggest that Byju's is looking at raising around $750 million in order to fund its future growth. The company is already renegotiating terms with its creditors after missing some milestones fixed under the agreement.
"Byju's has been in news of late for many wrong reasons. From conducting mass layoffs to complain of mis-selling by customers, the edtech firm is facing the flak. Given that it has not filed audited financial reports, it creates concerns over corporate governance issues," said a person with a proxy advisory firm.
Byju's has laid off close to 4,000 staffers in the last six months with the latest being done in February this year. The company has also optimized operations in several of its subsidiaries in recent months.
Not only Byju's, but also most edtech firms have laid off staffers as the pandemic era growth surge continues to wane. Companies like Byju's, which have aggressively invested to accelerate growth, are forced to scale down staffers and operations apart from conducting cost cutting measures.