Will LIC properties undergo valuation?
Govt has not yet said anything on the extent of stake dilution in LIC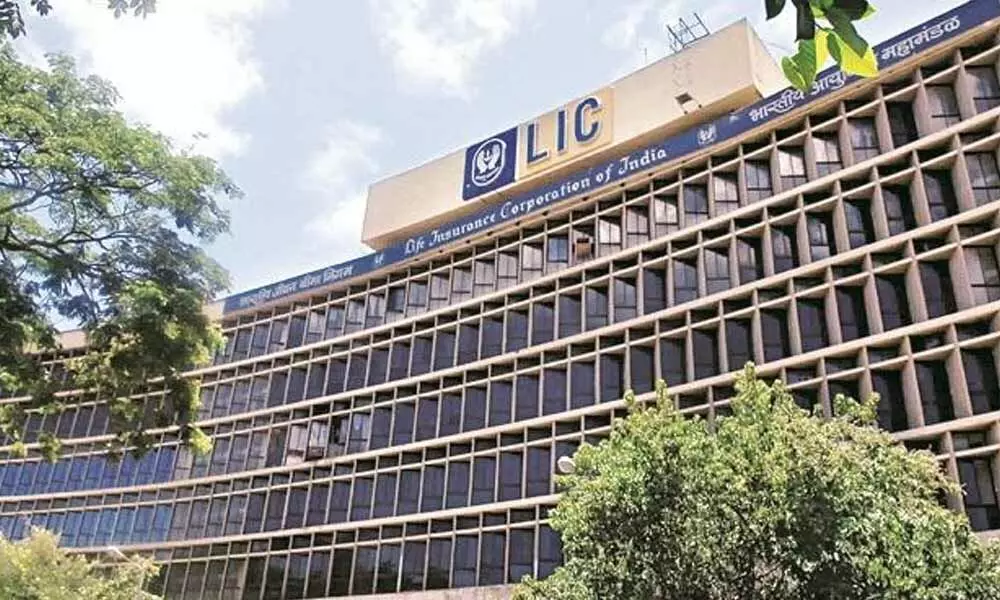 Mumbai: Even as the government has floated request for proposal (RFP) for the valuation of country's life insurance behemoth, Life Insurance Corporation of India (LICI), there is no clarity yet if the real estate properties owned by the Corporation will also be the part of the valuation.
The LICI, which has already come in the listing mode will be the country's largest IPO, even if the stake dilution takes place to the tune of 10 per cent only. Though there was no clarity from the government's part as yet that what will be the extent of stake dilution of the government.
Ministry of Finance has invited bids from actuarial firms in relation to minority stake sale of the government's equity shareholding in LICI.
Even if the insurance behemoth goes for a merely 10 per cent stake dilution by the government through the IPO, its size is likely to be somewhere around Rs 1,00,000 crore, believe the experts.
A senior official of LIC, requesting anonymity said that the real estate properties owned by LIC may not be the part of the valuation exercise by the actuarial firm which was being appointed.
However, an actuarial expert said that for getting embedded value, which has to be done by the actuarial firm as part of valuation, does comprise the net asset value which also contains the valuation of the properties owned by LIC. Still, he is quick to add that those properties which have been taken by LIC on lease to run its offices will not be a part of the valuation.
The government has already appointed Deloitte and SBI Caps as pre-IPO transaction advisors. In the bid notice, the Department of Investment and Public Asset Management (DIPAM) said LIC needs to develop as Indian Embedded Value reporting framework for necessary disclosures for the proposed IPO.Embedded valuation is a common valuation measure used to estimate the consolidated value of shareholders' interest in an insurance company.
Critical Date Sheet

Events

Date

Bid document download/sale start date

Nov 16

Online clarification start date

Nov 16

Online clarification end date

Nov 24

Pre bid meeting

Nov 26

Bid submission start date

Nov 16

Bid submission date

Dec 08

Bid opening date

Dec 09