Begin typing your search...
US Fed's Hawkish stance takes sheen off gold
US jobless claims data beat analyst expectations and strengthened confidence on world's largest economy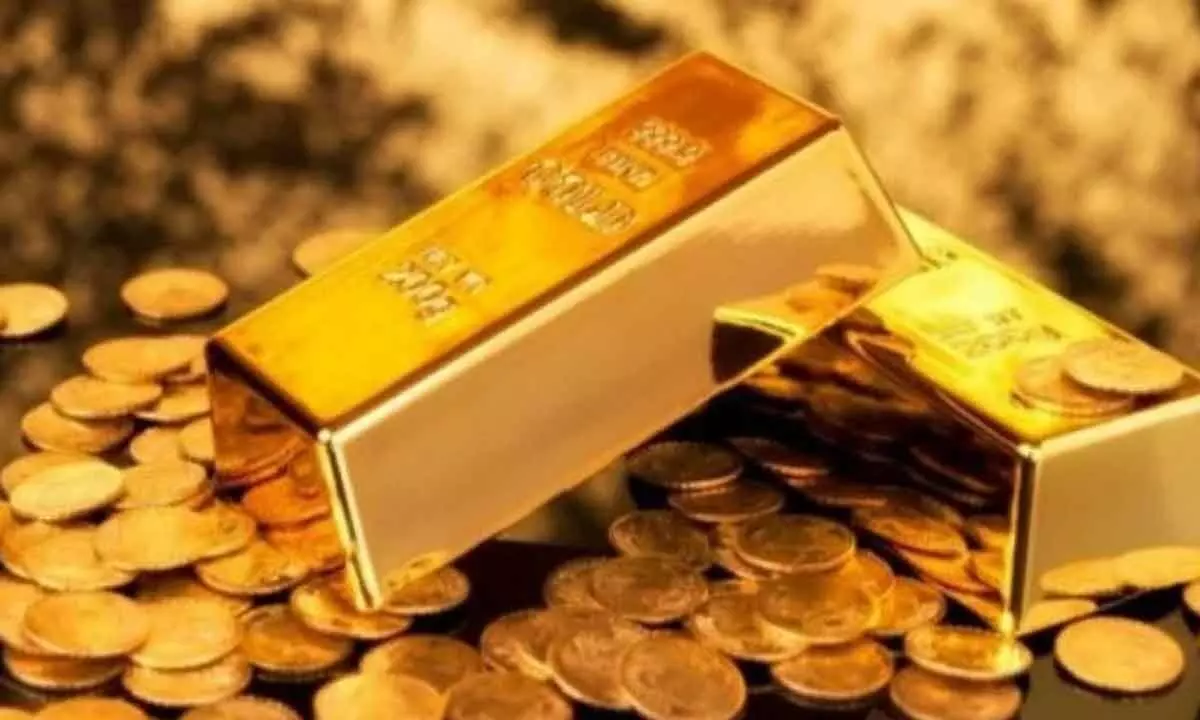 New Delhi: The prices of gold is expected to trade in the broad ranges already set with $1,880 and $1,830 acting as strong support levels in the near term, according to a report by Emkay Wealth Management.
Gold is currently trading at $1,960, and has been fluctuating in the range of $1,880-$1,960 during the last one month. During the previous two months, gold ETFs witnessed outflows, however, during the recent weeks some inflows started trickling in that have helped the yellow metal.
The movement in gold is inextricably intertwined with two fundamental factors, the trajectory of US interest rates, and the direction of the US Dollar. The currency outlook has been positive owing to the north-bound interest rate outlook.
Gold gained ground based on the uncertainties around the US economic performance and the possibility of the economy degrowing substantially, but these uncertainties turned out to be false alarms as the US jobless claims data beat analyst expectations.
However, the major concern among traders is the economic sluggishness and the magnitude at which is happening in some of the developed countries is not likely to push gold demand higher, the report said.
The last address of the US Federal Reserve Chairman states in no unclear terms the need to hike rates to control inflation, and he acknowledges the probability of below-trend growth in the short term due to interest rate actions.
Multiple factors have accorded gold a place in investor portfolios in the last three to five years. These include geopolitical developments, interest rates, economic growth prospects, the need to diversify portfolios, the rising price level, etc.
At this juncture, inflation continues to be the singular factor that is supporting gold prices apart from the generally weak global economic outlook, the report said. More than this, the very hawkish stance of the US Federal Reserve is a matter of concern, as the central banl has already reaffirmed its commitment to keeping its inflation target of 2 per cent intact, and it will not rest until the goal is reached.
The end result is that rather than inflation and uncertainties which could have given Gold an edge but the Fed's fight against inflation has assumed greater importance after the Jackson Hole meet which will see gold trading in a narrow range in the near term, the report said.