Begin typing your search...
UK nod for £500-mn grant for Tata Steel
Indian steel giant to invest GBP 1.25bn in setting up facility for greener steel production in South Wales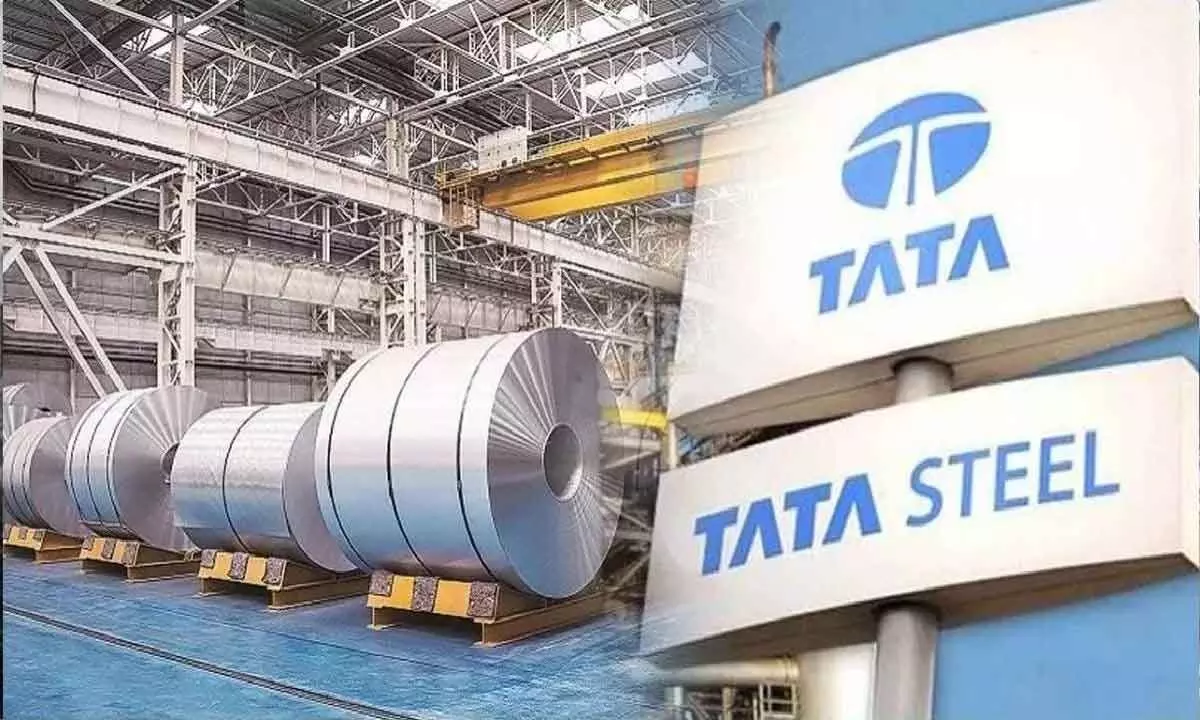 London: The UK on Friday announced that it has agreed a joint investment package with Tata Steel for the country's largest steelworks in Wales, including a grant worth up to GBP500 million ($620 million, Rs 5,153 crore) - dubbed one of the largest British government support packages in history and a defining moment for the steel industry.
As part of the agreement, the Indian steel giant is expected to invest GBP1.25 billion, including the government grant, in a new Electric Arc Furnace and related facilities for greener steel production at Port Talbot in South Wales, currently the UK's largest single carbon emitter. The Department for Business and Trade (DBT) said the proposal, which is subject to information and consultation processes led by Tata Steel, has the potential to safeguard over 5,000 jobs across Britain.
"The UK government is backing our steel sector, and this proposal will secure a sustainable future for Welsh steel and is expected to save thousands of jobs in the long term," said UK Business and Trade Secretary Kemi Badenoch.
"This is an historic package of support from the UK government and will not only protect skilled jobs in Wales but also grow the UK economy, boost growth and help ensure a successful UK steel industry," she said.
Reacting to the development, Prime Minister Rishi Sunak said the investment will modernise and secure a more sustainable future for the UK steel industry. "It will also protect thousands of skilled jobs in the long-term and help grow the economy," he tweeted.
Tata Steel UK employs over 8,000 people, including at Port Talbot, which was under serious threat without substantial investment. The company also supports around 12,500 further jobs in the upstream supply chain.
"The agreement with the UK government is a defining moment for the future of the steel Industry and indeed the industrial value chain in the UK," said Tata Group Chairman N Chandrasekaran, who had been working with the Prime Minister Sunak led government in developing a "transition pathway" for sustainable steelmaking in the UK.
"The proposed investment will preserve significant employment and presents a great opportunity for the development of a green technology-based industrial ecosystem in South Wales. We look forward to working with our stakeholders on these proposals in a responsible manner," he said. The new electric furnace is to replace the existing coal-powered blast furnaces, which are nearing the end of their effective life, and reduce the UK's entire carbon emissions by around 1.5 per cent as a result. An Electric Arc Furnace uses an electric current to melt scrap steel or iron and produce steel, whereas blast furnaces use coke, a carbon-intensive fuel made from coal to produce steel.