'Smart' Vizag turning into a role model
First phase of the Smart City project with Rs 1,000 crore is close to completion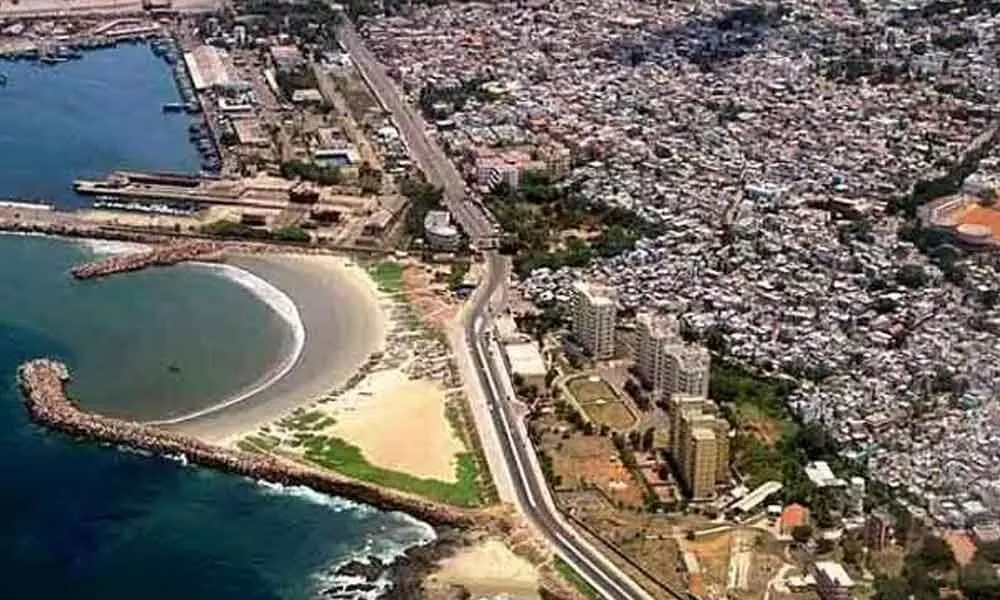 Visakhapatnam: The first phase of smart city project, which is at an advanced stage of completion, has turned into a role model for other cities and towns planning to improve their infrastructure, civic amenities and finding out smart solutions to their respective problems.
Visakhapatnam, the largest city of Andhra Pradesh which has a population of 2.26 million and has an estimated GDP of Rs 2.79 crore, has overtaken Surat (10th place) to rank 9th position in the country. The population is projected to go up to 6.72 million by 2041, according to the Master Plan finalised by Visakhapatnam Metropolitan Region Development Authority (VMRDA).
Visakhapatnam, proposed to be developed as the executive capital by the State Government is among 100 cities and towns chosen by the Centre in the first phase to be made into a smart city in 2016. Officials are confident after completion of the current phase, further funding will be granted to take up the second phase of the project.
The project, grounded with an outlay of Rs1,000 crore, half of it released by the Centre, has already seen visible results with few projects like a world-class eco-friendly indoor gym at posh MVP Colony on verge of completion. A multi-level car parking at the busy Jagadamba junction, which cost Rs 9.70 crore, complete facelift to VMRDA Park located on the beachfront in an area of 55 acres and renovation of old municipal office and town hall in consultation with heritage conservationists are the gifts to the city under the smart city project.
Greater Visakhapatnam Municipal Corporation is implementing the project by forming Greater Visakhapatnam Smart City Corporation Ltd (GVSCCL)-a special purpose vehicle. Smart City Corporation Chairman G Venkateswara Rao (GV) told Bizz Buzz that the smart city project is a continuous process to make living standards better with the active participation of the denizens.
Another multi-level car parking to solve the parking problem in the city to some extent is under construction at Siripuram junction. A waste-to-energy plant to generate biofuel is being set up at Kapuluppada.
The Smart City Framework Plan envisages development of Visakhapatnam from a 20th century port city into an integrated 21st century city-region. It wants to showcase its spectacular coastline as the unique selling point (USP) as a set of distinct recreational, ecological and livelihood destinations.