Begin typing your search...
Shah urges Oppn to allow truth to come out on Manipur issue
Logjam persists in Parliament; AAP MP Sanjay Singh suspended from Rajya Sabha for the rest of the Monsoon session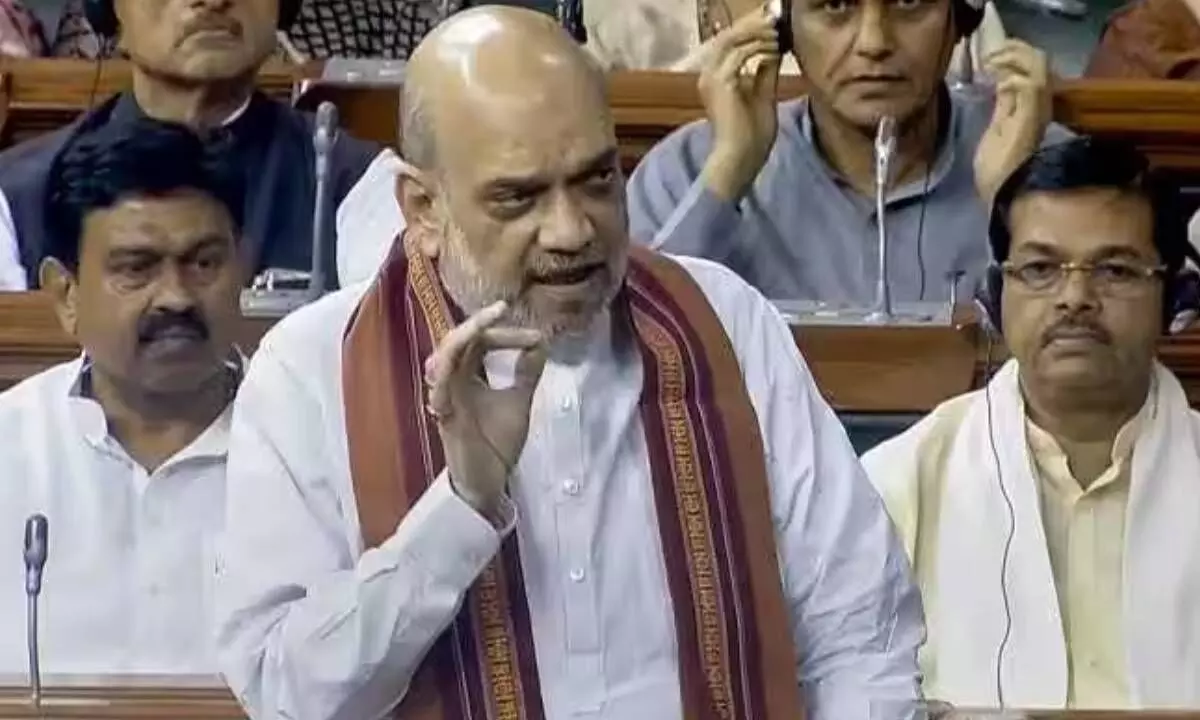 New Delhi Home Minister Amit Shah asked the opposition on Monday to allow a debate on the Manipur issue to begin in Parliament but the deadlock persisted in Lok Sabha and Rajya Sabha as both sides refused to budge from their stand, with Congress and its allies insisting on a statement from Prime Minister Narendra Modi first.
Relentless protests from opposition members marred proceedings in both the Houses and Aam Aadmi Party MP Sanjay Singh, one of the more vocal voices in Rajya Sabha, was suspended for the rest of the Monsoon session for repeatedly "violating" the directives of the Chair. The suspension came after Leader of the House Piyush Goyal moved a motion in this regard and it was adopted by the House by voice vote. Before that, Rajya Sabha chairman Jagdeep Dhankhar named Singh for his "unruly behaviour" and cautioned him.
Opposition parties condemned the action against Singh and accused the government of trying to throttle their voice. With protests ruling the day inside both Houses despite attempts by Dhankhar and Defence Minister Rajnath Singh to end the impasse, charge and countercharges flew thick and fast outside Parliament as the two sides targeted each other. Since the session began on July 20, little work has been done in Parliament. Opposition members have seized on the viral video of two women stripped and paraded by a mob from another community in the violence-hit state to corner the government.
While the government has expressed its willingness to a debate on the situation in the BJP-ruled state, the opposition has made a statement from Modi a precondition for any discussion on the issue, accusing him of insulting Parliament by speaking to the media on the matter and not in either of the Houses. As slogan-shouting by opposition members, many of whom were in the Well, continued in Lok Sabha, Shah spoke briefly, questioning their intent despite his willingness to debate. The government has said that the Home Minister will reply to any such debate on the Manipur issue.
"I am willing for discussion in Lok Sabha on the situation in Manipur but do not know why the opposition does not want it," Shah said. He said opposition leaders should allow a debate, saying it was important for the truth to come out before the country on the Manipur issue. As opposition members continued their protest, demanding that the prime minister give a statement first, Speaker Om Birla adjourned the proceedings for the day. The MPs of the BJP as well as Opposition staged protests near the Mahatma Gandhi statue to highlights their demands.