Sensex may sustain above 44K intraday
Sensex snapped two-day winning streak before touching 45K on profit booking.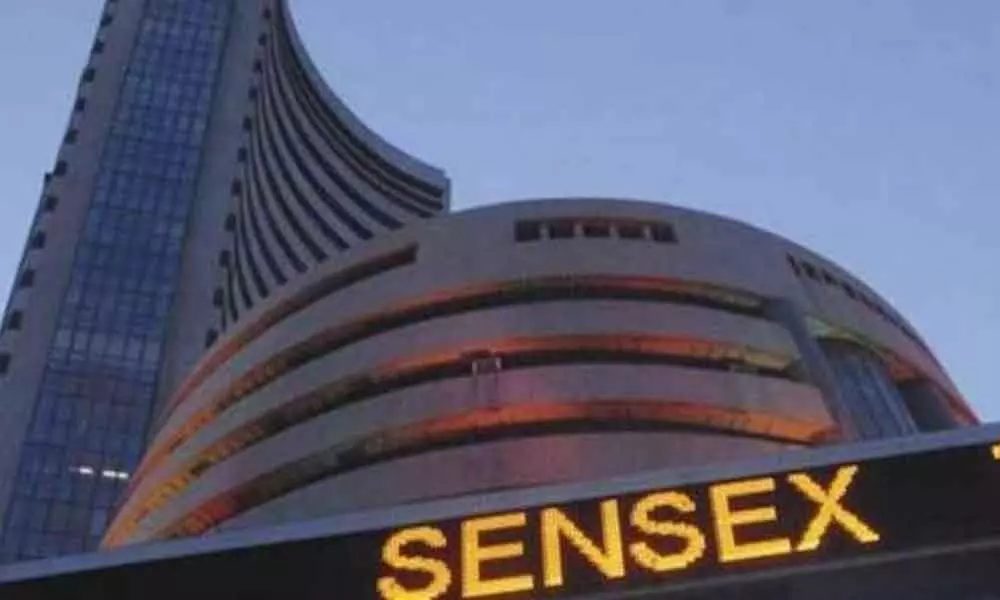 Mumbai: Sensex snapped two-day winning streak before touching 45K on profit booking.
It opened on a positive note after making intraday high of 44,825 started downward journey almost losing 1,000 points from intraday top and closed at 43,828 mark. The correction was mainly due to Asian cues and also profit booking before expiry day.
Sensex lost mainly on selling in banking & financial sector also auto, pharma and metal edged lower. However, Sensex may open flat to positive on Thursday depending on Wednesday's Global market closing. Sensex will face first resistance near 44K mark and next 44270-44320 levels & next 44470-44520 levels and next 44700-740 levels, if Sensex fails to sustain above 44K mark intraday. Then it will probably witness some correction with immediate support near 43,750 levels & next level to watch for support should be in range 43570-43620, below which may extend some further correction near 43300-43350 levels. Incase Sensex sustains below 43,300 levels may see further downtrend near 43K psychological level.
The market failed to show resilience to stay above the key support Sensex level of 44250. While it is subject to further price action evolution, CapitalVia Research has suggested the technical factors are aligned to support a lackluster market movement going forward. We expect any corrective wave down should find support around 43,100-43,200.
As of now, the traders are advised to refrain from building a fresh buying position until we witness a correction till 43100 level. The reason is that volatility was observed in expansion in today's trading session which indicates profit booking and distribution of stocks at a higher market level.