Sensex likely to see further uptrend
Benchmark index may cross 46,700 mark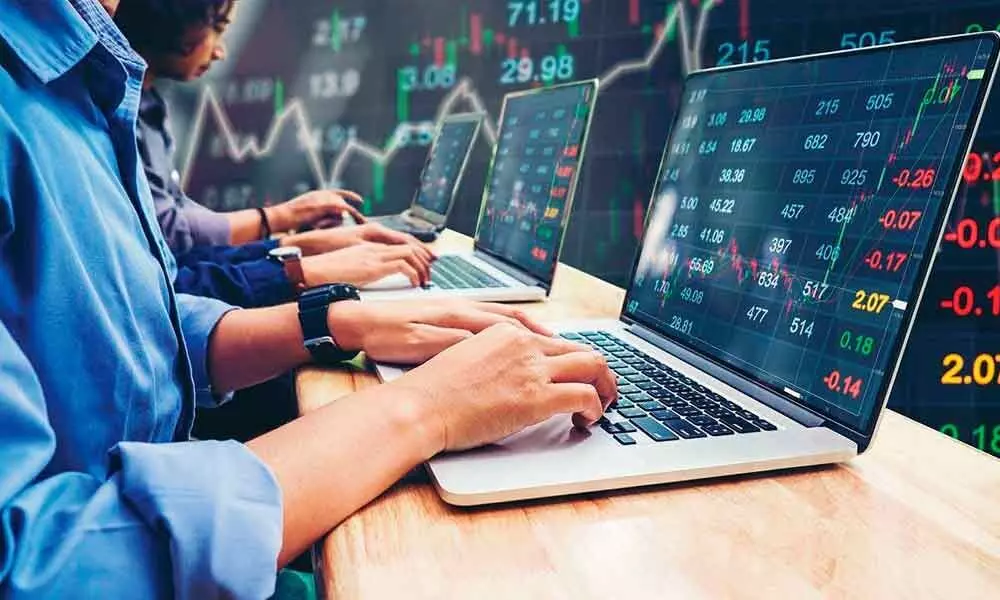 Mumbai: Indian benchmark equity indices ended at record highs level on Wednesday, led by gains in metals, pharma, auto and realty stocks amid positive global cues. However, broader indices also performed along with the benchmarks. Markets gave thumps-up to statement by FM on disinvestment process will now gain lot of momentum. FM also said that she would focus on sustainable revival of economy in Budget.
Demand for chemicals, petrochemicals to grow 9 per cent per annum, assured Fertiliser Minister. Lot of other factors like P-notes investments touching 27-month high of Rs 83,114 crore in November fuelled the rally.
Auto stocks rally as Parliamentary panel recommended for stimulus package and 10 per cent cut in GST on automobiles to bring back the demand. New development on Scrap Policy also added to the sentiment. Sugar stocks could be in limelight on Thursday as Union Cabinet announced subsidy for sugar exports.
Markets broke out of two days consolidation and made fresh highs. Sensex opened higher and closed at 46666 mark, "Sensex will witness further uptrend for target of 46,740-750 levels and next 46,830-870 levels and next 46,910-50 levels, If Sensex sustains above 46,950 levels, then there could see further up trend for target 47,150-200 levels," says Nilesh Karani, VP, Magnum.
On the flipside, Sensex would see immediate support near 46,460 levels, sustaining below can witness selling with support near 46200-220 levels and next near 46070-46100-mark, breaking 46K psychological mark could see further downtrend.