Begin typing your search...
Rising staff cost may hit IT cos' profits
Despite encouraging outsourcing biz, other factors such as hiring, wage cost, subcontractors mounting pressure on margins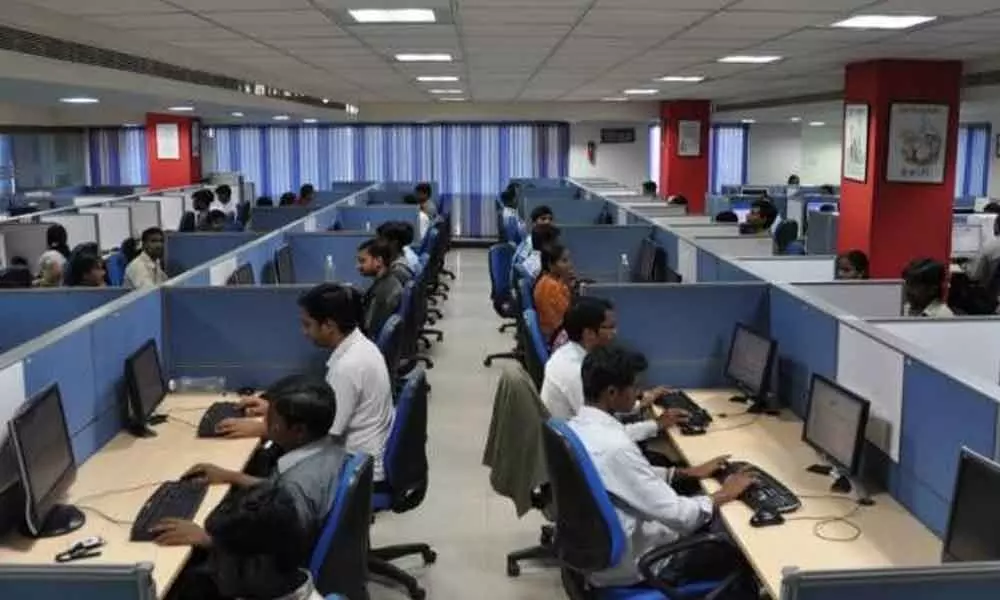 Bengaluru: Aggressive addition of employees, rising wage cost and higher dependence on subcontractors are likely to put pressure on operating margins of Indian IT firms in coming quarters. This is despite the increased offshoring that IT services firms are witnessing in the last one year.
Experts are of the opinion that as more freshers come on board and mobility restriction eases with time, attrition will come down. This, in turn, will support the margin profile of IT workers.
"Given the elevated attrition level and measures taken up by IT firms in terms of wage hike and others, margins will continue to face pressure in coming quarters," said Pareekh Jain, an IT outsourcing advisor & founder of Pareekh Consulting.
The management commentary of Tata Consultancy Services (TCS) on margin aspect provides glimpse to this phenomenon. The Tata Group company, which announced its results on Friday, witnessed 10 basis points sequential rise in its operating margin at 25.6 per cent for the second quarter of current financial year.
In the post results conference call, TCS' Chief Financial Officer (CFO) alluded to the possibility of short-term volatility in operating margin.

"So, the mention is about short-term volatility. And whenever there is short- term volatility, there would be tightness and pressure on margins. And the kind of supply side challenges which we've seen, we were able to sustain our margins in Q2, but we'll have to watch it out for the next couple of quarters till the challenges continue," said Samir Seksaria, CFO at TCS told analysts.
Usually, the second half of the financial year provides more leverage to Indian IT firms for expanding margin in the absence of wage hike cycle. However, things are likely to be different this year as there is a talent war in the market and spending is more due to backfilling of staffers after they leaving.
To overcome this situation, Indian IT firms are aggressively hiring fresh college graduates to create a healthy talent pipeline for future and absorb the supply constraints.
For instance, TCS had already added 43,000 freshers in the first six months of the fiscal, its highest in the period so far, and would hire another 35,000 freshers in the rest of this year. For the second quarter ended September, the Mumbai-headquartered firm had added a total of 19,690 employees, taking its total workforce strength to 528,748.
"We had the foresight to continue hiring in large numbers throughout the second half of the last year and the first half of this year. This helps us create a solid pipeline of talent containing attrition. This has helped us overcome the supply side challenges seen across the industry and continuing to meet all our delivery commitments," the company has said last week.