Begin typing your search...
Re fall set to benefit mid-tier IT cos more
Most mid-tier and small-cap IT cos have less exposure to Europe in terms of geo-graphical contribution; Rupee fall may supplement margin profile of these companies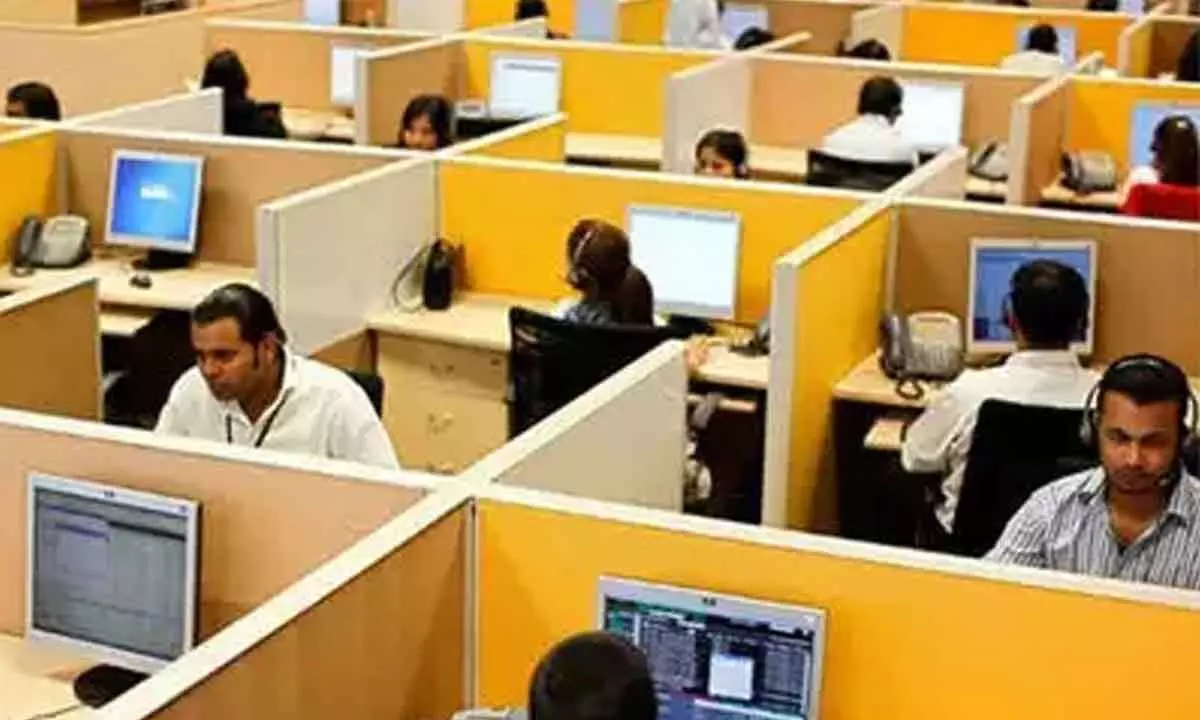 Bengaluru: Indian IT companies with less contribution of revenue from Europe and United Kingdom (UK) are likely to be impacted less adversely from cross currency movement. According to experts, depreciation of rupee against US dollar will support the margin profile of those companies, which draw higher revenue from the US. Most mid-tier and small-cap IT companies have less exposure to Europe in terms of geographical contribution, they said adding that rupee fall may supplement margin profile of these companies.
"Mid-caps have slightly better margin outlook for FY23, given their lower European exposure which is good news, both from revenue headwind and margin benefit perspective as they capture higher benefits from rupee's depreciation against US Dollar," Brokerage firm Nomura said in a research note.
Among mid-tier companies, L&T Infotech drew 16 per cent of its revenues from European region on LTM (last twelve months) basis. For Mindtree, continental Europe contributed 7.9 per cent of revenue in Q1 of FY23, while UK and Ireland contributed 6.8 per cent to its revenues during this period.
For Coforge, EMEA (Europe, Middle East and Africa) contributed 36.9 per cent to the mid-tier IT firm's revenues in the first quarter of FY23. The company didn't provide specific numbers for Europe as a region.
Similarly, Persistent Systems drew 8.5 per cent of revenue from Europe in April-June period of ongoing financial year. For Tata Elxsi, revenue from Europe stood at 32.9 per cent during the first quarter of ongoing financial year.
In the year to date, rupee has fallen around seven per cent against the US dollar. Such fall helped most IT companies in the first quarter to lend support to the operating margin. However, dollar strengthening against all major currencies including Euro, Yen, and Pound sterling erased most of the gains due to cross currency movement.
This phenomenon has affected the large-cap IT companies the most as Europe on an average contributed around 30 per cent to their overall top line. Owing to this cross-currency movement, most mid-tier companies have outperformed their bigger peers in the first quarter.
"Mid-tier IT firms are likely to get better margin support due to their less exposure to Europe. As they draw bulk of their revenues from the US, rupee fall will work in their favour," said Pareekh Jain, an IT expert and Founder of Pareekh Consulting. Apart from currency movement, the ongoing Russia-Ukraine war is creating uncertain business environment in the European region owing to concerns over oil and natural gas supply.
Bank of England, central bank of the UK, last week raised interest rates for containing inflation and warns of a likely recession in the UK towards the end of the year.