Begin typing your search...
Re fall a breather for IT cos in Q3
Weakening home currency to mitigate impact of wage hike, rising SG&A costs; Usually, 1% fall in Rupee adds 30bps to the margins of IT services cos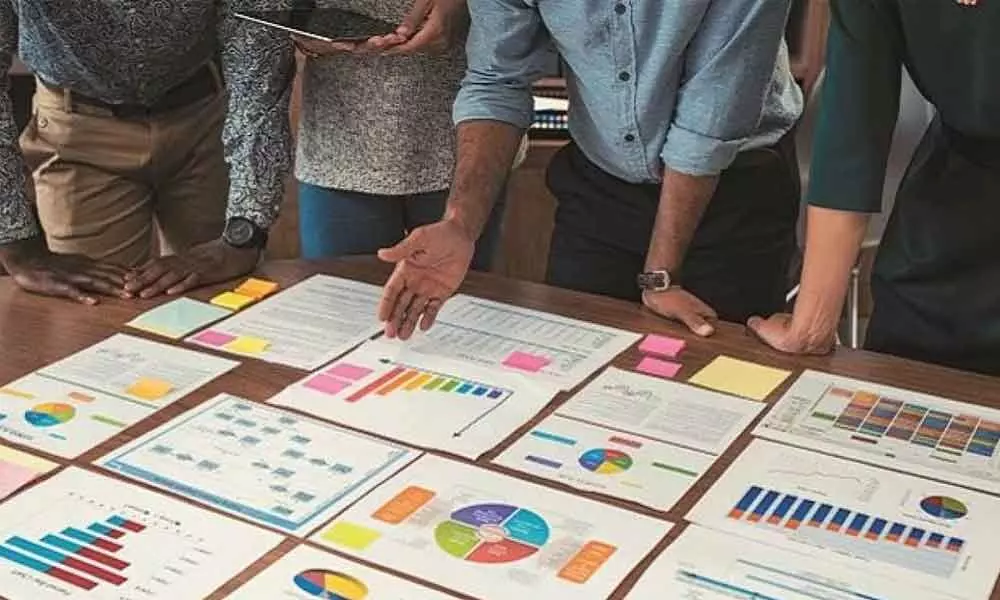 Bengaluru: Indian IT services companies are likely to receive some level of support to their operating margins in the third quarter of this fiscal year as rupee touches record low level against dollar. According to analysts, the respite in the form of depreciating rupee has come at a time when companies are facing margin pressure owing to wage hikes, and partial return of travel and utility costs.
"Falling rupee has come as a godsend for Indian IT firms. Because this is likely to take some of the pressures off on operating margins. Overall, there is expectation that margins will face headwinds in Q3 due to wage hikes, and rising SG&A costs. But rupee fall will mitigate this to an extent," said Pareekh Jain, an IT outsourcing advisor and founder of Pareekh Consulting.
Outflow of capital from emerging markets amid concerns over the spread of the Omicron variant is contributing to rupee's fall in recent time. Rupee has touched 20-month low figure of 76.32 against dollar on Wednesday before recovering a bit. Usually, one per cent fall in the rupee adds 30 basis points to the margins of IT services companies.
Indian IT firms have successfully defended their margins over the past five to six quarters, driven
mainly by cost optimisation moves such as suspension of commercial air travel, work from home and many more. However, partial resumption of work-related commercial travel with plans of companies to bring back employees to offices from the ongoing third quarter is likely to increase the expenses.
Against this backdrop, 1-3 per cent margin pressure was earlier expected for this quarter.
Moreover, less working days during the quarter usually holds back growth rate in revenues.

"Despite partial wage hikes and supply side cost pressures, companies reported
impressive margin defence. Further shift of effort mix towards offshore and step up in utilisation
helped, a trend which is unlikely to sustain as travel or office resumes," ICICI Securities had written in a note with regard to the results of Infosys, Wipro and Mindtree.
Meanwhile, sources in the know said that travel in the senior executive level has started in the third quarter. "People in the senior management have started travelling though it is yet to start for mid-level managers. As far as resuming offices are concerned, people are slowly coming back," said Jain. Indian IT firms are all set to start announcing their third quarter results from next month. Infosys has announced that it will come up with its third quarter results on January 12, 2022.