Begin typing your search...
Mega deals give a miss to IT cos
Top-4 Indian IT firms in Q2 added 18 new clients in large category, above $50-mn deal value, as against 8 in Q1 of FY22; In mega deal category, above $100 mn, they added 8 new clients as compared to 5 in preceding qtr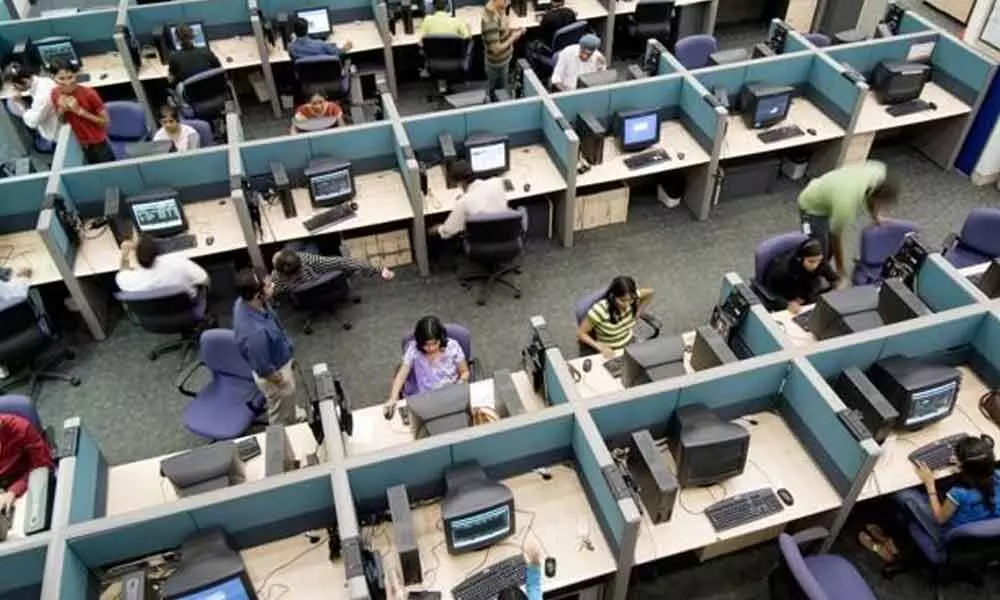 Bengaluru: Indian IT services providers continue to see good momentum in their deal pipeline as indicated from the second quarter (Q2) results though mega deals are missing for the second consecutive quarter.
Experts are of the opinion that winning of mega deals like last fiscal year may play a critical role in sustaining the revenue growth rate momentum in the next fiscal year. In the quarter ended September, Infosys won 22 deals worth $2.15 billion in the July-September period, compared with $2.6 billion in the previous quarter. Total contract value (TCV) of Tata Consultancy Services (TCS) was at $7.6 billion during the second quarter, down from $8.1 billion in the June quarter. Wipro signed 9 large deals this quarter with TCV of around $580 million as compared to $715 million in Q1. Similarly, HCL Technologies' TCV for the September quarter stood at $2.3 billion with 14 large deal wins.
"Indian IT services providers are being benefitted from the IT spend of enterprises on digital space. In the second quarter, the top four companies have added higher number of clients (in $100 million and $50 million categories) along with winning large deals. But mega deals are missing this quarter, which were the primary drivers of high revenue growth in recent quarters," said Pareekh Jain, an IT outsourcing advisor and founder of Pareekh Consulting. The management of the top-4 IT services providers have also indicated the same. "Mega deals aren't predictable though they're there in the market," Infosys CEO, Salil Parekh had said during the press conference. Infosys classifies deals worth over $50 million as 'large and those above $100 million as 'mega'.
TCS, Infosys, Wipro and HCL Technologies have won large contracts from businesses investing in areas such as cloud-computing, digital payments, crypto platforms and cybersecurity in FY21. However, those mega deals were missing in the first six months of this fiscal year.

"With the absence of mega deals, moderation in deal wins is cautionary for elevated growth expectations being built in over the medium term," Ambit Capital analysts said in a research note. However, experts also pointed out that Indian IT firms are better-placed for posting double-digit revenue growth for this fiscal year though sustaining it beyond FY22 might face challenges.
"The big firms are getting dividends from the deal wins of last year as revenue ramp up happens.
Also, given the strong TCV, big firms will post double-digit growth rate. However, they will require the support of mega deals to sustain it in FY23 given the higher base of this fiscal year," said Jain of Pareekh Consulting.
While mega deals are missing, the top4 IT firms added 18 new clients in the $50 million category against 8 in Q1 of FY22. In the $100 million category, eight new clients were added in September quarter as compared to five in the preceding quarter. "As more number of large clients are added,client mining will be the key to get more revenues in coming quarters," experts said.