Begin typing your search...
Light at the end of tunnel
You may blame it on Covid-19, but it is true, when it comes to the contraction of Indian economy.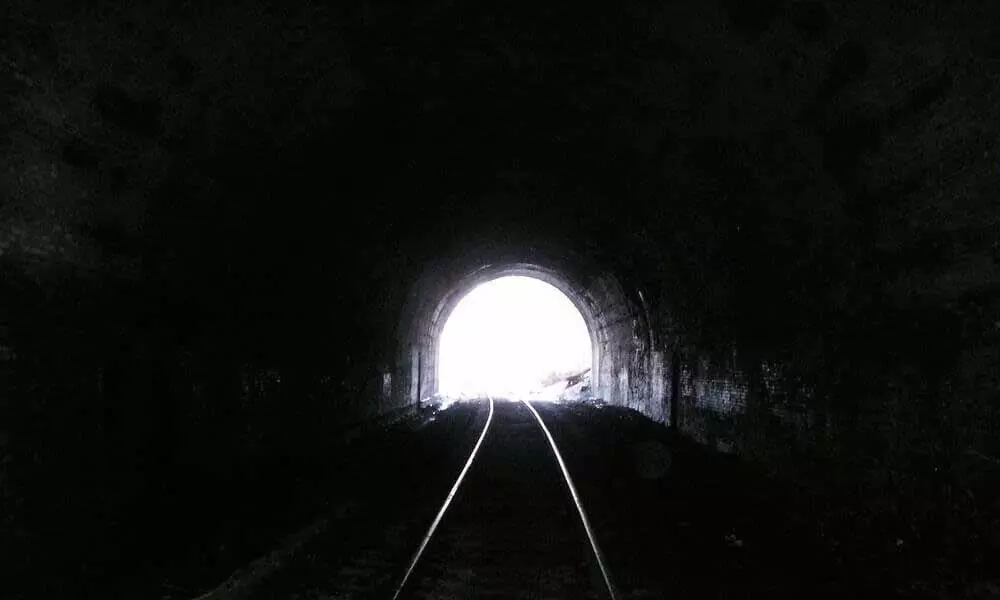 You may blame it on Covid-19, but it is true, when it comes to the contraction of Indian economy. So, there was no wonder when Moody talked of contraction of the country's GDP growth much lower than that of the earlier projections.
The only silver line in the cloud of GDP contraction-related news, which is doing the rounds these days is that the future of the country's economy is bright as it has already entered in the revival mode.
Moody's Investors Service has said that India's GDP will contract 10.6 per cent in FY21, less than the 11.5 it had projected in September.
Fact remains the fact that Moody is not alone in doing so. S&P and ICRA have also joined the bandwagon in predicting so.
S&P Global Ratings sometime back had slashed its FY21 growth forecast for India to (-) 9 per cent, from (-) 5 per cent estimated earlier, saying that rising Covid-19 cases would keep private spending and investment lower for longer.
The domestic credit rating agency ICRA said in a recent report that India's GDP contraction may have narrowed to minus 9.5 per cent in the second quarter of 2020-21, vis-a vis, the contraction of 24 per cent in the preceding quarter.
The domestic rating agency said in its report that year-on-year contraction in Indian GDP at constant 2011-12 prices is estimated to have narrowed from 23.9 per cent in the first quarter of 2020-21, following gradual economic recovery.
The entire global economy has started limping in as it's falling prey to the pandemic.
As per a report prepared by UBS AG, and UBS AG London Branch says that 2020 is set to be among the worst years for the global economy in more than 70 years. The report estimates the US economy to shrink by roughly 4 per cent.
On the other hand, there are reports, which say that India's economy is set for a revival. Trajectory for recovery of consumption as well as investment in India.
Barclays says India's economy seeing faster return to normal with Covid-19 curve flattening. It has raised FY 22 growth forecast for India to 8.5 per cent from 7 per cent.
The long and short of the matter is that no matter the country's economy is in doldrums at present, still the good sign is that Indian economy is set to shine in near future.