Begin typing your search...
Latest rift may not impact Indo-Canada trade
Both the countries trade in complementary products and don't compete on similar products: Experts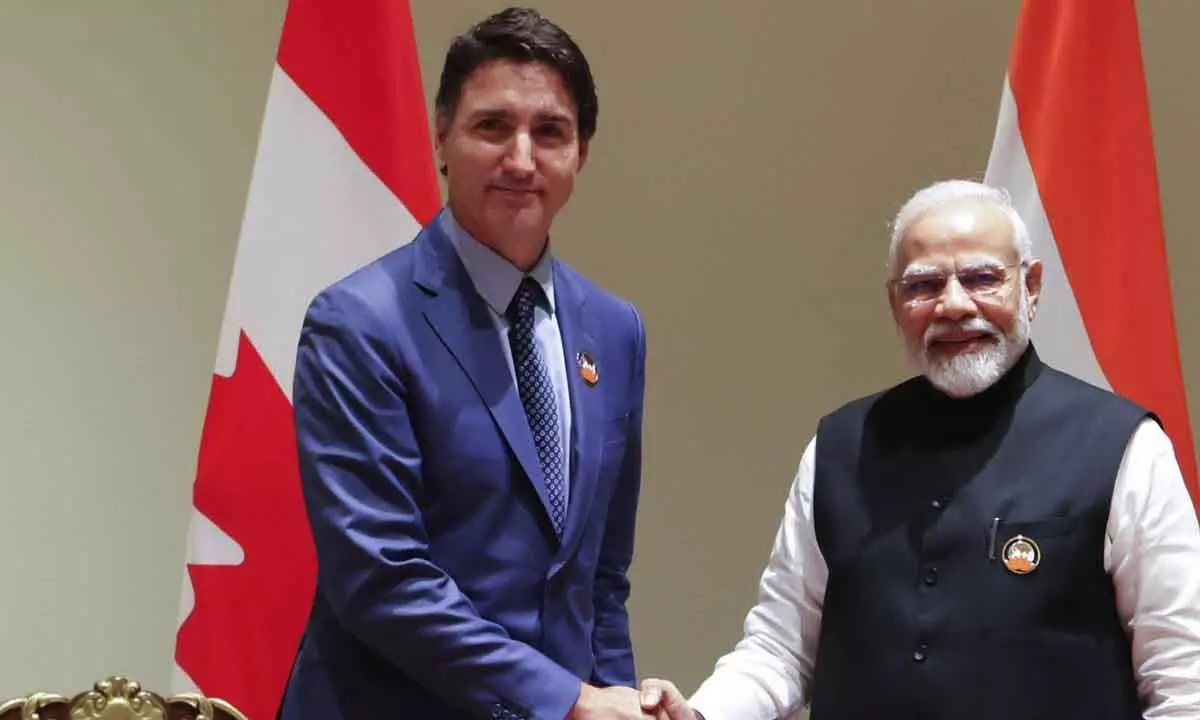 New Delhi: The tense diplomatic relations between India and Canada are unlikely to impact trade and investments between the two countries as economic ties are driven by commercial considerations, according to experts.

Both India and Canada trade in complementary products and do not compete on similar products. "Hence, the trade relationship will continue to grow and not be affected by day-to-day events," Global Trade Research Initiative (GTRI) Co-Founder Ajay Srivastava said.
Certain political developments have led to a pause in negotiations for a free trade agreement between the two countries. On September 10, Prime Minister Narendra Modi conveyed to his Canadian counterpart Justin Trudeau India's strong concerns about the continuing anti-India activities of extremist elements in Canada that were promoting secessionism, inciting violence against its diplomats and threatening the Indian community there. India on Tuesday announced the expulsion of a Canadian diplomat hours after Canada asked an Indian official to leave that country, citing a potential Indian link to the killing of a Khalistani separatist leader in June. Srivastava said these recent events are unlikely to affect the deep-rooted people-to-people connections, trade, and economic ties between the two nations.