Begin typing your search...
India's semicon target a giant scale of ambition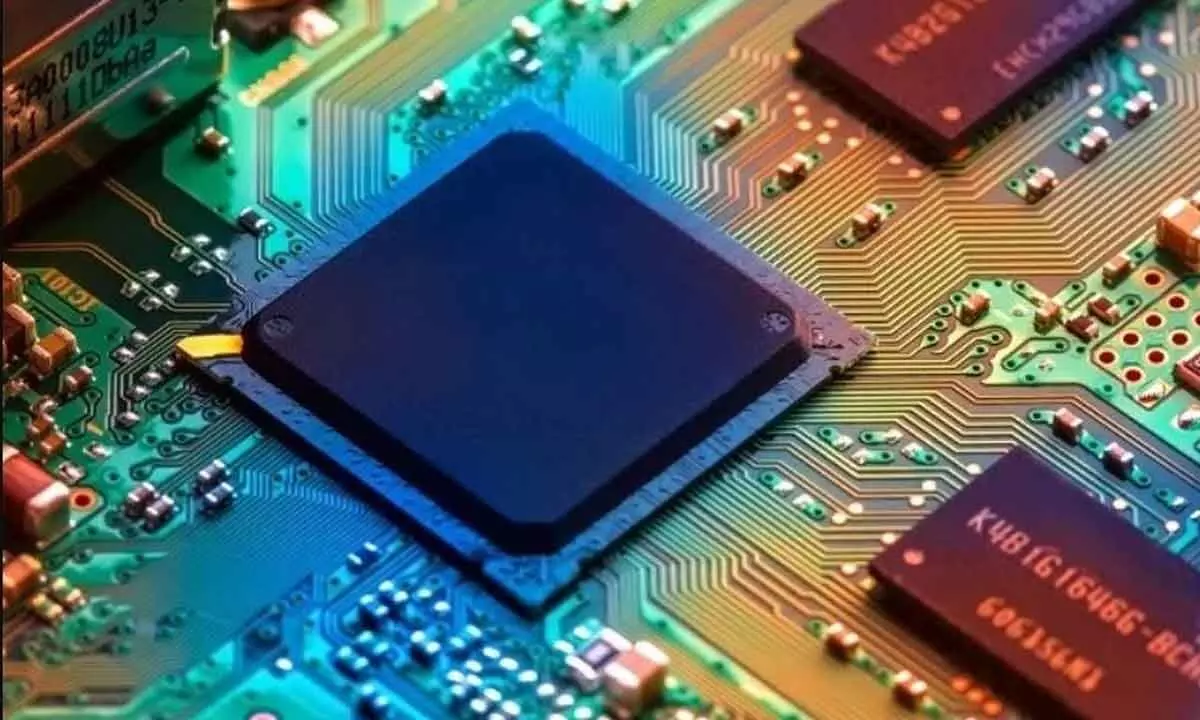 Prime Minister Narendra Modi aims to propel India into the top tier of advanced semiconductor technology manufacturing - a "giant scale of ambition" to seize on the world's desire to reduce reliance on China, says a New York Times report.
India has no history of fabbing chips and virtually none of the hyper-specialised engineers and equipment needed to launch such an initiative.
"Still, it says it will make them here -- and soon. It took TSMC and other Taiwanese companies decades, driven by government spending and countless billions in capital investment, to get where they are," the NYT report mentioned.
Making microchips also requires a lot of "bespoke ingredients".
According to Union IT Minister Ashwini Vaishnaw, "India's biggest chemical plants are near Dholera and could pump out the specialised gases and liquids needed to run any chip fab. Seaports and railheads can ensure high levels of connectivity."
Dholera in Gujarat has been designated as the future home of India's first "semicon city".
In July, Modi had promised 50 per cent financial assistance to players wishing to set up semiconductor manufacturing facilities in the country.
At the SemiconIndia 2023 in Gandhinagar, he had said that "we are continuously carrying out policy reforms to accelerate the growth of the country's semiconductor sector".
Highlighting the country's vast talent pool and skilled engineers, Modi stressed on the nation's global responsibility and efforts to bolster the semiconductor sector.
He cited the recent initiatives like the approval of the National Quantum Mission and the introduction of semiconductor courses in over 300 colleges, aiming to produce more than 100,000 design engineers within the next five years. According to the report, the government is "offering billions to build an entire semiconductor ecosystem on vast empty plots".
"According to the government, the microprocessor chips that power all things digital will soon be fully made in India. It's an ambition as unlikely as it is bold, and speaks volumes about Modi's belief that he can propel India into the top tier of advanced technology manufacturing," the NYT report noted. Today, nearly all cutting-edge logic chips are made in Taiwan.
However, the Taiwan Semiconductor Manufacturing Company (TSMC), founded in 1987 by chip legend Morris Chang, "has been struggling to help America get its own fabrication plants or 'fabs' going in Arizona, with help from President (Joe) Biden's subsidy-infused CHIPS Act".
"India's technology scene is exulting in the limelight. Its Chandrayaan-3 lunar lander reached the south pole of the moon late August. Modi saw the Group of 20 summit as a platform to show off India's digital-public infrastructure," the report said. According to the report, Modi has been telling nations not aligned with Beijing that India has an important role to play in "building a trusted supply chain".