Begin typing your search...
India well placed to grow faster in coming decade: Economic Survey
Survey pegs growth rate at 6.5% for FY24, as compared to 7% in FY23 and 8.7% in FY22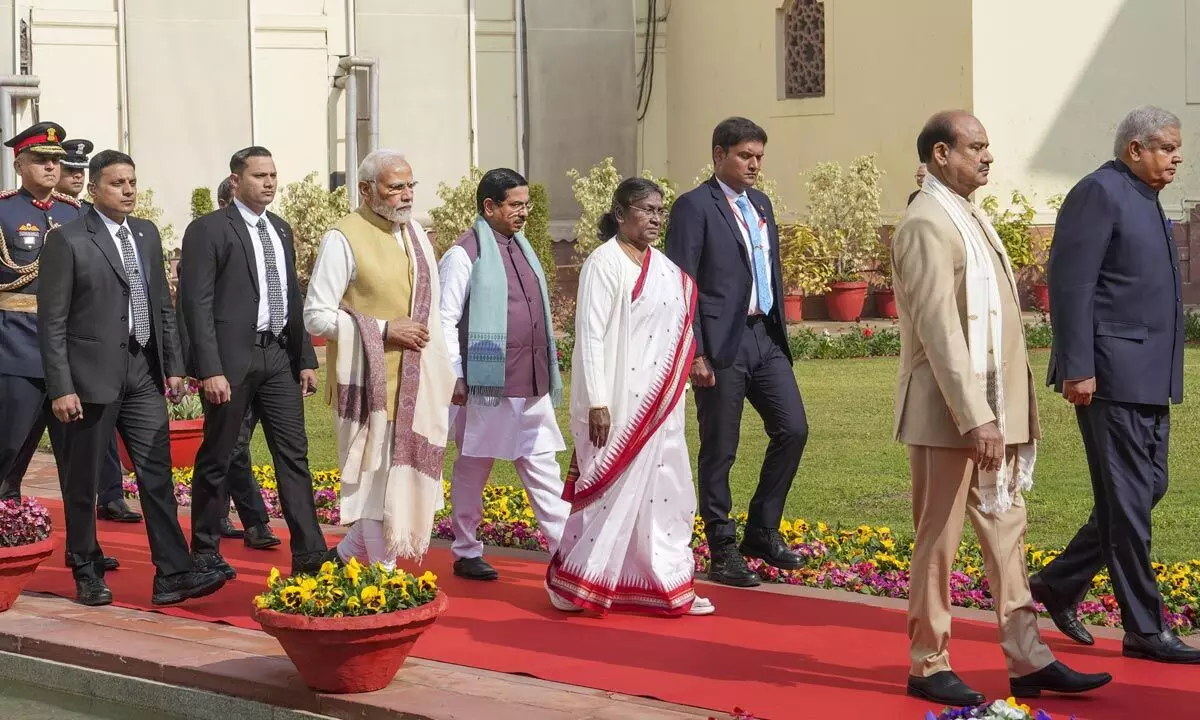 New Delhi: The worst is behind us and prospects for India's economic development are bright even though the growth rate is expected to be lower in the next fiscal—this is the sum and substance of Economic Survey 2022-23.
The Budget Session of Parliament began at 11am on Tuesday with President Droupadi Murmu addressing both Houses of Parliament in a joint session and Finance Minister Nirmala Sitharaman tabling the Economic Survey. The Survey pegs the growth rate at 6.5 per cent for 2023-24, as compared to 7 per cent in 2022-23 and 8.7 per cent in the last fiscal.
Later, Chief Economic Advisor Venkatraman Anantha Nageswaran presented the survey to the media. The GDP is forecast in a range of 6-6.8 per cent for FY24.
Recovering from the pandemic-induced contraction, the Russian-Ukraine conflict and inflation, the economy is staging a broad based recovery across sectors, positioning to ascend to the pre-pandemic growth path in FY23, the survey says. In his presentation, Nageswaran said that the process of recovery is over.
He also painted quite a rosy scenario in the survey. Private consumption in the first half of 2022-23 was highest since FY15 and this has led to a boost to production activity resulting in enhanced capacity utilization across sectors.
Capital expenditure of the Central government and crowding in of the private capex is led by the strengthening of balance sheets of corporations, the survey says, adding that it is one of the growth drivers of the economy in the current year.
Such sectors as banking, non-banking, and corporate have good balance sheets after a long time, Nageswaran said, adding that improved balance-sheets and better digital infrastructure will add 60-100 basis points to the GDP growth rate.
It is not just the big corporations that are gearing up; micro, small and medium enterprises (MSMEs) too are doing well. Credit growth in the MSME sector was over 30.6 per cent on average during January-November 2022, the survey says.­