Begin typing your search...
India becoming a preferred hub for packaging industry: AGI Glaspac
Business sustainability is closely connected to development of communities and environment. Committed to sustainable practices, Hyderabad-based AGI Glaspac has a stringent eco-friendly policy in place. In an exclusive interview, its CEO Rajesh Khosla tells Bizz Buzz about company's investment in the field of environmental protection.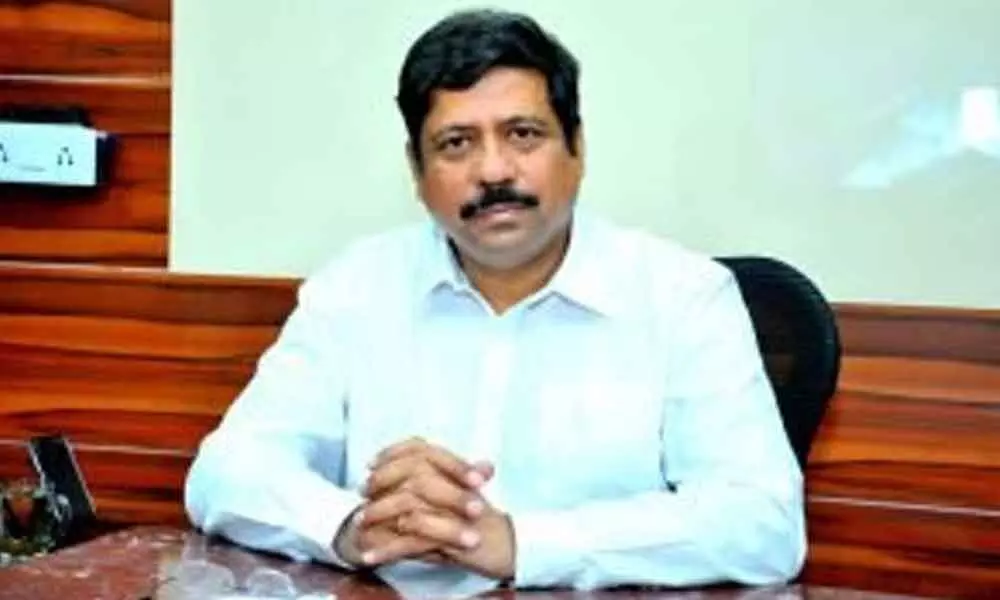 Let us know about AGI Glaspac's journey to becoming one of the leading container glass bottle manufacturers in India?

AGI Glaspac, the packaging products division of HSIL Ltd, was established in 1972. It is engaged in the manufacture of high-quality glass containers to meet the stringent and demanding quality standards of the packaging needs of the food, pharma, soft drinks, spirits and other industries. AGI's customer base comprises a host of MNCs as well as large Indian companies, catering to various business segments. Apart from the Indian market, our products are shipped to North America, Europe, Africa as well as APAC regions. The product range varies from a small 5 ml pharma bottle to a 4,000 ml chemical / food jars.
What kind of recycling infrastructure is required in the country to replace plastic with eco-friendly packaging?
The recycling infrastructure is still underdeveloped in India. The role of the manufacturers, policymakers and reinsurers is vital in adopting glass as a better lifestyle option and help India achieve its global vision to replace plastic with green and eco-friendly packaging. Global pharma companies are pledging and taking very important steps towards key sustainability goals.
Various companies in India are also making it a priority. Going forward, the company's performance in the areas of climate protection and occupational health and safety will be of utmost importance. The current recycling system is not going to resolve the problem of plastic pollution and the companies need to be made accountable. The manufacturer needs to reduce and phase out the production of single-use plastic and provide alternatives to packaging. Co-ordination among the authorities should push for better implementation. And, the consumers must ensure that all plastic waste leaving homes is segregated and is not contaminated with food waste.
What shall be done to continue the ongoing momentum of recyclability?
It is more important than ever for Indian companies to plan for recyclable packaging. At this moment, it is important to capitalise on effective technical solutions. Glass packaging also has other major competitors from other sorts of packaging in India. Companies must start linking sustainability to their economic value in the long term. This will enable companies to introduce bold, eco-friendly practices into their core business model. Today consumers are becoming more cautious hence companies are cognisant of the environmental factors. Hence, in future, we should focus on plastic neutrality, water sustainability and green infrastructure.
Is India ready to meet the ever-increasing demand of glass packaging?
The global glass packaging market is very competitive due to the strong presence of major international players. The competition is intense as many companies in the glass packaging industry are trying to consistently research and innovate to retain a significant market share. As per reports, growth could be witnessed across beverage products and non-dairy beverages.
Sophisticated packaging, media, and techniques have enabled the retention of these beverages; unique taste, colour, and aroma during transportation and storage. Moreover, advancement in packaging equipment and machinery is also expected to fuel the development. The glass industry is expected to maintain its share due to its use in premium products.
Which sectors are attracting the highest traction for glass packaging innovation?
The main application in the global glass packaging industry is alcoholic beverage packaging. In addition, the market is also witnessing an increased use of glass packaging in food stuffs and pharmaceutical packaging. Covid-19 has made the packaging of food and beverages more important than ever, thanks to safety concerns.
The glass packaging enterprise has a visible surge in calls from the food and beverage sector because the pandemic accelerated the demand for food jars and beverage bottles. Massive vaccination has placed extreme pressure on packaging manufacturers and the supply chain. The pharma sector went through a reset to defend the world against such crises in future.
What is the future of the packaging market in the country?
According to the Packaging Industry Association of India estimates, the Indian packaging market was valued at $50.5 billion in 2019, and it is expected to reach $204.81 billion by 2025, registering a CAGR of 26.7 per cent from 2020 to 2025. Packaging is one of the high growth industries in India and is developing at 22-25 per cent a year. The industry has reported steady growth over the past several years and showed high potential for expansion, particularly in the export market. A high degree of potential exists for almost all user segments that are expanding appreciably, such as processed foods, hard and soft drinks, fruit, and marine products.
What is the overall market size of the glass packaging industry in the country? What is the market share of your company at present? What is the target ahead?
The glass packaging industry is primarily boosted by increasing alcoholic beverage consumption in the country. As per Care Ratings, the Indian alcohol market is expected to increase to Rs 1.75 lakh crore by 2021, boosting the country's glass packaging segment. Overall, the Indian Glass packaging market is expected to register a CAGR of 6.94 per cent in 2026. The nationwide lockdown has brought the entire packaging supply chain to an almost grinding halt. However, the glass packagers in the country shifted their focus towards the pharmaceutical industry. Today, the Indian pharmaceutical glass packaging market is anticipated to grow at a CAGR of 7.7 per cent during the forecast period (2020-2026).
We are one of India's leading glass container manufacturers and the largest in the south of the country. AGI is well-positioned in the market and we are catering approximately 20 per cent of the glass container demand in the country. We are targeting 22 per cent of the market once our new speciality glass facility at Bhongir will be operational.
What are the plans ahead to enhance the capacity?
With an in-house design studio, mould manufacturing and ACL (Applied Ceramic Labeling) facilities, AGI has fully integrated operations, which enables it to manufacture quality products and ensures timely deliveries. We have two manufacturing facilities, one in Hyderabad and another coming up in Bhongir, which will be operational by January 2022.
Hyderabad plant has a capacity to melt glass of 600 tonnes per day (TPD) and the company has been heavily investing in R&D, machine-building and business excellence capabilities to maximise productivity and upgrade the plant. Our Hyderabad plant has implemented a management system of safety and quality as per international standards. Additionally, our Bhongir plant has 13.5 MW of installed solar capacity. The total capacity of this plant is 1,000 TPD. Apart from this, it has a capacity to melt specialty glass of 154 TPD. The plant has colouring forehearth technology, which provides glass containers in various colours and offers great marketing advantages from a branding point of view.
What is the turnover of the company? What is the expected revenue in this fiscal year?
Total turnover of our company is Rs 1,300 crore and expected revenue in this fiscal year is Rs 1,600 crore.
Let us know about the company's expansion and acquisition plans?
AGI has done major expansions last year by setting up a green-field facility to make speciality glass at Bhongir with an investment of Rs 220 crore. The unit will be commissioned by early 2022 and it will generate 4,000 jobs. This year we have invested Rs 55 crore from the Rs 220 crore to build a new furnace of 154 TPD AGI Speciality Glass division.
The speciality glass facility will have a manufacturing capacity of 154 TPD and five manufacturing lines spread across 15 acres. The company will focus on exports to the US, Australia, and a few markets in Europe. The plant will cater to high-end pharmaceuticals including vials, perfumery, cosmetics, and other segments. Since plastic is lighter in weight and easy to use, glass is matching its characteristics as plastic using new technology in the glass. Best glass bottles can be formed through narrow neck press and blow (NNPB) and the current trend which is going is tempering, appealing, colours, value additions which will easily take over the shortages to establish a good supply chain.
One of the initiatives is our retail segment Greendrop Glassware, which deals with B2C and with e-commerce in the times to come AGI will suffice the market demand. We will invest in technology upgrades, inspection, packaging systems, warehousing, and logistics. We are looking to increase the volumes by 50 per cent to meet market demand in the next five years.