Begin typing your search...
How India's Gita Gopinath became 'shining star' in world of economics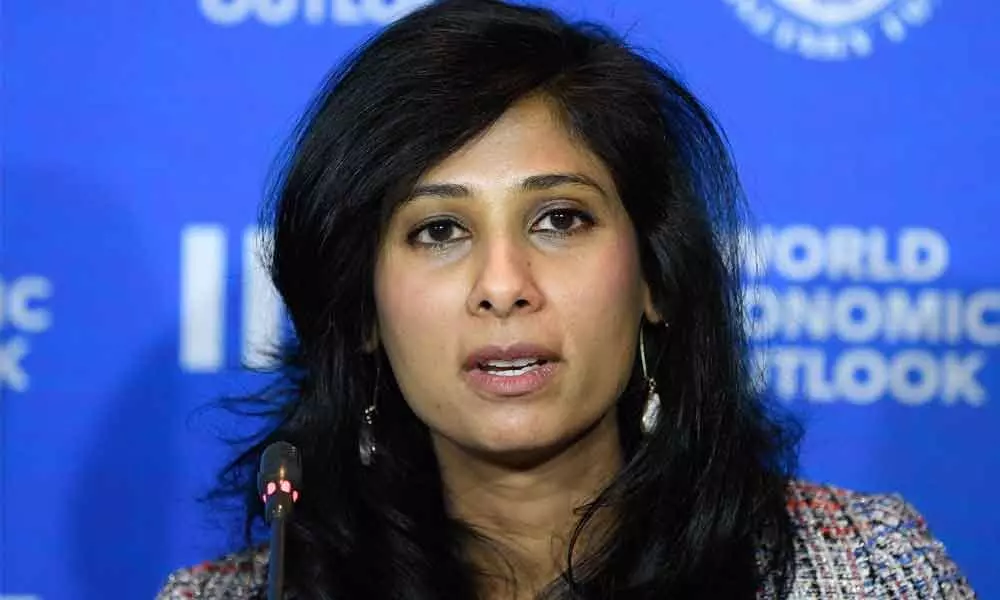 New Delhi: Indian-American Gita Gopinath is set to take on the role of International Monetary Fund's (IMF) First Deputy Managing Director (FDMD) in early 2022. With her promotion to the number two position, Gopinath will be succeeding Geoffrey Okamoto at the institution to become the first Indian to hold the spot.
Born in 1971 in Kolkata, West Bengal, Gopinath grew in Mysuru, Karnataka, and did her schooling at Nirmala Convent. She earned her BA Economics degree from Lady Shri Ram College for Women, Delhi University (DU) in 1992 and later on went to Delhi School of Economics. In 2001, she joined the University of Washington, Seattle, for a five-year PhD programme wherein her professor recommended her to Harvard and Princeton.
Born into a middle class family in India, her father TV Gopinath said that he never asked his kids to study and had not put any restrictions on them. After finishing her SSLC, she joined Mahajana PU college in Mysuru, and pursued science.
Though many opt for engineering or science in India, Gopinath chose to pursue economics. She however said that choosing to study the subject was 'purely accidental'. Between 1989-1992, India experienced a financial crisis, and after seeing the IMF step in to help the country with monetary assistance, Gopinath's interest in the subject blossomed.
With an extra-ordinary portfolio, Gopinath had donned different hats before taking on the role as IMF's Chief Economist in 2018. From co-director of the International Finance and Macroeconomics Program at the National Bureau of Economic Research to Economic Advisor to Chief Minister of Kerala, India, Gopinath held many key positions with elan.
In 2014, Gopinath was named one of the top 25 economists under the age of 45 by the IMF. The 49-year-old economist is married to Iqbal Singh Dhaliwal, who is currently the global executive director of Latif Jameel Poverty Action Lab based in Massachusetts.
On Gopinath's promotion, IMF Managing Director Kristalina Georgieva said, "Especially given that the pandemic has led to an increase in the scale and scope of the macroeconomic challenges facing by our member countries, I believe that Gita has precisely the expertise that we need for the FDMD role at this point. "
She has served three years as IMF's chief economist and will start in her new position as FDMD on January 21, 2022, according to the IMF. Prior to joining the IMF as chief economist, Gopinath was the John Zwaanstra Professor of International Studies and Economics in the Economics Department of Harvard University.
The FDMD will take the lead on surveillance and related policies, oversee research and flagship publications and help foster the highest quality standards for fund publications.
"I am honoured and humbled to become the IMF's next FDMD," Gita said. "As the pandemic continues its grip on us, the work of the fund has never been more critical and international cooperation never more important."
Gopinath, a US national and overseas citizen of India, was an assistant professor of economics at the University of Chicago's Booth School of Business. She joined the faculty of Harvard University in 2005 and is on leave of public service from its Economics Department.
Geoffrey Okamoto, who was appointed FDMD of the IMF in March 2020, plans to leave the IMF and return to the private sector early next year, according to the IMF.
"It's been a privilege to be entrusted with leading the IMF during a period of crisis and an honour to serve alongside the world's best minds tackling the world's most complex economic issues," Okamoto said.