GDP claws back faster than expected in Q2
Economy contracts 7.5%, down from -23.9% in Q1; Drop in fall augurs well for economy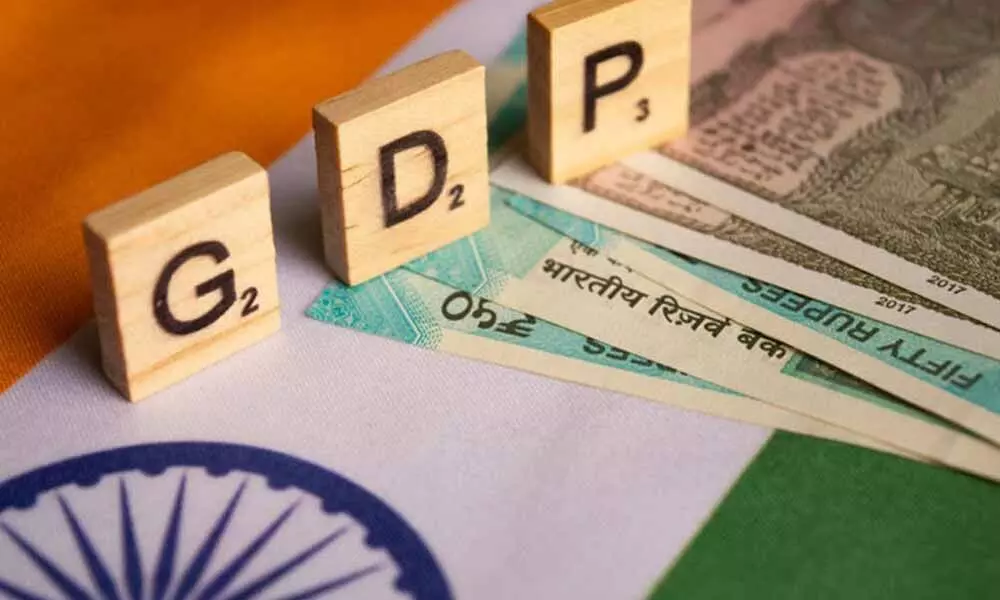 From lows of the pandemic-induced lockdown, the country for the very first time since Independence entered into a technical recession
Q1 & Q2 recorded negative output
Drop in purchasing power, tax revenue, capex may result in more defaults
Mumbai: Even as the economic growth rate has contracted in July-September (Q2) quarter at -7.5 per cent, economists consider it's still better than several estimates and thus projects a good sign of future growth. The output for agriculture, manufacturing and electricity in the positive territory is highly encouraging, feel experts.
The pandemic and lockdown-induced economic contraction seems to be gradually slowing down with the Q2 GDP contraction at -7.50%. This looks relatively better compared to a contraction of - 8 % to - 9 % which was widely expected. The gross domestic product (GDP) had contracted by a record 23.9 per cent in the first quarter of 2020-21 fiscal as the coronavirus lockdown pummelled economic activity. With the gradual opening up from June, the economy has picked up, according to official data released on Friday.
Manufacturing clocked a surprise 0.6 per cent growth in July-September after it had shrunk by a massive 39% in the preceding quarter. "Manufacturing is at just +0.60 per cent as against an expected contraction of -9per cent. This has helped the number better than expected," says Joseph Thomas, Emkay Wealth Management.