Begin typing your search...
Despite large deals, Q2 looks sluggish at IT cos
Existing contracts are moving to an IT firm at the cost of others due to vendor consolidation; This coupled with low discretionary spend makes the current environment less sanguine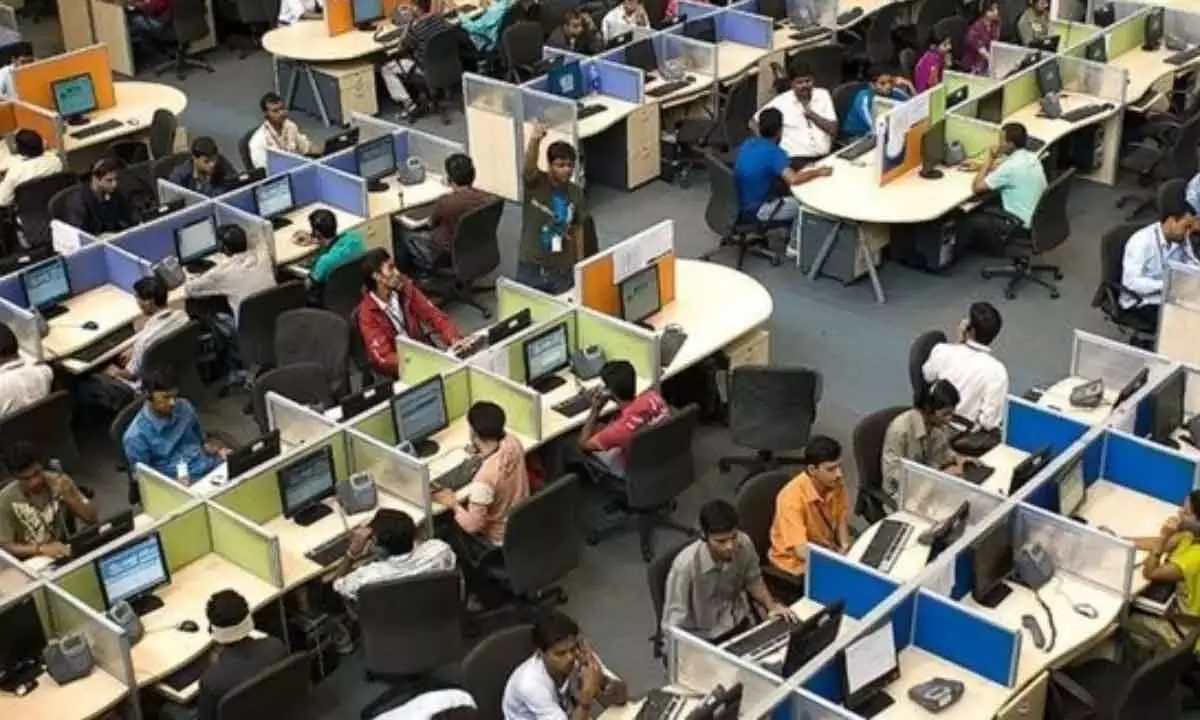 Indian IT firms are unlikely to show any improvement in performance in the second quarter of ongoing financial year (FY24) despite a slew of big deals coming their ways during July-September period.

Experts are of the opinion that vendor consolidation is playing out in a big way, in which existing contracts are moving to an IT firm at the cost of others. This coupled with low discretionary spend makes the current environment less sanguine.
"The large wins are misleading most of them are a result of vendor consolidation. Hence, a vendor may win in one case and lose in others. Often no new scope is added, they do not have a big positive impact on the industry. When this is combined with the reduction in discretionary spend, we can expect to see growth rates continue at the 4-5 per cent level," Peter Bendor Samuel, CEO of global consultancy firm, Everest Group, told Bizz Buzz.
During the first quarter ended June, large and most mid-tier IT firms had reported subdued earnings owing to weak demand environment. Companies like Infosys have slashed their revenue growth forecast for the current financial year. Big firms had indicated that achieving double digit growth rate like FY23 would be a tall order.
Though things have not changed much in the second quarter, several multi-billion dollar large deals have been bagged by top four IT firms in the last two months.
In August, Infosys expanded its partnership with global telecom major Liberty Global in a deal valued at $1.6 billion over a five-year period. Through this partnership, Liberty Global will realise a savings of $109 million per annum. As part of the deal, more than 400 employees of Liberty Global would be joining Infosys, the company said.
Earlier, Infosys won a deal from an existing client to provide AI and automation-led development, modernisation, and maintenance services. The deal was valued at $2 billion spread over a period of five years.
Similarly, market leader Tata Consultancy Services (TCS) expanded its long-standing partnership with UK's largest workplace pension firm, Nest through an outsourcing contract worth around $1.1 billion spread over 10 years. Last week, TCS announced another large deal in which it has won a mega deal Jaguar Land Rover (JLR) to develop & future-ready digital services for the luxury carmakers & clients. JLR is a wholly-owned subsidiary of Tata Motors, in which Tata Sons is the largest shareholder. The deal is valued at 800 million pound ($1 bn), spreading over the next five years.
Another IT major HCL Tech won two major deals last month after a relatively sluggish first quarter performance in deal win space. In August, HCL Tech said that it has signed a $2.1-billion deal with Verizon Business for providing managed network services to its global enterprise customers.
Despite such large deal wins, market watchers are not enthusiastic about growth prospects as these wins are getting offset with the losses in other deals and low digital projects.