Begin typing your search...
CAIT urges FM to prevent banks entering into unholy nexus
CAIT objected to granting of 10% cash back or discount by some of banks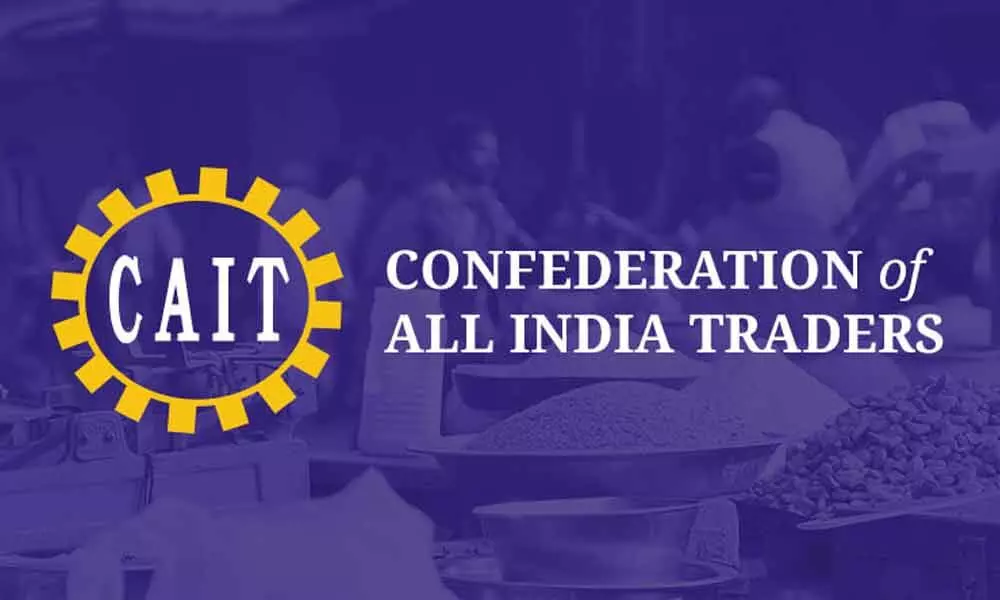 New Delhi: The Confederation of All India Traders (CAIT) on Monday urged Union Finance Minister Nirmala Sitharaman to prevent banks from entering into an "unholy nexus" with e-commerce companies which is damaging "small businesses".
In a communication sent to Sitharaman, it expressed serious concern over granting of 10 per cent cash back or discount by some of banks on purchase made via their cards from e-commerce portals. It alleged that several banks are entering into an "unholy nexus with Amazon, Flipkart and other e-commerce companies, forming a cartel with them for indulging into anti-competitive practices and offending 'Fair Practices Code' of RBI for banks".
"CAIT has also charged the banks for infringing the 'Fundamental Right to Trade' and discrimination within the people of the country which is prohibited under the Constitution of India," the confederation said in a statement. Besides, CAIT, in the communication, further levelled charges against the State Bank of India, ICICI Bank, HDFC Bank, Axis Bank, Citi Bank, Kotak Mahindra Bank, Bank of Baroda, HSBC Bank, and RBL Bank for "creating a mass disruption in business activities conducted by small businesses in the country and adopting a discriminatory approach towards traders and citizens of India."
It cited that these banks are granting 10 per cent cash back and other incentives, if the payment is made via their cards on purchase of goods from e-commerce portals.
"Surprisingly, if the same product is purchased from an offline market even by using the card of the same bank, the respective bank is not offering any cash back or incentives," the statement said.
"Such a collusion of the banks with these companies restrict the offline traders from conducting smooth business and therefore amounts to breach of 'Article 19 & Article 301' of the Constitution of India which guarantees 'Right To Trade' to every citizen of India." (IANS)